This site uses affiliate links and we may earn a small commission when you use our links and make a purchase without incurring additional fee yourself. Many thanks for supporting this website. Please see our disclosure page for more details.
Every girl dreams of being a princess and living in a castle, and I am no exception. I have always been fascinated by the stunning architecture of these medieval castles. Not only do they evoke a sense of grandiose luxury and wealth, but also a sense of mystery and the dream of a fairytale. My inner urge to visit a picturesque castle grew stronger day after day (even more so after watching Game of Thrones!). Finally, last month, we got the opportunity to visit Casa Loma, North America's only full-sized castle!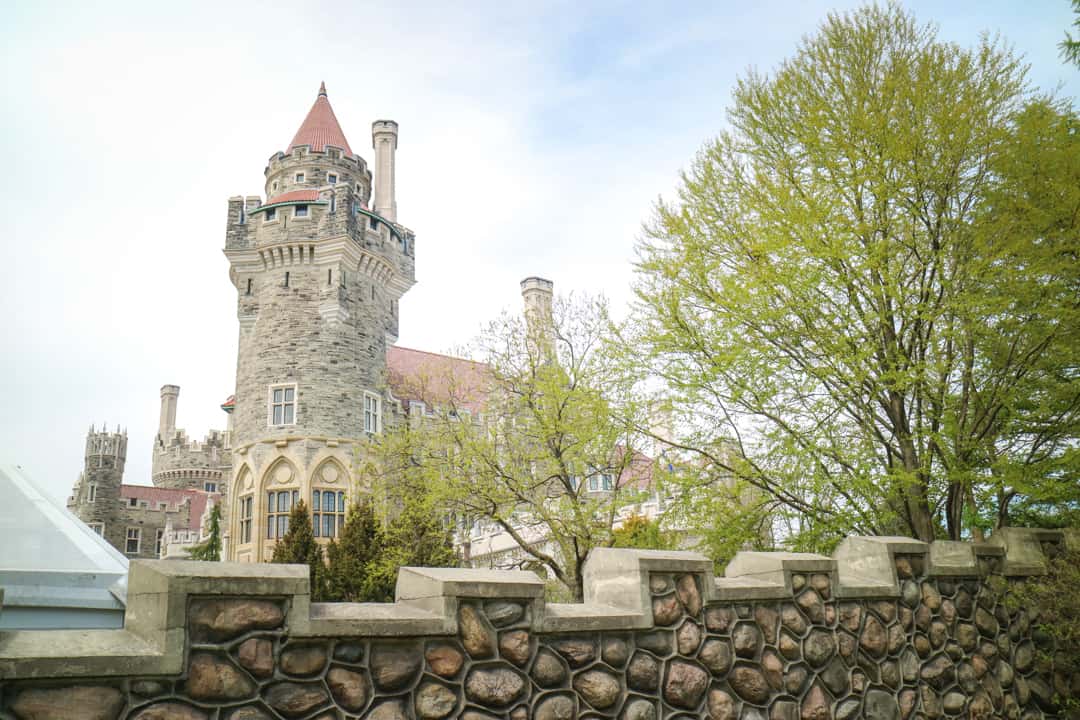 Casa Loma, Spanish for "Hill House," is Toronto's premier historic attraction. This majestic medieval castle attracts thousands of visitors, both local and international, each year with its sheer beauty and charm. Moreover, its unique Gothic Revival style and everlasting allure have made it a highly desirable location for film, television and photoshoots. Do you know that X-Men, Chicago, The Tuxedo and several other blockbuster movies were filmed in Casa Loma?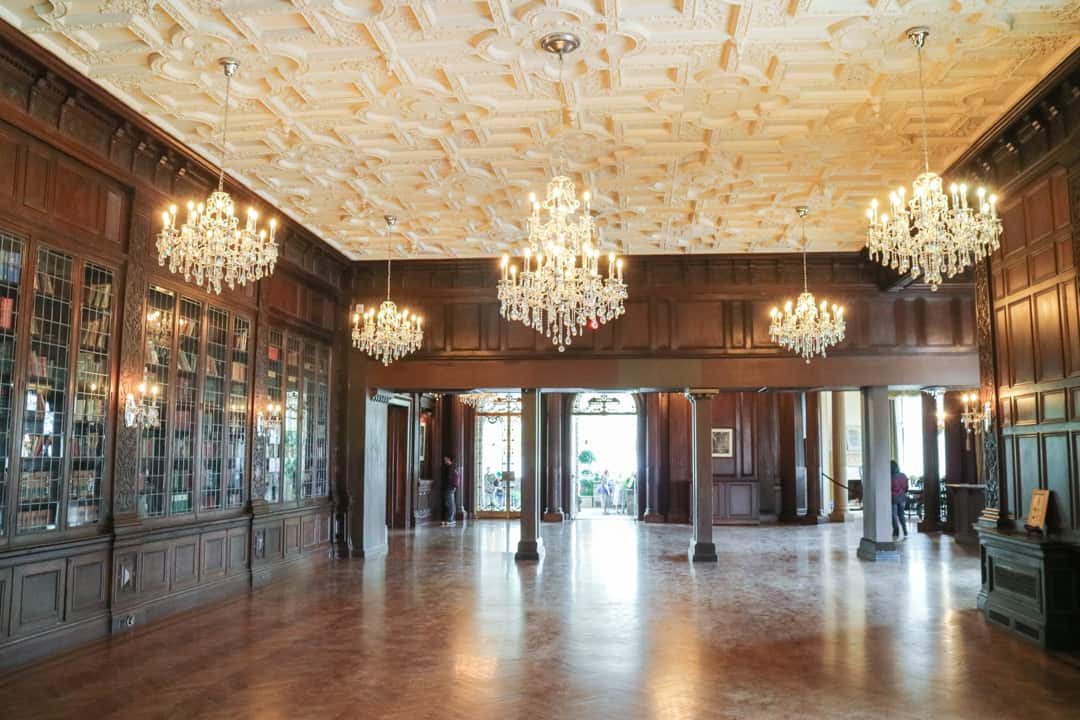 The Story Behind Casa Loma
Living in a castle was not only a dream for Sir Henry Pellatt, it was a dream come true. Sir Henry Pellatt was a wealthy and prestigious man who founded the Toronto Electric Light Company in 1883. He was also heavily invested in numerous businesses and eventually enjoyed healthy profits from his investments. In 1911, armed with a fortune of $17 m, he began the construction of his dream castle with the help of famous Canadian architect E. J. Lennox. This 200,000-square-foot castle took 300 men 3 years to complete, at a cost of $3.5 m (at the time)!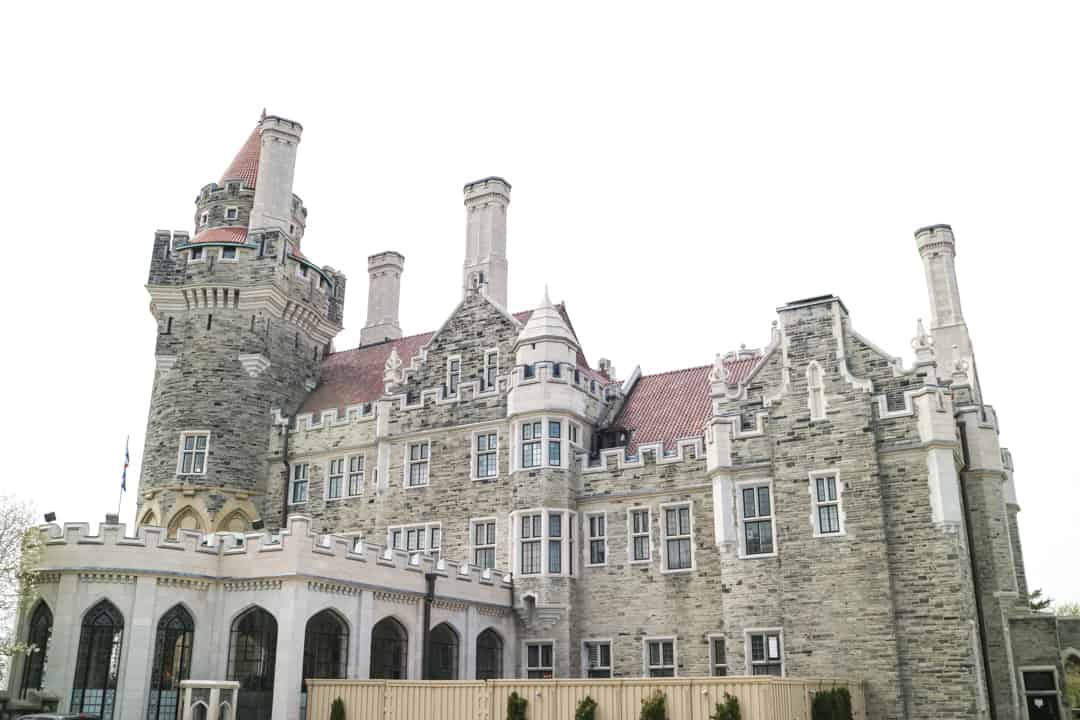 With a total of 98 rooms in house, Casa Loma was the largest private residence in Canada at that time. Sir Henry Pellatt decorated his home with artwork he gathered from around the world and used large rooms to accommodate his busy social calendar and grand parties. Isn't it shocking that the Pellatts would need as many as 50 servants to keep the house in order for the guests?!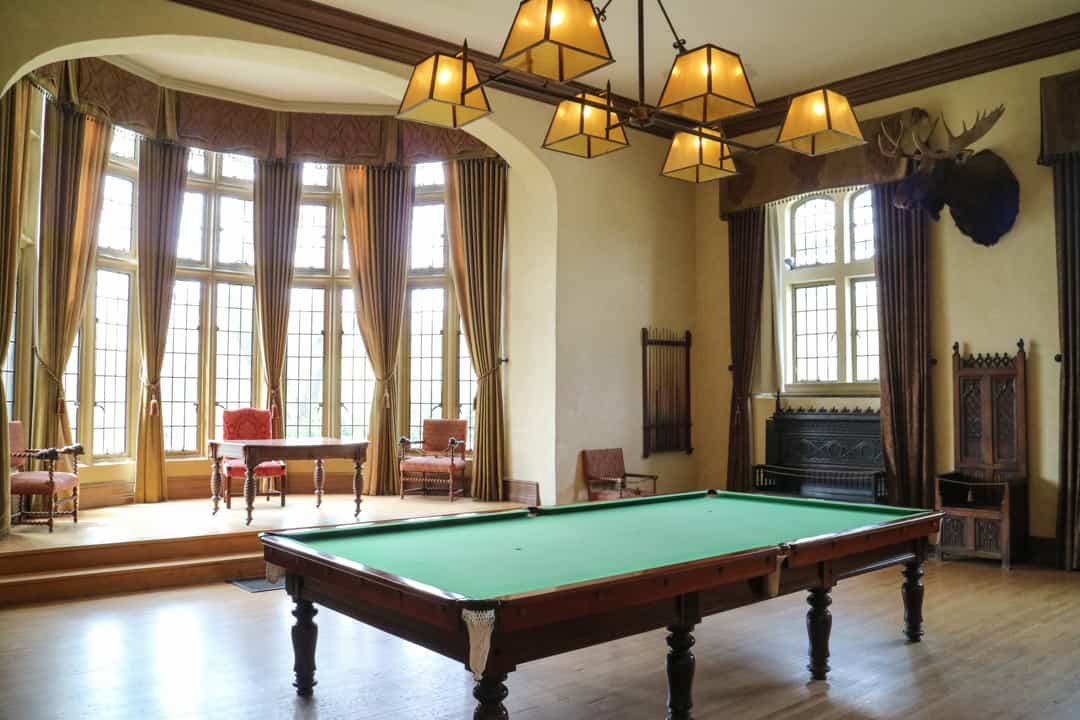 Unfortunately, the Pellatts soon fell heavily in debt to the bank and suffered financial misfortune. Facing bankruptcy, they clearly could no longer sustain all the spendings of the noble castle. (A little trivia: property tax on the mansion was $1,000 a month, fuel costs were $15,000 a year, and the total annual cost of servicing the property was $22,000!!) In late 1923, the city seized the castle for backed taxes and the Pellatts relocated to their farm north of Toronto. In 1924, Sir Henry Pellat had no choice but to auction off many of their lavish possessions for rock-bottom prices in an effort to cover his debts.
For a brief period of time, Casa Loma was converted into a luxury hotel and then a nightclub, before leasing to Kiwanis Club of West Toronto as a tourist attraction in 1937. Today, The City of Toronto remains the sole owner of this site while Liberty Entertainment Group becomes the new operator.
Exploring Casa Loma
The castle houses 98 decorated suites, a beautiful conservatory, secret passages, an 800-foot tunnel, stables, a 5-acre estate gardens and many more! You can easily spend 3~4 hours here, admiring its grandeur, learning about its history, and enjoying the wonderful views of the castle. Below I will showcase some of the beautiful photos I captured on my Toronto summer visit:
Lower Level
The enormous wine cellar located on the lower level was used to keep 1800 bottles of wine and champagne chilled. On the same level, there is an 800-foot underground tunnel that leads to the castle's stables, antique car exhibit an horticultural shed.
Main Level
The main level is divided into various sections, including the Great Hall with a 60-feet high ceiling, the Conservatory with a domed glass ceiling and Italian marble floors, the Library that holds around 10,000 books, as well as the Dining Room, Serving Room, Smoking Room, Oak Room, Billiard Room, and Sir Pellatt's Study.
Second Level
On the second floor, you will find elegant and richly decorated bedroom suites, the Round Room, and the Windsor Room which was built in hopes of accommodating the Royal Family one day.
Third Level
The third floor is mainly used to showcase the collection of medals, uniforms and weapons. Given that Sir Henry Pellatt was a military man and a dedicated supporter of the Queen's Won Rifles, this is not all too surprising. My favourite was the stairs leading to the top of the observation towers. The passage could be a little eerie, but when you reach the top, the view is stunning!
[bctt tweet="@CasaLomaToronto is a fairyland in #Toronto city! #travel @SeeTorontoNow @OntarioTravel" username="fortwoplz"]
Outdoor Garden
Aside from the splendid castle, the 5-acre beautifully maintained gardens is another main attraction you must not miss. Open from May through October, the gardens feature colourful rhododendrons, decorative grasses along with sculptures and fountains. It could be a charming location to hold a wedding celebration!
---
Casa Loma is truly a magnificent site. I could see why it remains a lasting architectural, historical and tourism legacy. I'm sure it is not comparable to the beautiful castles in Europe, but it is undeniably a fairyland in the middle of a city! Even if you're not into history, the majestic architecture provides a fantastic backdrop for photoshoot!
Tips – Making the Most of Your Visit
Tour this stunning Gothic Revival castle with the aid of multimedia, multi-language audio guide and a short documentary on Sir Henry Pellatt, the cost of which are all included in the admission price ($25 for adults). You can pick up the audio guide on the lower level, right besides the gift shop. The documentary is showed in the Billiard Room on the main floor.
About Casa Loma
Website: http://www.casaloma.org/
Address: 1 Austin Terrace, Toronto, Ontario
CityPass: http://www.citypass.com/toronto (Casa Loma is one of the 5 attracctions included in CityPass)