This site uses affiliate links and we may earn a small commission when you use our links and make a purchase without incurring additional fee yourself. Many thanks for supporting this website. Please see our disclosure page for more details.
As an avid traveler and a fervent foodie, I find that a great way to experience another culture authentically is through street food. These foods not only reflect true local flavours, but also represent the culture and history of that place. I may not have the money to travel to all corners of the world, but it would be awesome to sample local dishes from all over the world! Do you know that there's such a place in Calgary where you won't need a passport to partake in this kind of culinary journey? The newly opened eatery, Paper St, is in town to rock your world!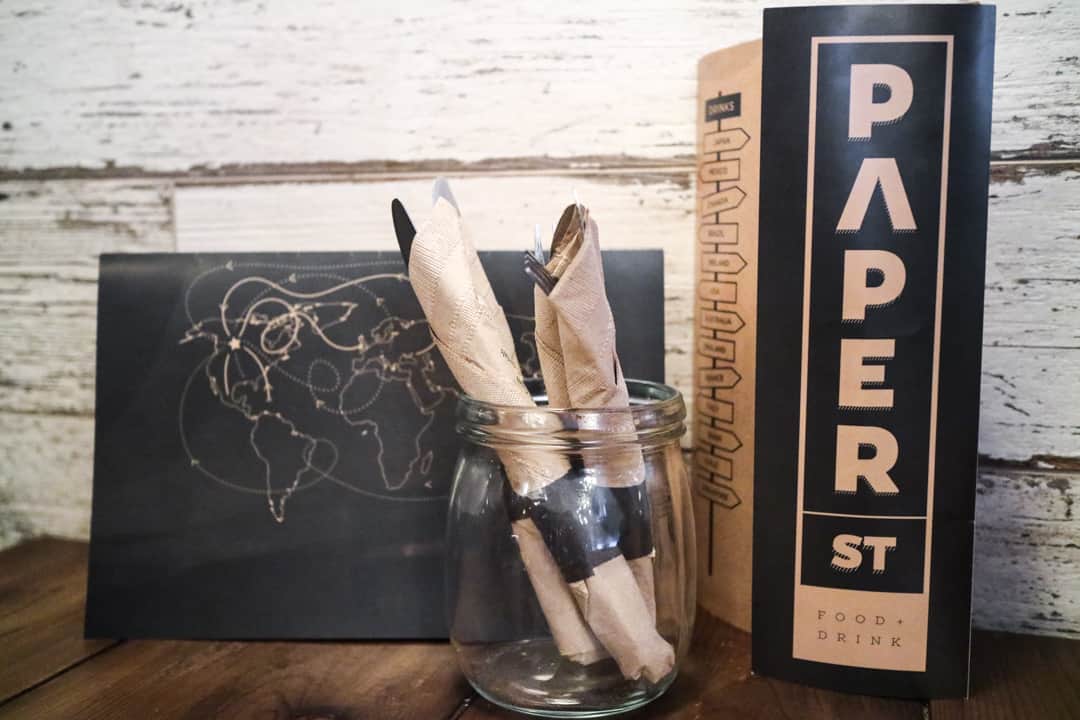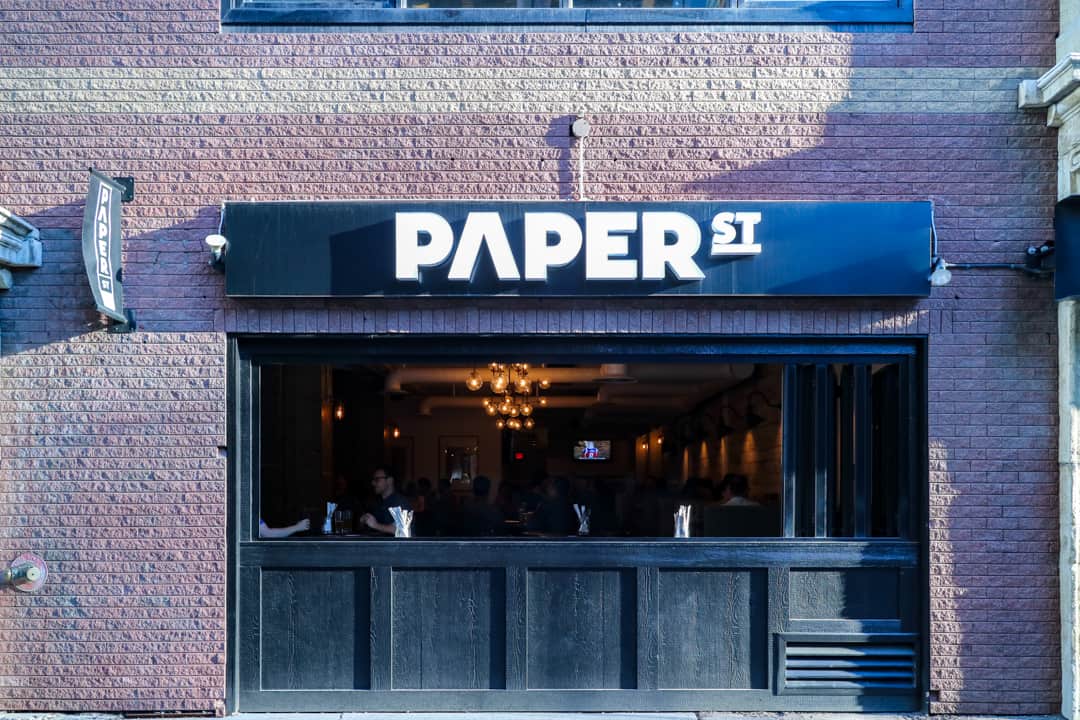 Inspired by global street food, Paper St. recreates authentic local flavours of different countries, using local, seasonal ingredients. The menu features a wide variety of world cuisines, from North American, Mexican, Korean, Japanese, to Italian, to give its guests a truly global tasting experience. What's even better is the 30 draught taps it has in house from big brewery to local craft brews – perfect for those who love discovering new brews from all over the world!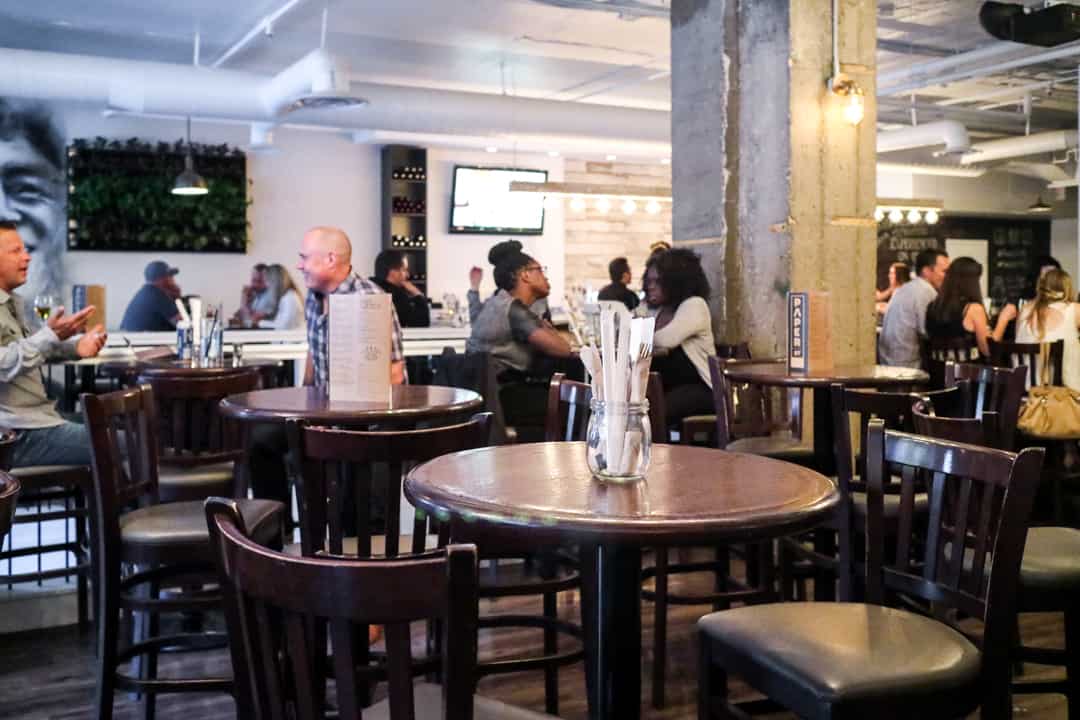 As for the interior, Paper St. sticks to the warehouse look to create a casual, carefree atmosphere. By keeping things to the minimal with concrete walls and wooden flooring, it is able to strip away all the pretensions and focuses on delivering good food to the crowd.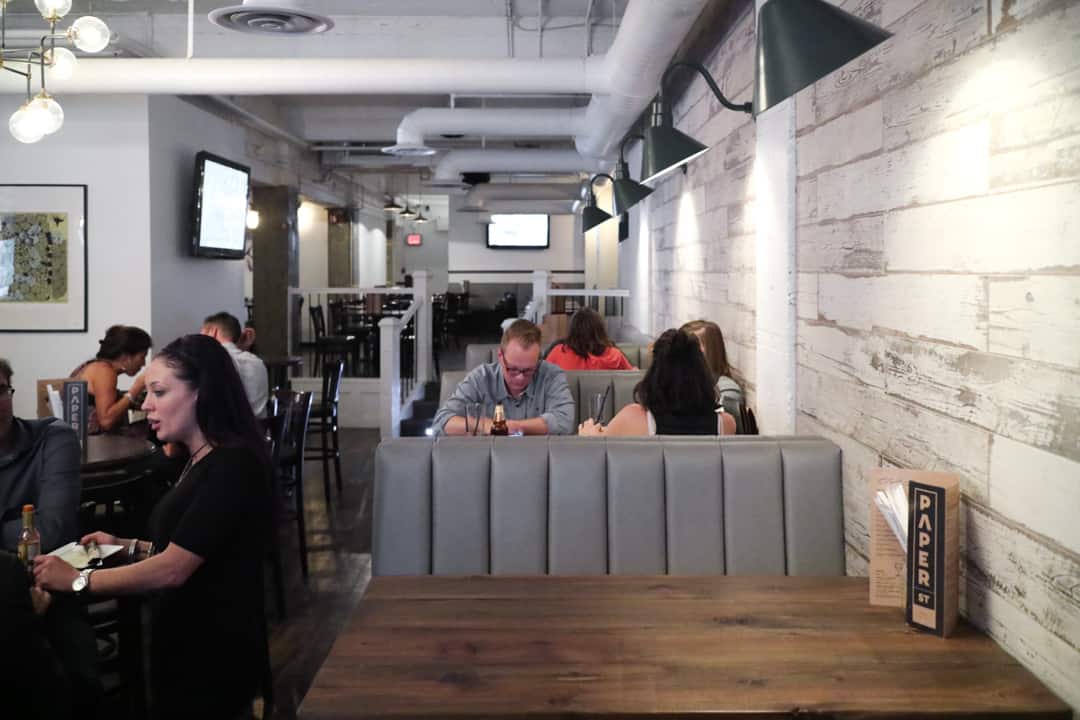 Tasting the World
Let's start with America's all time favourite: burgers! Stacking brisket patty together with cheddar cheese, onion, tomato, lettuce and brioche bun, the burger ($15) delivered the taste of a great burger. It's simple yet sublime. Cooked medium-rare, the burger carried a bit of char on the outside while retained succulent pink and exceptionally juicy on the inside. The best part about this mouthwatering beast was that it was served with shoestring fries (or house salad) which put on a distinctive crisp texture. The entire dish was easy, filling and promised to please any meat-lover.
Moving on to Middle Eastern cuisine, we have the spiced beef kebabs ($17). I wasn't a big fan of Middle Eastern food, but I never knew kebab could taste so good! Blended with exotic herbs and spices such as coriander and cumin, the beef skewers turned out deliciously moist and flavourful. The curry couscous buried underneath was dangerously addictive when mixed with diced carrots and dried persimmon. The creamy raita sauce gave a slight punch by adding a refreshing minty taste to the dish!
Speaking of Mexico, the first thing comes to mind is the almighty taco! Paper St. dishes out 2 types: pork carnita and crispy fish tacos ($5). One palm-sized serving of taco makes a satisfying appetizer; two are enough to fill you up! Our favourite went to the crispy fish for the amazing crunch of that beer battered cod!
Conclusion
To be honest, after my disappointed visit to The Street Eatery, I had given up hope on restaurants that focus on international foods. It is not an easy task to capture authentic flavours of ethnic dishes from around the world so well! I applauded the chefs at Paper St. for sharing their skills and passion and bringing exceptional food to Calgarians' table!