This site uses affiliate links and we may earn a small commission when you use our links and make a purchase without incurring additional fee yourself. Many thanks for supporting this website. Please see our disclosure page for more details.
I always admire chefs who can whip up beautiful dishes. When food is served on a table, we feast our eyes on the food before we put it in our mouths. If the dish is aesthetically appealing, chances are our experience of the food will be greatly enhanced. Food plating and presentation is an art in and of itself. Anyone who cooks knows that it is not an easy thing to do. Now imagine creating an attractive plate that also tastes amazing – that sure requires one hell of a talent! 'So… where can you experience such a gastronomic feast in Calgary?' you may wonder. The answer rests in the boutique restaurant hidden inside Kensington Riverside Inn – Chef's Table.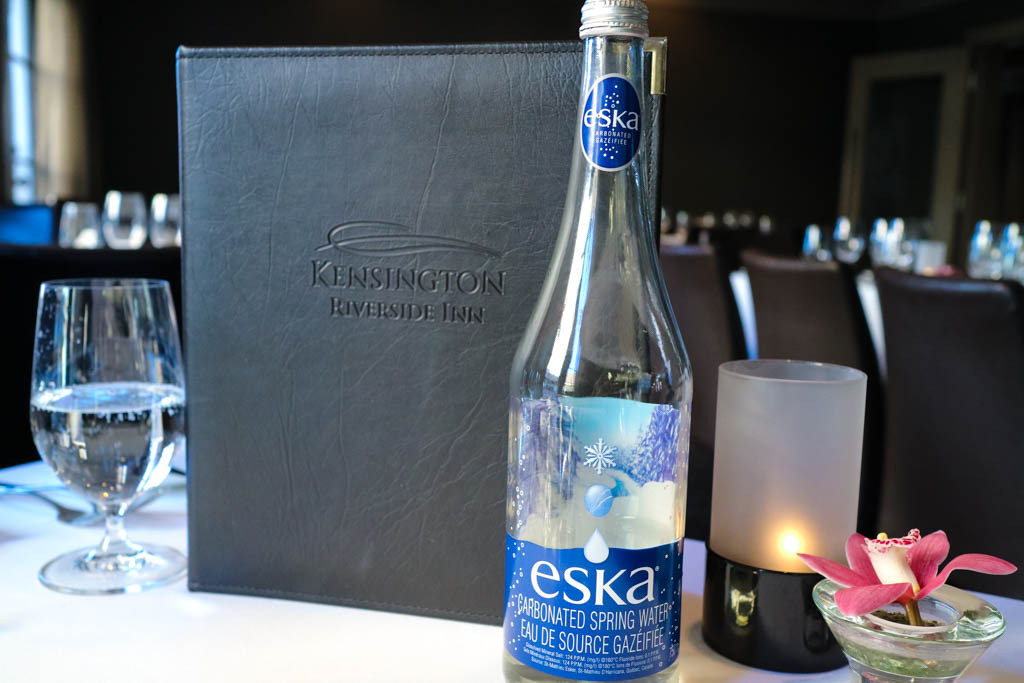 It has been Kev's dream (ever since we moved to Calgary) to come to Chef's Table and celebrate important milestones in our life. For some reason, the plan always fell through. Thankfully, the timing couldn't have been better this time around that we were able to check out this award-winning restaurant during this year's Big Taste!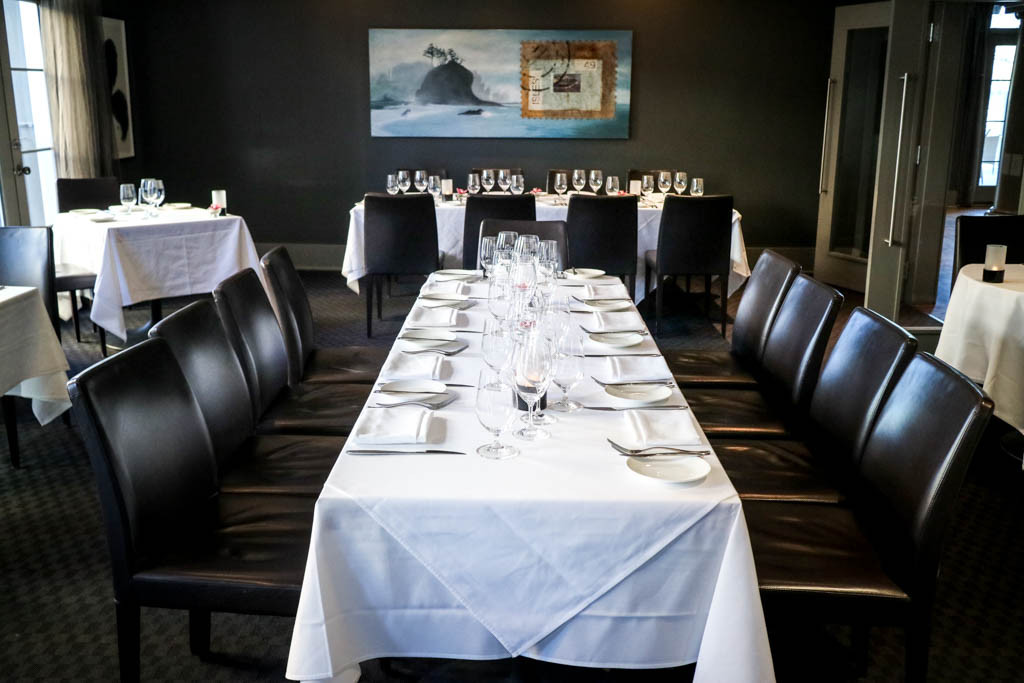 Seating around 40, this sophisticated spot is a romantic and intimate choice for a memorable experience. Simple yet elegant, making it the perfect setting for couples and small groups to enjoy modern French cuisine. The gracious hospitality and unobtrusive service are in place to ensure all the details of your evening are seamlessly taken care of.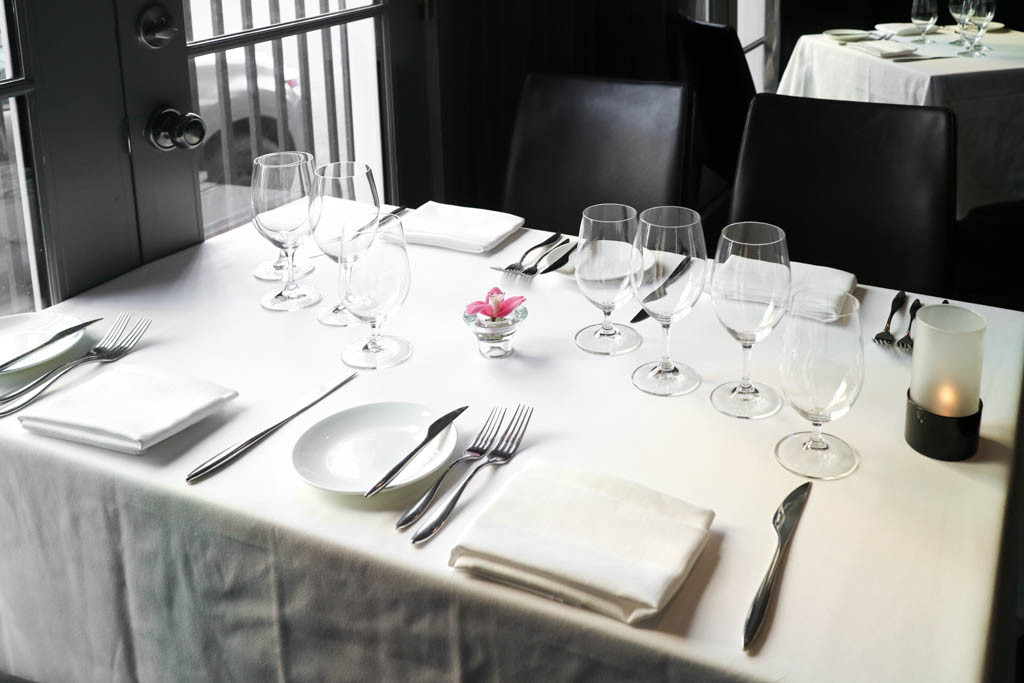 $65 Gourmet Dinner
The 5-course chef's tasting menu is usually priced at $98, but thanks to Big Taste, we were able to sample chefs' creation for a fraction of the price ($65 pp). What a bargain!
Before diving into the 5-course exquisitely prepared meal, we refreshed ourselves with some mocktails ($5). Offering a pleasing, fruity aroma with a woodsy, tart finish, the sparkling strawberry rhubarb soda left us feeling bright and bubbly. Blueberry rooibos ginger ale, on the other hand, delivered a stronger, more robust flavor that led with a sweet berry taste in a nutty base, with a hint of ginger zing on the back end.
Complimentary Starter
Complimentary starter from the chefs featured tiny bits of compressed pear infused with star anise and white wine reduction. A spoonful was enough to make our taste buds come alive, experiencing the wonderfully sweet, aromaticand creamy combination.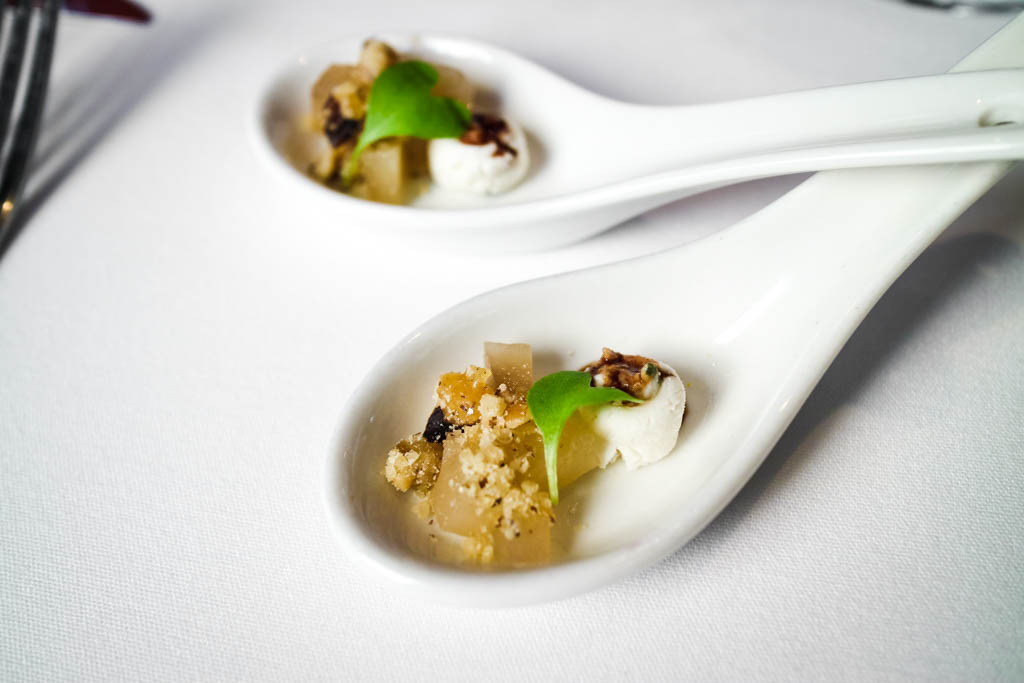 First Course
If you love beef tartare as much as Kev does, you would be impressed by the columbia river steelhead trout tartare. Beautifully presented on the plate included fingerling potato skins, grainy dijon mustard, watercress aioli, capers and shrimp roe. Each bite was packed with a burst of ultimate freshness – you could almost taste the ocean. Though I must point out that the capers did give it a little extra saltiness. If you're salt sensitive like me, you might want to pair it with the paper-thin crispy potato chips and watercress leaves to tone down the briny taste.
Second Course
Who doesn't like a soothing bowl of soup? Pouring the delightfully smooth yukon gold potato soup into the bowl, the chive oil powder magically dissolved within seconds, surrounding itself with chunks of double smoked bacon lardon, chive and parmesan crisp. The soup itself had a lovely subtle sweet note, accented with smoky bacon goodness. Hmmm… I still reminisce over its silky smooth texture!
Palate Cleanser
Ready for the main course? Not so fast. The kitchen dished out yuzu glacé to remove any lingering flavors before we proceeded onto the next course. Citrus sorbet served in chilled glass bowl, topped with olive oil powder, lemon gel, yuzu candy and dried yuzu peel – seriously, life couldn't be better. The yuzu glacé promised a refreshing taste with a touch of piquant zing and bitter aftertaste. Amazing!
Entrée
I had never had rabbit saddle before. The cut of meat, running from the end of rib cage to the hind legs, promised a dense, tender texture. The butternut squash puree on the side was not only bright in color, but also lightened the whole dish up with crazy-good sweet and earthy taste. Unlike other lentils, the beluga black lentils held together well when cooked and in the meantime, taking on a mild, earthy flavor and dense texture. All things wonderful, I was slightly put off by the salty taste from the outer ring of the rabbit saddle and wilted kale. Yes, I was serious when I said my taste buds are salt-sensitive.
Dessert
I want to apologize to have forgotten taking a photo of the raspberry panna cotta. Too excited by the sight of it, I just couldn't wait to dig in! Okay, to make up for my carelessness, I found a photo of it on Instagram to show you what the raspberry panna cotta from Chef's Table looks like (photo credit: wanderavecmui).
It may have looked slightly different last night, but the ingredients were essentially the same – raspberry-flavored panna cotta of the texture of jello, served with charred grapefruit, brown sugar, crushed pistachio, fennel meringue, and raspberry gel. It somehow reminded me of the underwater world (haha my imagination might have gone wild ?).  With each bite, we would discover a totally new flavor flooding into the palate – sweet, sour, nutty, bitter, or even burnt. It was like a party in the mouth! I didn't particularly love it, but it was definitely fascinating.
Conclusion
What a wonderfully romantic and magical evening! Chef's Table truly takes fine dining experience to a new level with a visual feast sensation. Thanks to the manager, Matthew, our server Jared, and, most importantly, the chefs, we had an one-of-a-kind, unparalleled experience. Even if you don't end up coming here for Big Taste, you know that it is a great pick for romantic date nights!