This site uses affiliate links and we may earn a small commission when you use our links and make a purchase without incurring additional fee yourself. Many thanks for supporting this website. Please see our disclosure page for more details.
After 10 days of food overload, the Big Taste festival had finally come to an end. Has all these eating made you sick of food yet? Or put on a few pounds? I know my pants have become a little tighter as I made rounds to Cucina, Wurst, Chef's Table, then River Cafe! Clearly, it's time to put on gym pants and get some exercises going. Before sweating it out, let's review what goodies River Cafe dished out this year and maybe it will motivate you to check them out soon!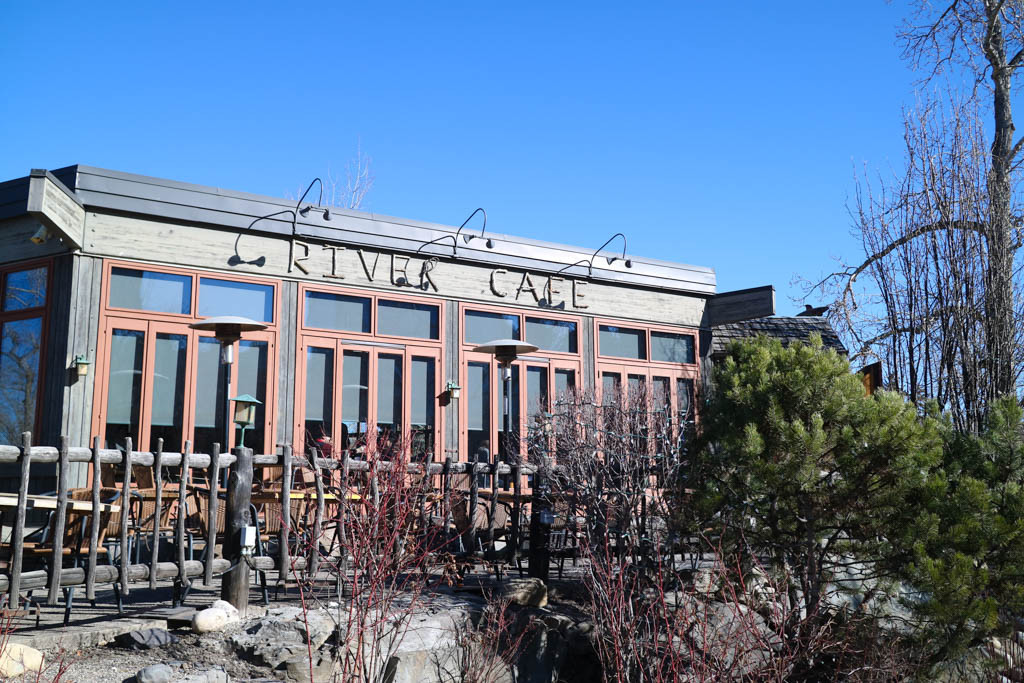 Is it crazy if I told you Kev and I had never once visited River Cafe until this year's Big Taste? Yeah, I know it's unbelievable. Too many excuses we had made up in the past (parking, large group, bad weather… you name it) that we instantly regretted greatly the moment we walked into the restaurant. Sitting solo in Prince's Island Park, River Cafe is housed in a rustic fishing lodge setting with gorgeous view of the Bow River.
Dedicated to providing seasonal Canadian cuisine using the best tasting local ingredients, River Cafe creates an exquisite fine dining experience with exceptional food, service and hospitality. In a regular setting, lunch costs roughly $20-30 pp and dinner at around $40-50 pp. Based on that pricing, you would expect their 3-course lunch to be at $25. In reality, their Big Taste prix fixe lunch was only $15! You would be out of your mind if you didn't take up on that deal!
$15 Prix Fixe Lunch
Spring is in the air! It was especially true when the kitchen put together dishes using wonderfully fresh spring produce. To start off, we had a crisp, inviting plate centred around ground lamb. The camelina oil captured the freshness of spring with its light, nutty, earthy tones. Roasted and pickled carrots were loved for its sweet flavor and crunchy texture. Added with toasted pumpkin seeds, yogurt and cilantro, the dish was absolutely divine and perfect for this transitional season.
The pink-in-the-center wood grilled albacore tuna was the reason I want to come back again. Slightly charred on the outer rim, the tuna took on a smokey taste that was heightened by the sweet-tart verjus sauce. Creamy potato puree and soft coddled egg complemented the fish to the utmost perfection. Not to be forgotten was the brown butter parsnip for its crispy, caramelized edges.
The meal finished in style with the housemade oatmeal cookies. Chewy with a delicious maple syrup hint… simple yet satisfying! If only they sold those cookies separately…
Conclusion
River Cafe masterfully demonstrated that unparalleled taste and enjoyment could be delivered by simple, fresh ingredients. No doubt that I will be back in no time for more deliciousness!