This site uses affiliate links and we may earn a small commission when you use our links and make a purchase without incurring additional fee yourself. Many thanks for supporting this website. Please see our disclosure page for more details.
Let's see a show of hands if you love street food✋ Tacos, pizzas, kebabs, laksa, stinky tofu… they are all popular cheap eats sold by street side vendors around the world. There's no denying these roadside food items look good, smell enticing, and taste delicious, making them painfully hard to resist. It is also true that many concern about the poor hygiene and health problems they may cause. To prevent disease outbreaks, some countries uphold strict hygiene regulations that basically wipe street vendors out of existence. Canada is an example. To buy street food, you have to walk into a restaurant. How time-consuming and costly is that? But that's the society we live in. That's how restaurants such as The Street Eatery come into the food scene.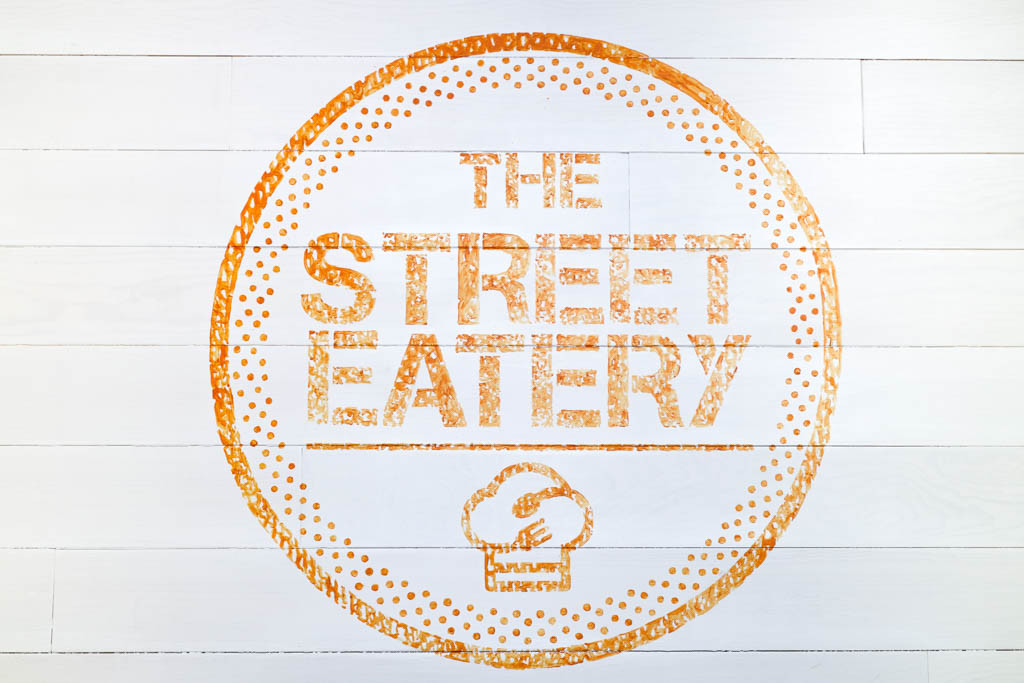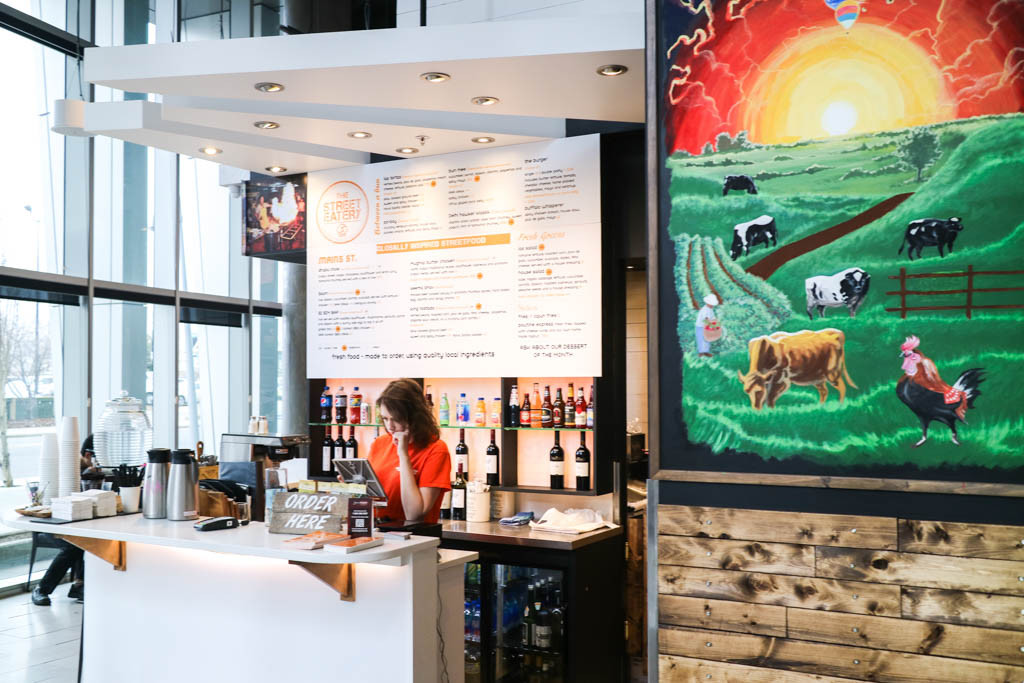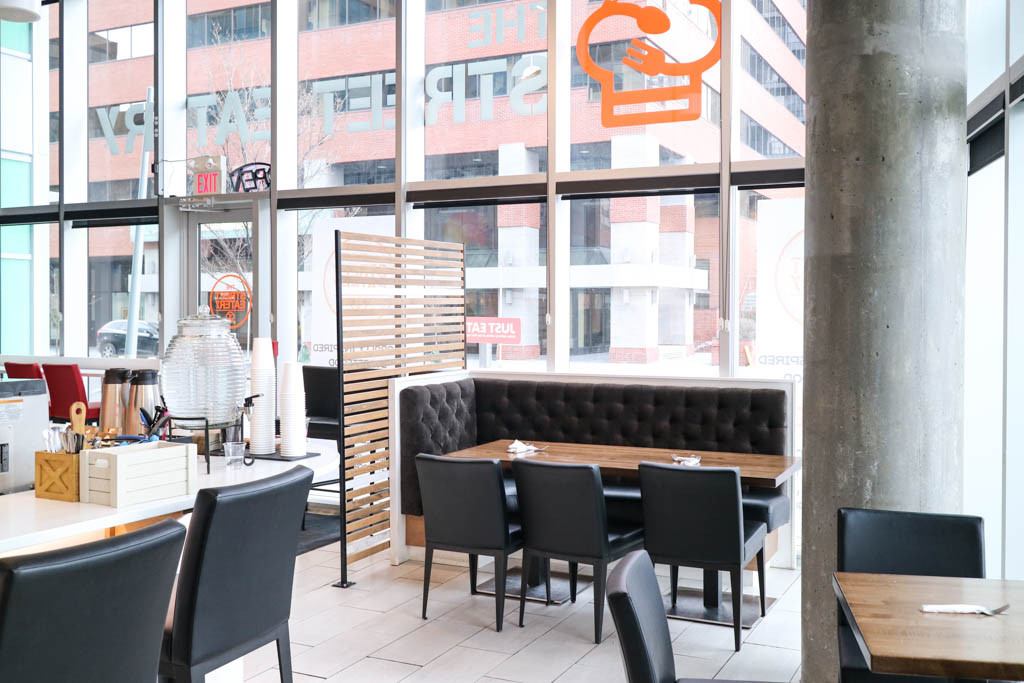 Inspired by global street food, The Street Eatery is the new addition to the ever-growing list of Calgary eateries. Featuring food from India, Mexico, Vietnam to Korea, you can expect the wealth of varieties of tantalizing exotic treats if nothing else. Put the food aside, I particularly loved the sense of openness and spaciousness created by the clean, white space and large windows. As a part of the decor, the colorful chalk art on the walls added some degree of cheerful and conviviality to the dining area.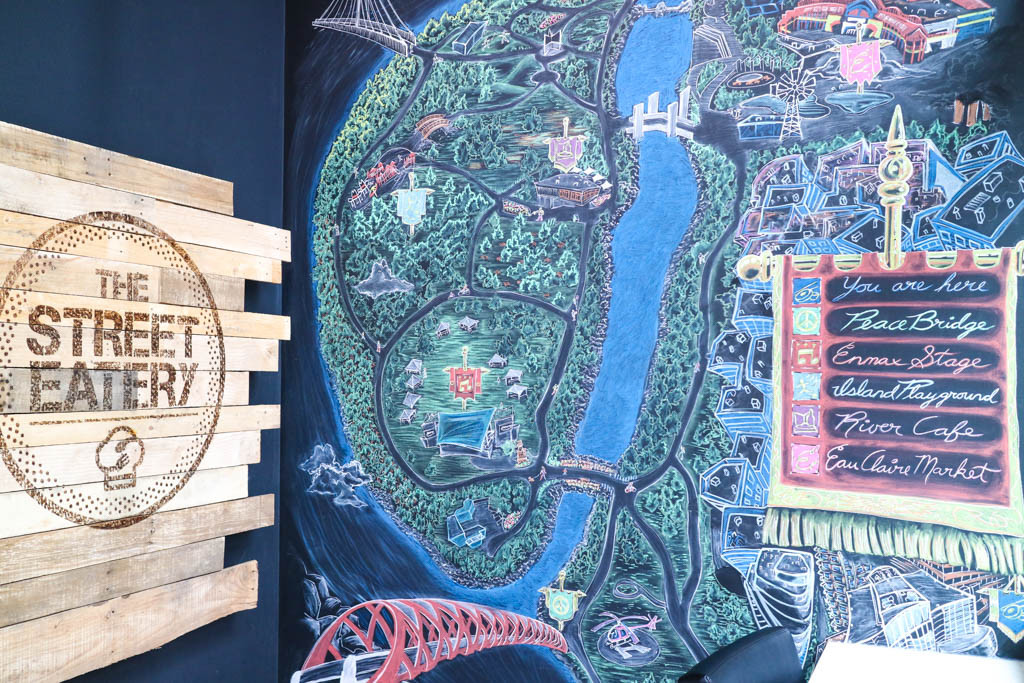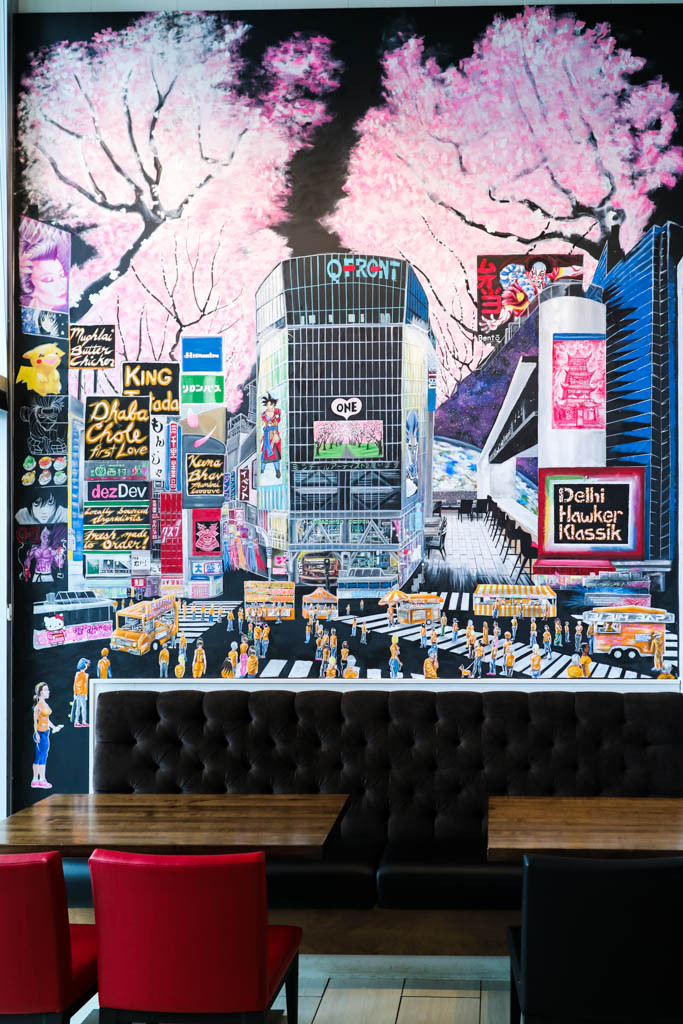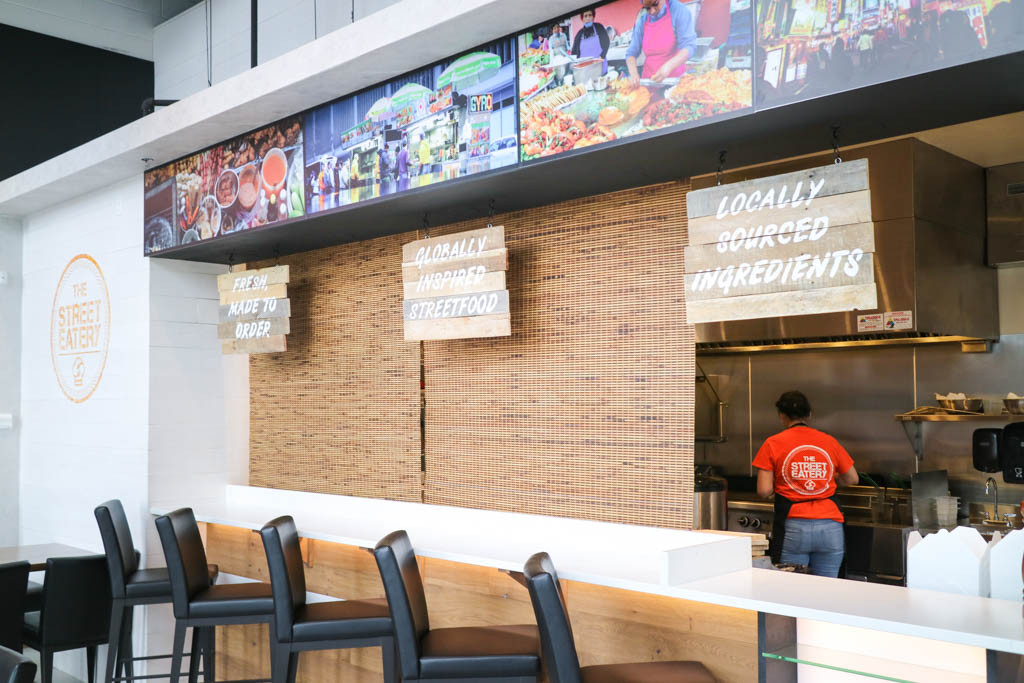 A short list of food items are categorized into mains, sandwiches, sides, and salads. Having absolutely no idea what to order, we called for help from the server who kindly suggested a few popular items.
Main
Bibimbap, a signature Korean dish, typically consists of rice topped with sautéed vegetables, meat, egg, chili pepper paste (gochujang), soy sauce, sesame oil and roasted sesame seeds. At Street Eatery, the ingredients are not too different from the classic (except for the sauce), with an option of grilled tofu ($8), Korean BBQ chicken ($12) or BBQ steak ($14) as the protein source. By including roasted cauliflower and the sweet-tasting sauce, Street Eatery put a unique twist on the Korean rice bowl. However, the rice to sauce ratio was unbalanced, resulting in a not-so-flavorful dish. With "sweetness" being the only taste, my taste buds got bored quickly. Chef, it might be a good idea to bring back the red chili pepper paste and sesame oil to add some depth of flavors.
Between a Bun
Po' boy ($11), an American classic, is typically served on crispy baguette-like French bread. Street Eatery reinvented this New Orleans favorite by incorporating soft buttery sesame burger buns. Loaded with crunchy tempura shrimp, pickled onions, lettuce, and spicy mayo, the burger made up a hearty meal. Again, the sauce was not enough and, worst of all, too watery. The house slaw on the side didn't taste at all like coleslaw – it's more like pickled veggies. My disappointment dropped to the bottom of the ocean when I found the cajun fries ($3) were deprived of any cajun spice blend. The only thing we could taste was salt and pepper.
Conclusion
While the concept of global street food was eye-catching, the taste was regrettably disappointing. I am not quite sure what the restaurant is intended to present to the customers (authentic street food? or their own spin on the world cuisine?), but one thing is for sure – Kev and I will not go back again.