This site uses affiliate links and we may earn a small commission when you use our links and make a purchase without incurring additional fee yourself. Many thanks for supporting this website. Please see our disclosure page for more details.
Since it has taken over the historic National Hotel space in Inglewood, Chef Michael Noble's new restaurant The Nash and Off Cut Bar has quickly become the talk of the town. Many praise the delicious offerings from its inventive contemporary menu, providing a slightly different dining experience from the long established and much beloved sister restaurant NOtaBLE. After hearing all the wondrous things about The Nash, we finally made our way to this new hot spot despite our slightly underwhelming visit to NOtaBLE.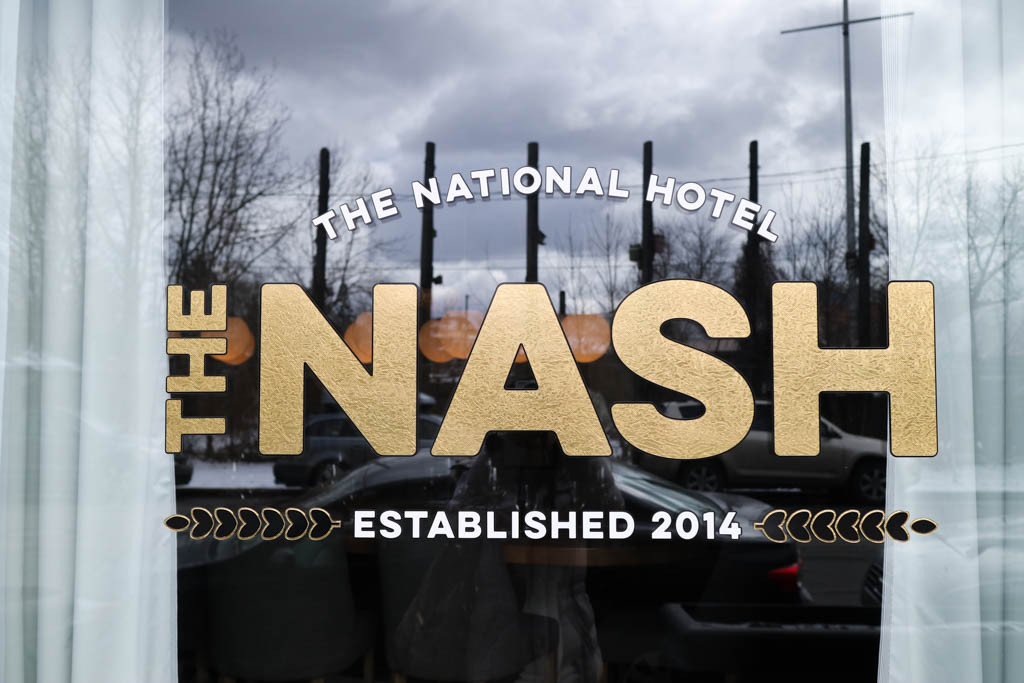 The main dining room embraces a open, airy and spacious look with the use of simple contemporary furnishings. Exposed to natural sunlight and embellished by golden hanging globe lights, the white room has an inviting look that says clean but not cold. The Nash itself is large enough to seats 100 people, with a semi-private area at one corner to accommodate a large group party. Like NOtaBLE, the open kitchen teases diners with the mouthwatering aroma and sizzle of rotisseries straight out of the wood-fired oven.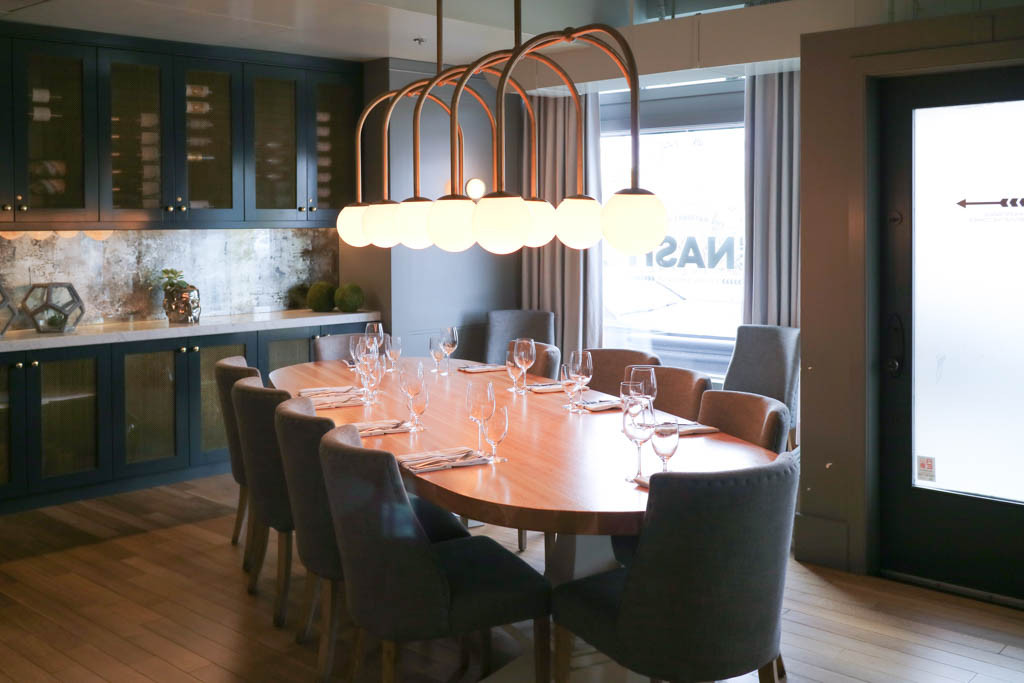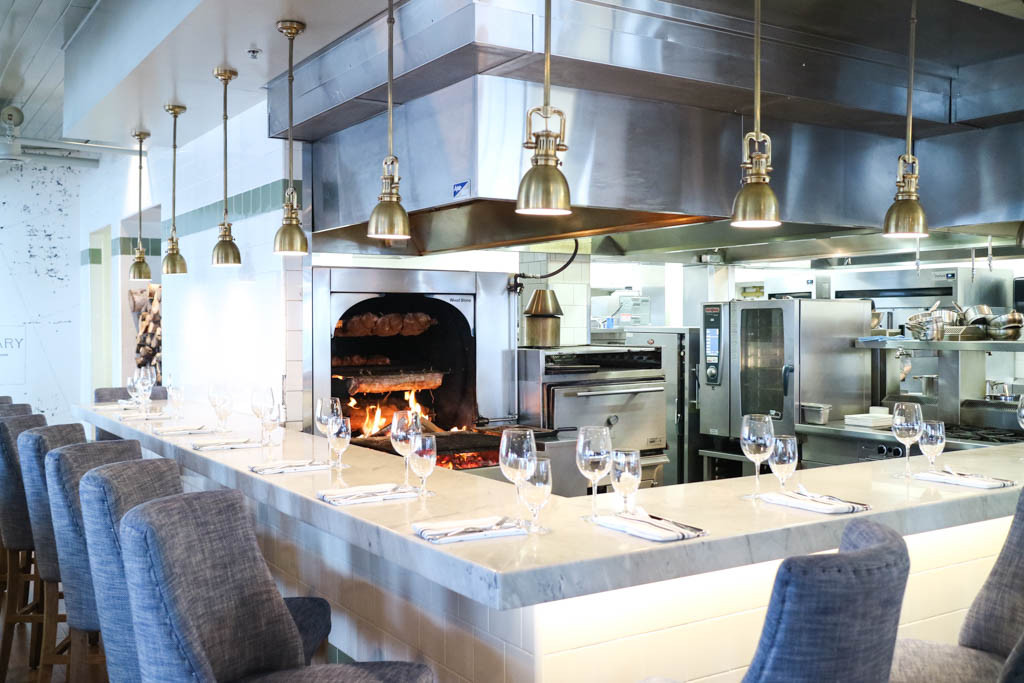 On the other side of the restaurant is Off Cut Bar. Dark blue walls, reclaimed wood furniture, and vintage photos lend the bar a nostalgic atmosphere. The retro interior retains the old time charm of the National Hotel that will take you on a journey back in time.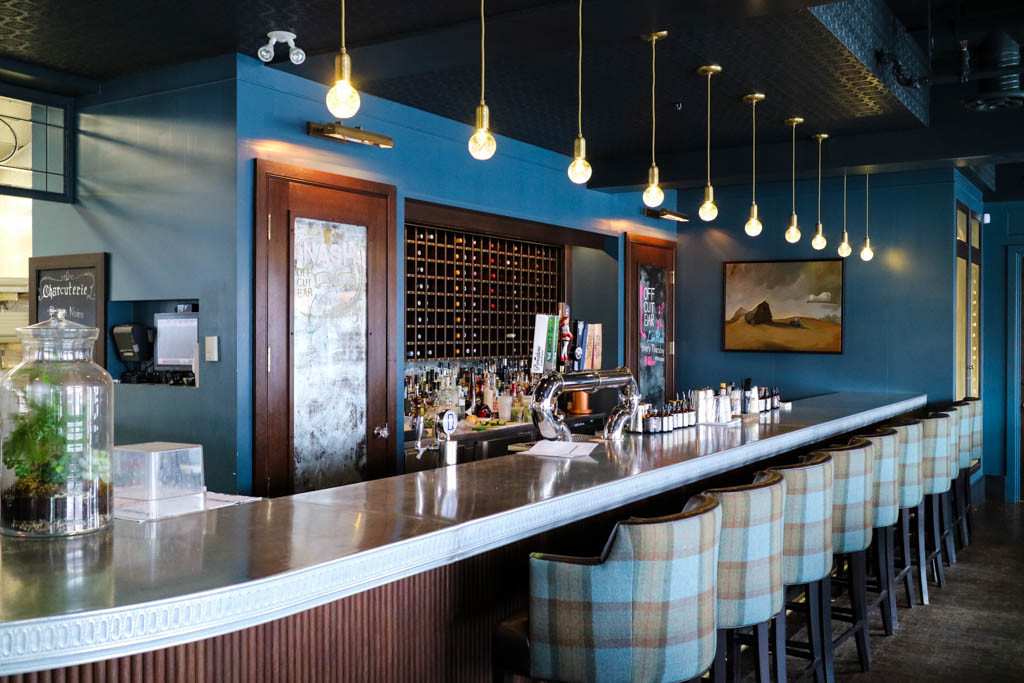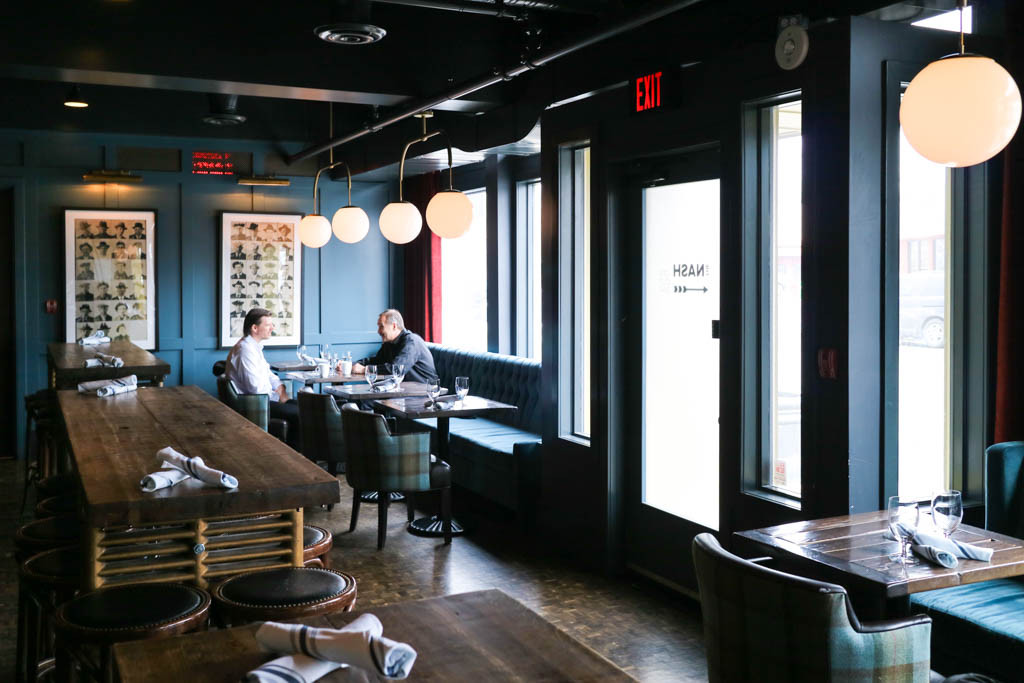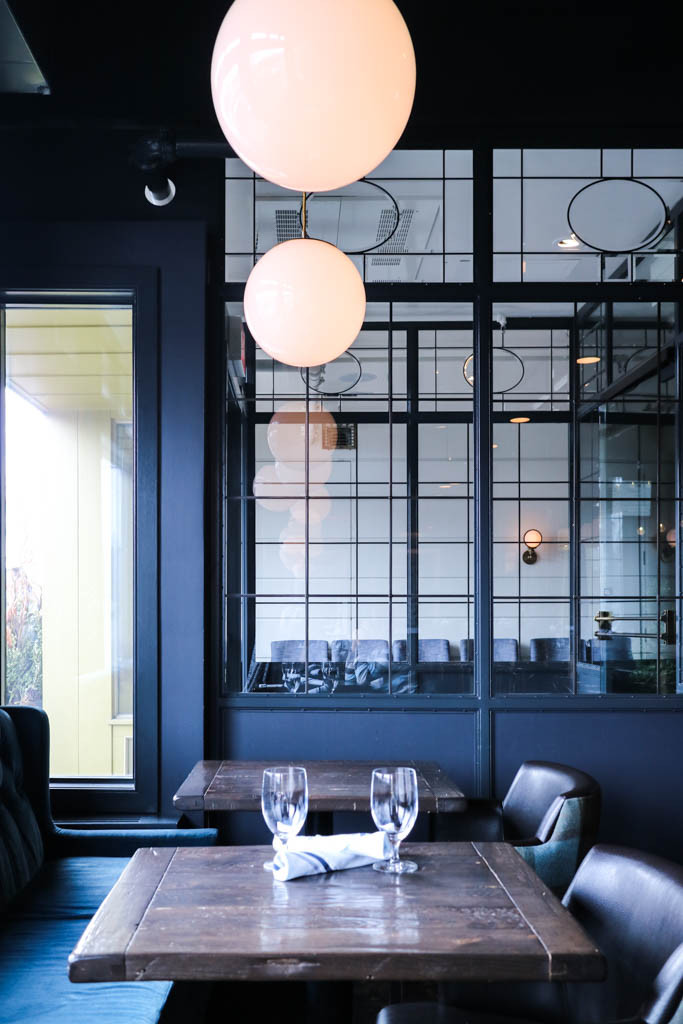 The Nash's Lunch Menu
Over lunch, The Nash features a handful of meat-centric items along with soups, salads, sandwiches, pastas, and seafood dishes. Kev and I selected a sandwich and pasta to try out.
Smoked over hickory, the beef brisket sandwich ($19) tasted rich, smoky and fell-apart tender. The carolina bbq sauce added caramelized sweetness to the meat and kept it incredibly moist. We liked how the steamed kale helped balance out the meaty flavor a little and delivered a refreshing crisp taste. However, that didn't last and the saucy brisket became altogether too heavy after a few bites, especially when it was served on top of the sweet corn bread, which only made everything overwhelming. It didn't particular help when the coleslaw was quite saucy itself and was dressed with tangy grainy mustard.
The pappardelle noodles with guanciale ($15, half order) was a nice escape after being swamped by the strong-flavored sandwich. Prepared with roasted tomato ragout, toasted brioche crumb, and grana padano, this classic dish tasted incredibly light, fresh, and slightly sweet. The small cubes of guanciale added an amazing chewy texture with hints of smoky flavor. If the flat pasta noodles were a little more al dente, it would have been perfect.
Dessert
Just as our confidence in The Nash was about to rebound, we found ourselves miserably disappointed when we took a bite into the hand crafted petit sweets ($12). The 4-piece dessert dish is handcrafted in-house and changes daily. On our visit, we were served a salted caramel sweet, a coconut almond florentine, a mango & milk chocolate macaron, and a pear jelly. Mixed together sliced almonds, toasted coconut and cranberries, the soft florentine was a delight. Same for the sweet and sour pear jelly. The salted caramel was nothing extraordinary, but what we found hard to believe was the ridiculously hard, crunchy macaron. We had never tasted any macarons like that. EVER. It was even more unacceptable when we told our server and the explanation we received from the pastry chef was… "because it was made out of egg white, it was supposed to have that hard consistency." Excuse me, macarons are ALL made out of egg white, regardless of the "style". I don't think that is a legitimate explanation for why the shells were dry and crunchy.
Conclusion
I am not sure what other people had ordered at The Nash that made their experience so astounding and phenomenal. A restaurant truly worthy of your time and money should consistently prepare delicious meals, no matter who you are, when you visit and what you order. Clearly, The Nash is not ready to provide that kind of experience.