This site uses affiliate links and we may earn a small commission when you use our links and make a purchase without incurring additional fee yourself. Many thanks for supporting this website. Please see our disclosure page for more details.
Be careful when visiting Guanajuato because you will never want to go home. On our recent trip to Mexico, Kev and I were completely fascinated by the picturesque city of Guanajuato. Its colorful houses, Spanish colonial architecture, rich history and lively energy make it a magical destination we couldn't get enough of. There are plenty of things to do in Guanajuato. But if you're looking for fun and memorable ways to explore this UNESCO World Heritage City, make sure you check out these 6 activities.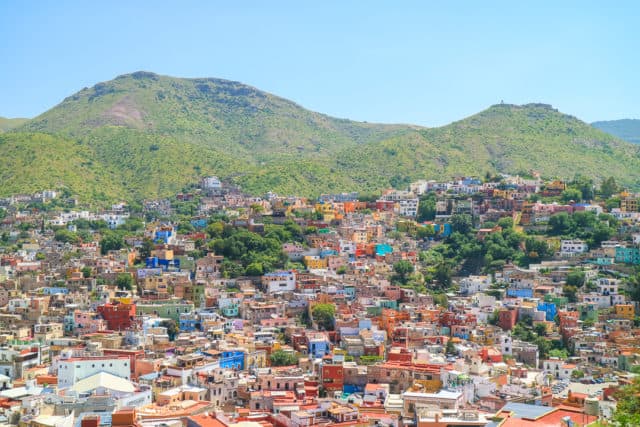 1 | Hike Up To The Statue of El Pipila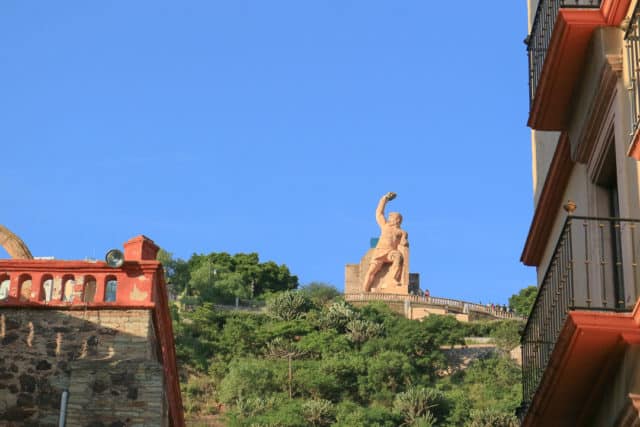 A visit to the statue of El Pipila (monumento al Pipila) is a must when touring Guanajuato. Standing tall on San Miguel hill, the statue pays tribute to a hero of the Mexican War of Independence. At the front terrace, you'll find a stunning panoramic view, overlooking the entire Guanajuato City, its brightly painted buildings, and the surrounding lush mountains!
To get there, follow the narrow alleyways leading up the hill. It will take approximately 15 mins to reach the top. On your way, you'll be treated to vibrant street arts. Alternatively, take the funicular ($25 pesos each way). The entrance is located behind Teatro Juarez.
2 | Wander Down The Cobblestone Streets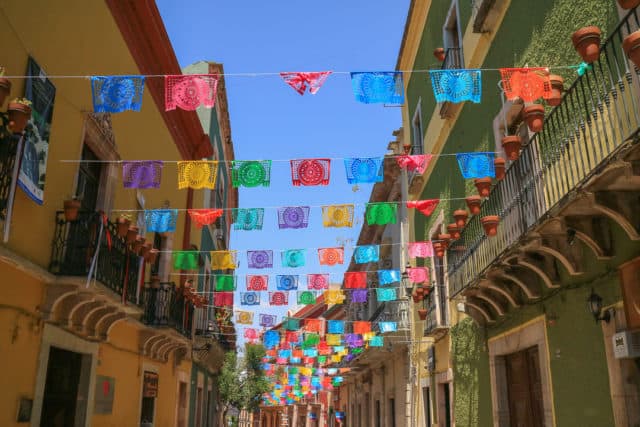 The best way to get to know Guanajuato is to explore on foot. Through the majestic colonial buildings, quaint squares, and impressive churches, you will get a glimpse of the local culture and history. Many attractions are within walking distance of each other so you can see them all without venturing too far.
The must-see landmarks in downtown Guanajuato include:
Juarez Theatre (Teatro Juarez): Only open when no performances are scheduled. The design is impressive both inside and out.
Union Garden (Jardin de la Union): The social hub of the city, surrounded by restaurants, bars, and cafes. At night, enjoy live music performed by mariachi bands!
Basilica of Our Lady of Guanajuato (Basilica Colegiata de Nuestra Senora de Guanajuato): Was the city's first parish church. Can be easily recognized by its bright yellow and red colours.
Plaza of Peace (Plaza de la Paz): In front of the basilica. This is where Guanajuato state was declared free from colonial rule. The monument in the center was erected to remember the centenary of the end of the Mexican War of Independence.
University of Guanajuato (Universidad de Guanajuato): Famous for its outdoor staircase. Established in 1732, it is one of the oldest universities in Latin America. The world-famous International Cervantes Festival was inspired by the shows performed by the university students.
Diego Rivera Museum and Home (Museo Casa Diego Rivera): The house where Mexico's famous mural artist, Diego Rivera, was born. Displays over 175 pieces of his original works.
Iconographic Museum of Don Quixote (Museo Iconografico del Quijote): Houses an art collection inspired by Miguel de Cervantes Saavedra's famous literary figure, Don Quixote.
It is safe to walk around alone in Guanajuato. So, not to worry!
[bctt tweet="Visiting Guanajuato, Mexico? Check out these 6 fun things to do in this historic city!" username="fortwoplz"]
3 | Explore Guanajuato's Underground Tunnels
Guanajuato is known for its extensive network of tunnels, which was originally built to prevent the Guanajuato River (Rio Guanajuato) from flooding the city.
After a dam was constructed, the tunnels have been converted to roadways to help regulate the traffic. Today, not only vehicles can travel through these tunnels, pedestrians are also allowed to walk inside!
4 | Whiz Through Guanajuato On An ATV
Want to try something more adventurous? Hop on an ATV and ride across the picturesque mountains of Guanajuato!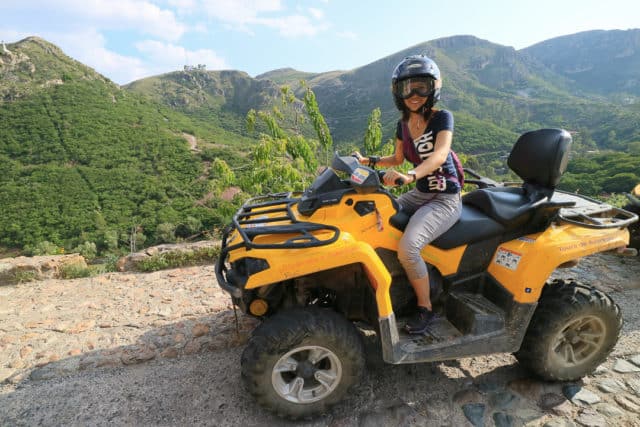 On an ATV, you can go off the beaten track to explore the hidden beauty of Guanajuato. I recommend going with Turismo Alternativo en Guanajuato, which offers various route options. You can take a leisurely tour through the historic city, or tackle the rugged mountain terrain and visit old mining towns. No matter which tour you choose, you'll have the most exhilarating experience of your life!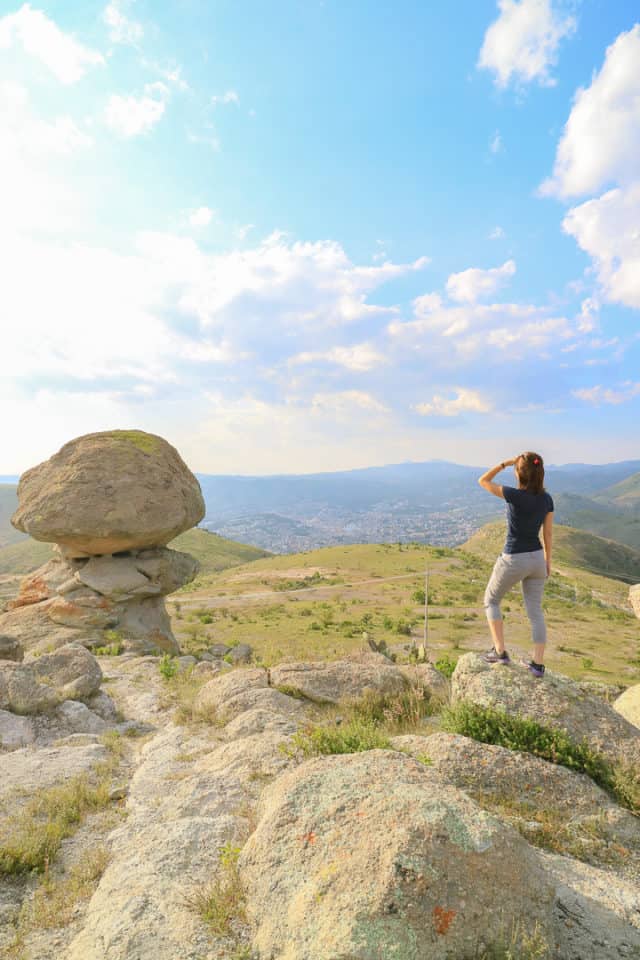 5 | Visit Hidalgo Market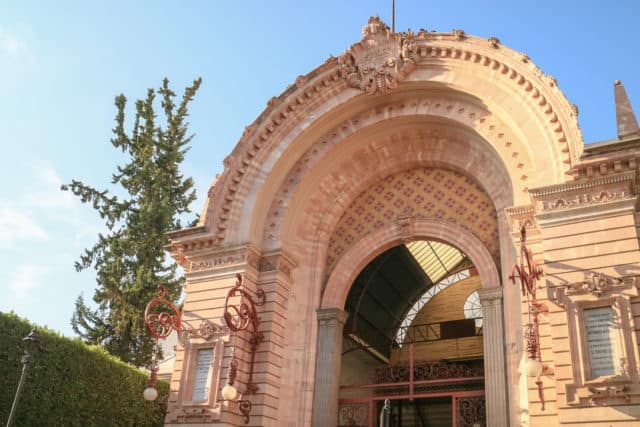 To eat like a true local, go to Hidalgo Market (Mercado Hidalgo)! This 2-story indoor market is a wonderful place to try authentic Mexican food. You can also find plenty of vendors selling Guanajuato candies, fresh produce, handmade crafts, and souvenirs!
6 | Participate In Mezcal & Chocolate Tasting
If you're a chocoholic, then you must check out Xocola-T! This local chocolatier is known for is high-quality, handmade chocolates. They have a large mouthwatering selection of flavours to choose from, from pure cocoa to adventurous fillings such as honey ants (chicatana), caterpillars (gusanos) and pork skin (chicharron)!
To spice up your chocolate game, organize a mezcal pairing with Xocola-T. The chocolate and mezcal combo is a match made in heaven and will blow your mind!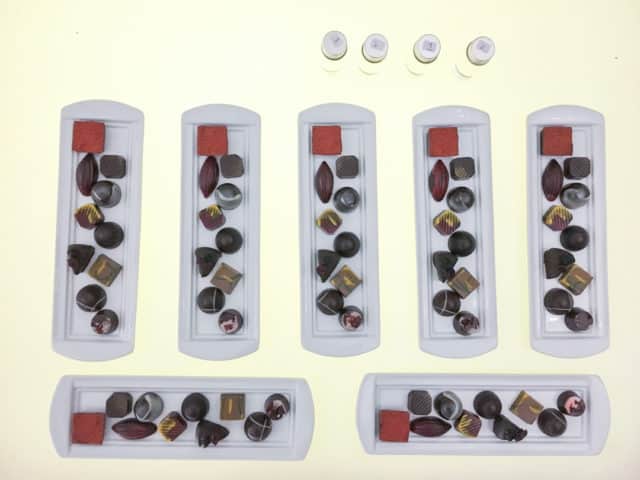 Map of Guanajuato Attractions
---
The above activities give you a snapshot of how fun Guanajuato can be. Kev and I had such an amazing time and couldn't wait to go back and explore more!
Tell me: Have you been to Guanajuato before? Which activity would you like to try the most?