This site uses affiliate links and we may earn a small commission when you use our links and make a purchase without incurring additional fee yourself. Many thanks for supporting this website. Please see our disclosure page for more details.
Forget white-sand beaches and seaside resorts. Mexico is much more than that. Do you know that there's a place in central Mexico bustling with Mexican history, culture, architecture, gastronomy, and festivals? Let me introduce you to Guanajuato. Home to 2 UNESCO World Heritage Sites, this colonial heartland radiates vibrant energy and historic charm that is hard to resist. If you're planning a trip to Mexico, visit Guanajuato. You'll fall in love the moment you arrive, just as we did!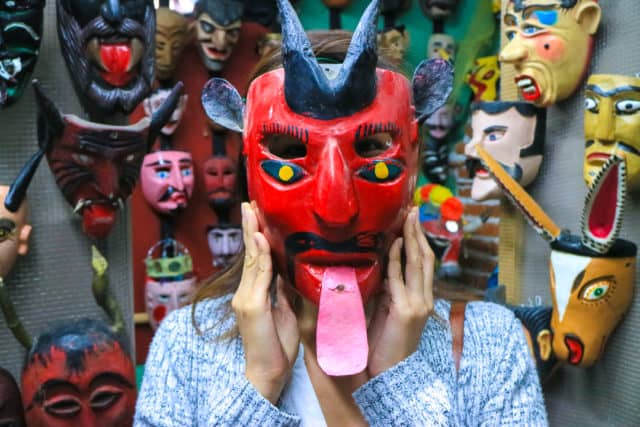 Top 5 Reasons Why You Need To Visit Guanajuato Now
1 | It is the Birthplace of the Mexican War of Independence
Guanajuato played a major role in Mexico's independence movement. It was here where Mexicans fought hard to win their freedom from Spanish domination. It is here where you will hear stories of Mexico's greatest heroes and their revolutionary battles against the Spanish.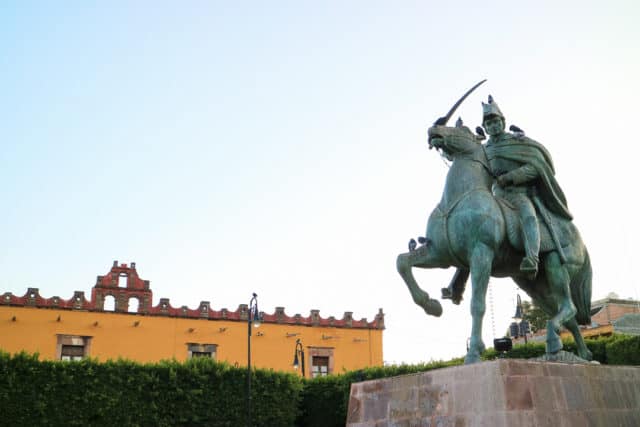 Take a journey through the town of Dolores Hidalgo where the war began. Stop by the charming San Miguel de Allende, the birthplace of Ignacio Allende – the Spanish Army officer who sympathized with the Mexican Independence movement. Wander through the city of Guanajuato and learn about how the insurgents won their first victory over the Spanish forces.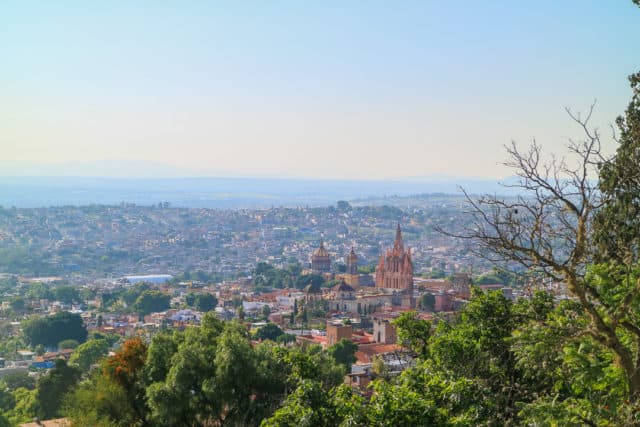 2 | It is an Architectural Wonderland
Visiting Guanajuato is to travel back in time. Baroque colonial architecture can be found everywhere. Especially in the 2 UNESCO World Heritage Sites: San Miguel de Allende and Guanajuato City.
[irp posts="7573″ name="48 Hours in San Miguel de Allende, Mexico: Where to Eat, Play, Sleep!"]
Go inside sumptuously decorated Juarez Theatre in Guanajuato and admire the intricate arabesque pattern. Or take a tour at San Miguel's famous Sanctuary of Atotonilco and get lost in a world of sparkling, multicolored detail. No matter where you go, you will find something intriguing at every turn.
3 | It is a Culinary Destination for Authentic Mexican Cuisine
Obsessed with Mexican food? Come to Guanajuato! Guanajuato's gastronomy is one of the best in Mexico. In fact, in 2015, it was awarded the title of Gastronomic Culture Capital of Ibero America!
With its ever-growing culinary scene, Guanajuato state is flourished with locally owned restaurants that allure visitors with mouthwatering Mexican dishes. Here, you can have traditional chilaquiles for breakfast, try exotic local delicacies such as escamoles, and find authentic tacos to fulfill your craving.
In addition, Guanajuato hosts the International Gastronomy Summit "Guanajuato Si Sabe" every year. This gastronomic festival brings together national and international chefs to share their culinary creations and showcase traditional dishes originating in Guanajuato.
Guanajuato also has a rich wine and tequila heritage. Follow the wine trail from San Miguel de Allende to Dolores Hidalgo and take part in wine tastings. Indulge in the spirit of tequila as you explore the tequila circuit in Southwest Guanajuato. Or even better, join an exclusive tequila tasting of Casa Dragones, Mexico's finest and premium sipping tequilas!
4 | It Hosts Many Important Festivals and Celebrations Throughout the Year
Dances, music, fireworks! Guanajuato has a remarkable number of events and festivals going on all year round.
Wine Harvest Festival, for example, takes place in August, featuring gratitude rituals, tastings, and guided tours at San Miguel's wineries.
Every October, the world-famous International Cervantino Festival draws artists, musicians, and visitors from around the world to Guanajuato City to celebrate the works of Cervantes.
Then, there's Guanajuato International Film Festival at the end of July for young filmmakers to come and share their passion for cinema.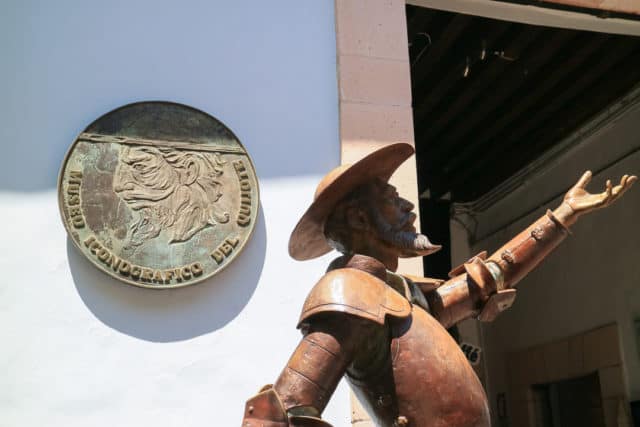 And of course, there is Dia de los Muertos (Day of the Dead), one of the world festivals that you just have to see for yourself!
5 | Just Look at All the Mind-Blowing Colours. It's a Photographer's Dream!
Pink, orange, purple – a rainbow of colors shining brightly at you around every corner. These vibrantly coloured houses line the hilly, cobblestone streets, making it a fantastic place for street photography.
[irp posts="7545″ name="6 Fun Things To Do in Guanajuato City, Mexico For First-Timers"]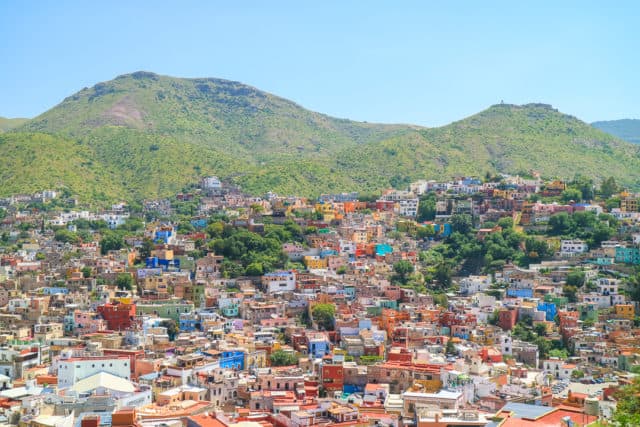 Wandering through the cobbled alleys, tree-filled plazas, and opulent colonial buildings, it is hard not to get completely immersed in the magic of such a charming atmosphere. Be prepared to get lost in the maze of color. Before you know it, you will discover so many charming little corners that you'll want to stay a bit longer.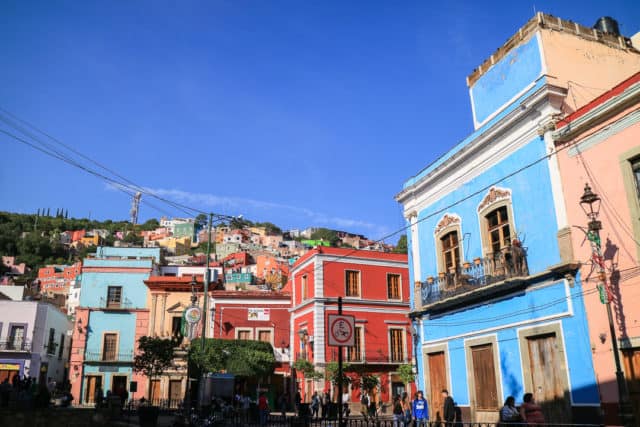 ---
Our trip to Guanajuato introduced us to the real Mexico – the Mexico that is so full of life, culture and colours. Are you convinced to visit Guanajuato next?