This site uses affiliate links and we may earn a small commission when you use our links and make a purchase without incurring additional fee yourself. Many thanks for supporting this website. Please see our disclosure page for more details.
"What counts in life is not the mere fact that we have lived. It is what difference we have made to the lives of others that will determine the significance of the life we lead" – Nelson Mandela. For 67 years, Nelson Mandela devoted his life to fight for social justice and make the world a better place. To recognize his contribution to the culture of peace and freedom, the United Nations declared July 18th as Mandela International Day in 2009. Every year on this day, people around the world are asked to volunteer 67 minutes of time to helping others, as a way to mark Mandela Day. This year, in addition to doing good, we are honoured to join Vine and Dine at Safari Grill for a special night in celebration of Mandela's life!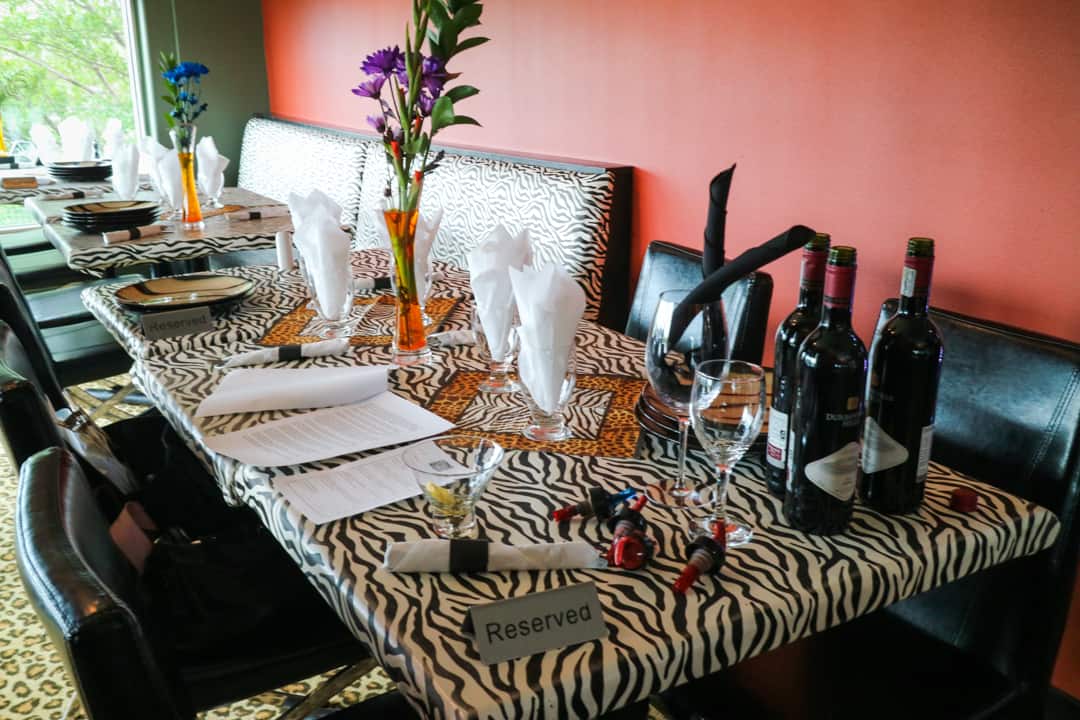 The intimate dinner promised to be an exciting evening filled with delicious food and meaningful conversation, featuring 6 courses of delicious African summer dishes and South African wines that paired perfectly with them. Now, let's get the party started!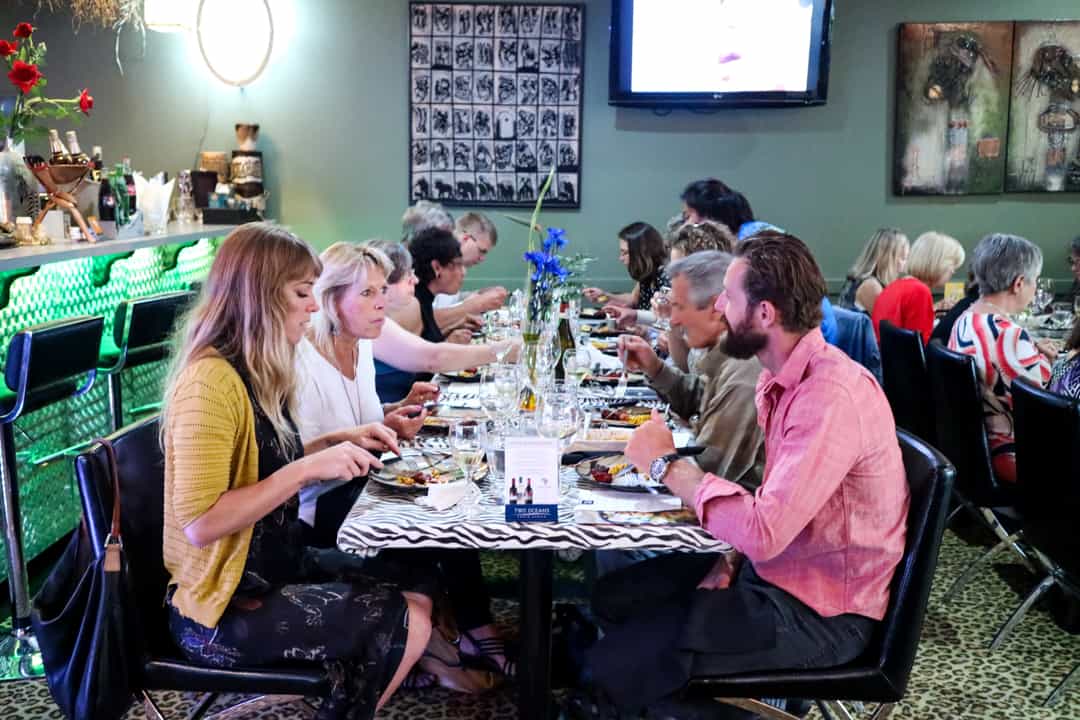 1st Course
Nothing could be more suitable than a glass of Graham Beck Brut to start off the evening. Nelson Mandela enjoyed Graham beck Brut for his inauguration in 1994 – the same beverage with which Barack Obama chose to celebrate his presidential win in 2008. A blend of Chardonnay and Pinot Noir together delivered crisp acidity with tasting of citrus and hints of brioche throughout. The fruitiness of the wine echoed the fragrant taste of the fruit salad and lent a savoury quality to the BBQ prawns, while the acidity and bubbles lightened up its texture.
[bctt tweet="Celebrating #MandelaDay @SafariGrill! Enjoying 6 courses of African dishes w/top-rated South African wines #yyceats" username="fortwoplz"]
2nd Course
Imagine bites of baked apples, pear and citrus combined with a dash of cinnamon. That's what you'd taste when you enjoy this glass of the Fleur du Cap Chardonnay 2014. The Chardonnay's toasty notes played the bass note in harmony with the crispy spinach pakora and added to the warm tones of the potatoes and peas. The delightful pairing brought out subtle summer flavours and showcased true varietal character unique to the Cape Floral Kingdom.
3rd Course
In case you haven't heard that 'pink is the new white,' we were stirring up some fun with a fantastic rosé wine. Mulderbosch Cabernet Sauvignon Rosé 2015 possessed vibrant fruity aromas with flavours of strawberry, pomegranate, and passion fruit. The wine's fruitiness merged seamlessly with that of the garden salad, while its acidity and rich texture bridged the gap between the salmon and its honey-tamarind sauce.
4th Course
Safari Grill's chicken skewers were a tricky match; they were spicy and heavy on the spice. Spier 21 Gables' Chenin Blanc 2014, whose rich, complex apricot taste helped lighten the spicy heat and intense flavour of the grilled chicken, while the wine's crunchy toasted bread notes brought forth the meaty flavour of the chicken.
5th Course
When it comes to complementing the bold flavours of red meat, nothing would match better than red wines. The smoky and peppery flavours of Durbanville Hills' Shiraz 2013 served to bring out the robust flavour of the beef short ribs out in your mouth. Additionally, its sweet black cherry and warm spice combination helped balance the tangy taste of pili pili mogo and weaken the gamey taste of lamb sheesh kebab.
6th Course
For the last dish, Safari Grill presented ice cream made of ubuyu baobab, a type of fruit commonly found in Africa. While the fruit itself possessed a powdery, dry texture and a citrusy flavour, the ice cream turned out sweet and creamy. The wine, Two Oceans Moscato 2015, shared the sweetness and brought to the nose apricot and peach aromas. It was delicate on the palate and left a pleasingly sweet aftertaste of ripe pears. The pairing concluded the evening with a perfect ending!
Conclusion
It has long been known that South Africa produces top-rated wines. Thanks to Vine and Dine and Safari Grill, Kev and I finally had the chance to sip and savour some of the best South African wines. What a brilliant way to celebrate Mandela Day! I hope this post inspires you to explore South African wines and sparks your interest in African cuisine!