This site uses affiliate links and we may earn a small commission when you use our links and make a purchase without incurring additional fee yourself. Many thanks for supporting this website. Please see our disclosure page for more details.
There are many reasons to visit Memphis, Tennessee. For some, barbecue may be the reason alone to visit the Bluff City, but Memphis has so much more to offer. Shaped by its deep history, lively arts scene, and vibrant music culture, Memphis is a cultural destination – perfect for photographers and travelers alike. In this post, we put together a list of the most photogenic spots in Memphis.
1| Beale Street
Beale Street – the Home of the Blues, the heart of Memphis' music scene, and America's most iconic street. This was where famous musicians – like Louis Armstrong, B.B. King, Elvis Presley and Johny Cash – used to perform. It is a magical place where you can hear live music all day long!
Strolling along the music-filled Beale Street in downtown Memphis, you'll find restaurants and bars lining the century-old cobblestone street, along with historic buildings and iconic landmarks, such as W.C. Handy Home and Museum.
During the day, street performers pull off their best tricks and live blues bands show off their skills.
At night, the street buzzes with neon lights and is packed with local bands playing everything from classic blues to wacky rock 'n' roll to the city's great soul music. Definitely a must visit in Memphis.
[irp posts="8587″ name="10 Restaurants You Must Try In Downtown Memphis, Tennessee"]
2| Elvis Presley Plaza
As you may have known, Elvis Presley has a special relationship with Memphis, Tennessee. The city is where he and his family called home since 1948 and where he started his singing career.
If you are an Elvis Presley fan, then go to the Elvis Presley Plaza at the corner of Beale Street and South Main Street. The statue of Elvis Presley makes a good photo op for selfies!
3| Sun Studio
Speaking of Elvis, you need to pay a visit to Sun Studio. The huge painted Sun logo on the wall and an oversize guitar at the front of the brick building make it hard to miss.
This tiny recording studio in Memphis was the first company to record Elvis Presley, Roy Orbison, Jerry Lee Lewis, and Johnny Cash. In 2003, it was recognized as a National Historic Landmark.
Today, not only is it a working recording studio, but also a tourist attraction. A nominal fee will give you behind-the-scenes access to the very room where Elvis's first album was recorded and pose with the microphone Elvis used!
4| Graceland
Another must-see on your Tennessee road trip, especially for Elvis fans, is Graceland. It is located outside downtown Memphis.
Graceland is Elvis Presley's home for more than 20 years. Now it serves as a museum and memorial where you can tour the Graceland Mansion, Elvis' custom jets, and even take a look at his automobiles and wardrobe!
The King of Rock 'n' Roll bought this 13.8-acre estate in 1957 and had built many lavishly decorated themed room in his mansion. Don't miss the opportunities to snap photos of the quirky Jungle Room, the colorful Pool Room, and the fun and bright TV Room!
Pro tip: This National Historic Landmark is the second most-visited private house in America, just behind the White House. So expect a crowd. To make your life easier, plan ahead and book your ticket in advance. There are 4 different tours so prices vary.
[bctt tweet="See the beauty of Memphis through a photographer's lens. Check out these top 12 places in downtown!" username="fortwoplz"]
5| Memphis Murals (Around Downtown)
Finding street art is a fun and creative way to explore Downtown Memphis! These colorful urban art are also hotspots for photographers and instagrammers.
Why not strike a pose in front of a bold, vibrant mural to make your friends jealous that their lives aren't as cool as yours?
You can easily find one while taking a stroll on Main Street. One of my favourites is The Sound of Memphis Mural, located at 100 S Main St. It pays tribute to the city's rich history and important cultural icons.  I was blown away by its vivid colors.
The most iconic one is the I Am A Man Mural near 398 S Main St. Created by Marcellous Lovelace with BLK75, this graffiti-style artwork is inspired by the 'I Am A Man' march in the civil rights movement.
Some others are more hidden away. Take this It's Beautiful Where You Are Mural, for example. I wouldn't have discovered it if I didn't wander around Barbaro Alley  – aka "The Artery." This stunning piece features a Mockingbird and irises, Tennessee's state bird and flower.
Pro tip: For the exact locations of the murals in downtown Memphis, check out this post.
6| Vintage Trolley Ride
After a four-year absence, the trolleys have finally returned! These colorful vintage trolleys are the hottest and newest attraction in Memphis. How can you not take photos of it as it rolls by?
While we were there, we saw a green one, a gold one, a red/green one and a blue/white one.
To get the full experience, hop aboard and take a leisurely ride across downtown Memphis. The beautiful wood-paneled interior will make you feel like you've stepped back in time.
Trolleys operate every 20-30 minutes and make stops at popular attractions along Main Street. Rides are $1. Click here to see the map, stops, and schedules.
7| Lorraine Motel + National Civil Rights Museum
Dr. Martin Luther King, Jr. is a great civil rights leader and is best known for his 'I Have a Dream' speech. But, on April 4, 1968, on the balcony of Lorraine Motel, he was fatally shot.
Today, the Lorraine motel still stands but has now become part of the National Civil Rights Museum. The venue takes visitors through five centuries of history, telling not only King's story but the story of America's ongoing struggle for equality.
Besides the Lorraine Motel sign, the museum has many highlights worth capturing, including the Lunch Counter Sit-Ins exhibit and the Montgomery Bus Boycott exhibit featuring a figure of Rosa Parks sitting at the front of the city bus.
8| I Am A Man Plaza
Just officially unveiled a few months ago, I Am A Man Plaza is a new public space in downtown Memphis, featuring a permanent art installation.
Next to the Clayborn Temple, a 3.6-m-sculpture of the I AM A MAN slogan stands tall in the middle of the plaza to honor the sanitation worker who went on strike in 1968. The strike was the reason Dr. Martin Luther King, Jr. had come to Memphis in 1968 – to support the sanitation workers.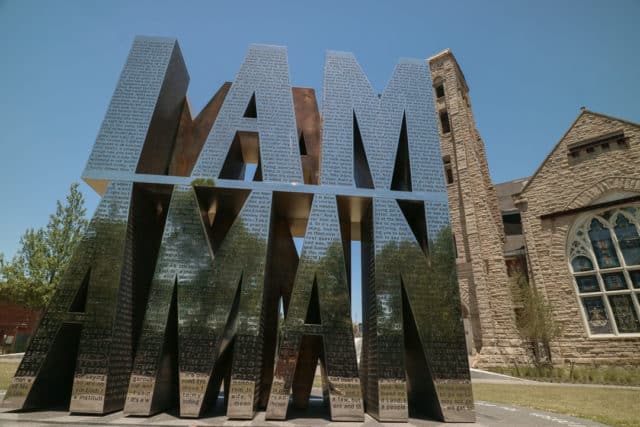 Under the sun, the bronze and stainless steel sculpture shines brightly. You can see your own reflection on the surface that is overlaid with King's words from the "I Have Been to the Mountaintop" speech.
At night, the sculpture illuminates and the engravings glow in the dark, creating a completely different mood.
9| Beale Street Landing
Located by the Mississippi River, Beale Street Landing is a public park in downtown Memphis with plenty of green spaces and open areas for leisure activities. In addition, it includes a riverboat docking center, a perfect spot to photograph the beautiful Mississippi River!
On the patio, you can watch riverboats cruising up and down the river. With an unobstructed river view, it will make you want to stay for sunset.
10| Bass Pro Shops Pyramid Lookout
Do you know you can see one of the largest pyramids in the world in Memphis?
That's right. Memphis has a 98-m-tall pyramid right in downtown! This giant Bass Pro Shops outlet boasts a 13-lane, ocean-themed bowling alley, a man-made swamp, alligator ponds, an aquarium, restaurants… and a hotel!
If that doesn't impress you, take the world's tallest freestanding elevator to the top ($12). The outdoor observation deck promises expansive views of the city skyline!
11| The Peabody Hotel Rooftop
On the topic of city views, one of our favourites was from the Peabody rooftop!
The Peabody is a city landmark and one of the best places to stay in Memphis, TN. Its rooftop is massive with sky-high views of Memphis. Go there in the afternoon so that you can catch the magical moment of the sun setting over the Mississippi River.
While you're there, pay a visit to the $200,000 Royal Duck Palace – that's where the ducks live when they're off-duty.
Insider's tip: The Peabody Memphis hosts a rooftop party every Thursday night throughout summertime. Admission is $10-15. Ladies get in free before 7 pm.
12| Old Dominick Distillery Rooftop
Last but not least, the Old Dominick Distillery. This 100-year-old warehouse has been recently renovated into a distillery and tasting room.
Their rooftop, though, is one of the best places to chill in Memphis, especially for photographers. Not only does it have a gigantic neon rooster sign that lights up at night, it offers picturesque views of the Memphis skyline!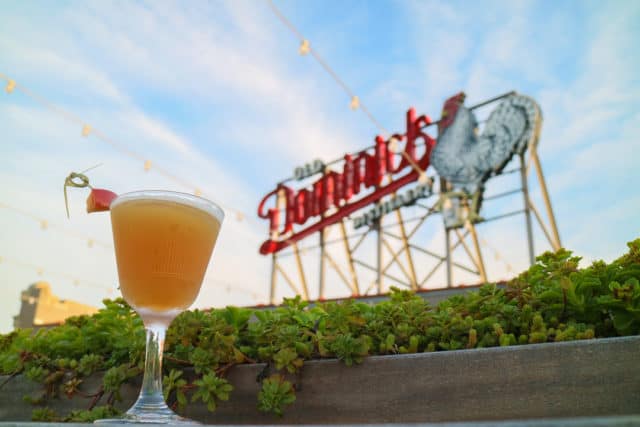 ---
Hope you enjoy this roundup of top places to visit in Memphis for photographers! Below, we have included a map to guide you through.
[one_half]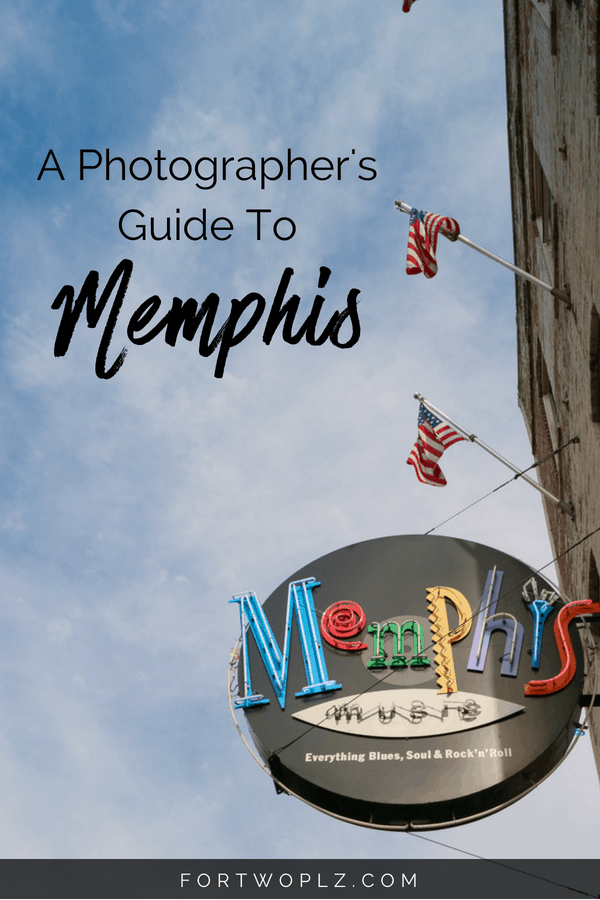 [/one_half]
[one_half]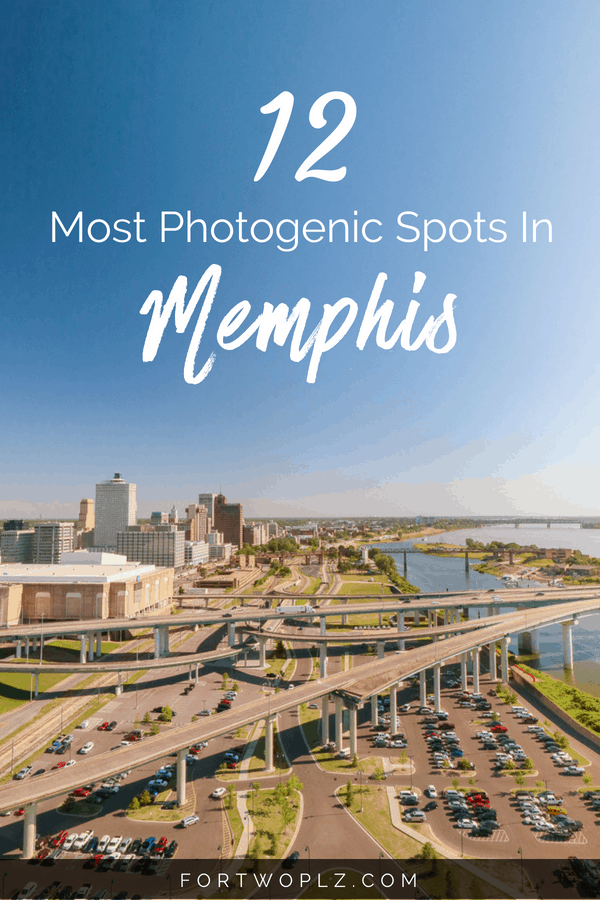 [/one_half]