This site uses affiliate links and we may earn a small commission when you use our links and make a purchase without incurring additional fee yourself. Many thanks for supporting this website. Please see our disclosure page for more details.
Remember Watercress Express, the modern Vietnamese bistro on 17th ave that opened its door a year ago? It once served up the almighty braised pork cheek bao that got Kev and I raved about for a long while. Then the head chef, Lam Pham, left to start his own project and everything has changed since then. Every so often, I couldn't help mentally drooling over the image of that braised pork cheek bao and wonder when it would be brought back again. Good news to us all: the wait is OVER! Braised pork cheek bao has found its new home and will be greeting us at Pure Contemporary Vietnamese Kitchen + Bar!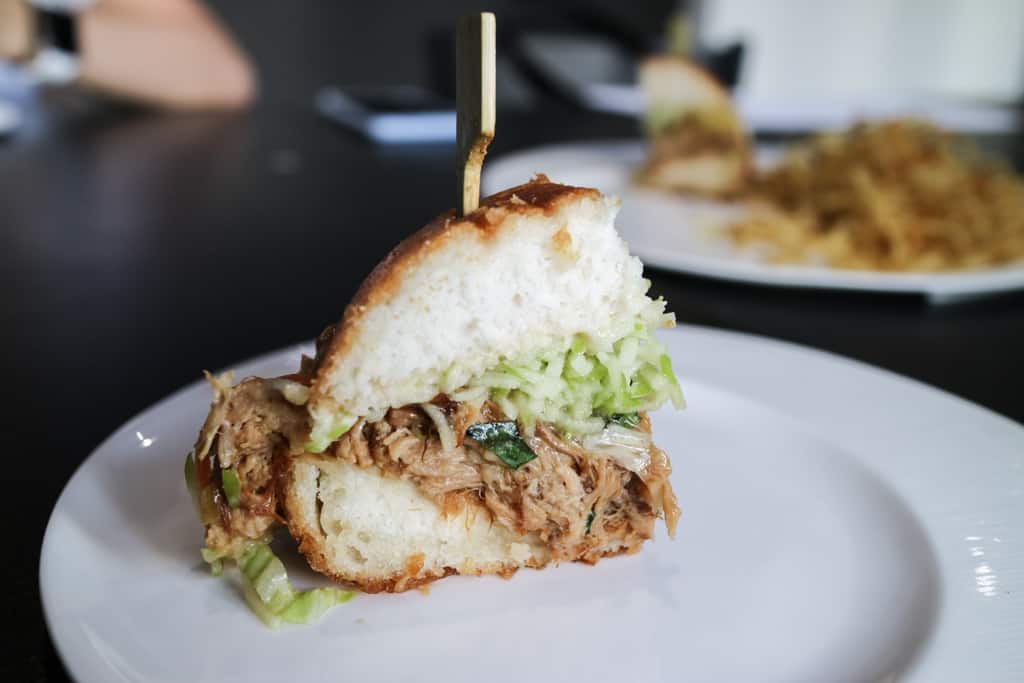 Pure is the chef and owner Lam Pham's new venture where he showcases culinary creativity and a desire to modernize Vietnamese cuisine. It is where classic Vietnamese dishes, like spring rolls, bánh mì, vermicelli and pho, undergo a modern transformation so that foreigners (and adventurous diners) can appreciate and experience Vietnamese food in a different way.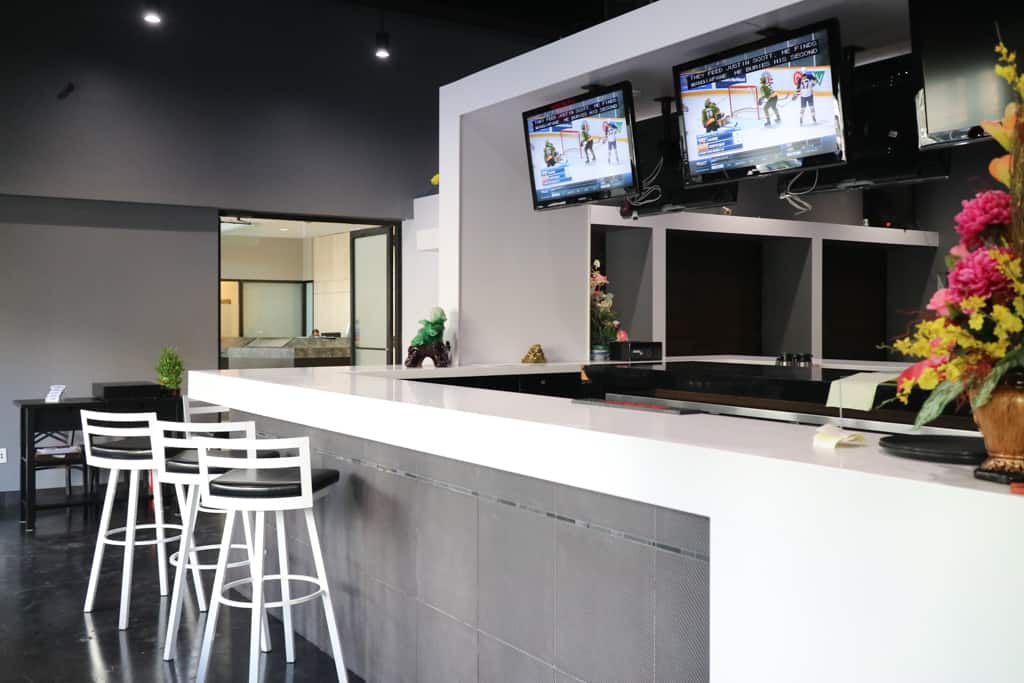 As for the interior, the predominantly black-and-white decor sets the tone for a modern atmosphere. It has a minimalistic and stylish look that captures the simplicity and spirit of the modern cuisine it promises to deliver.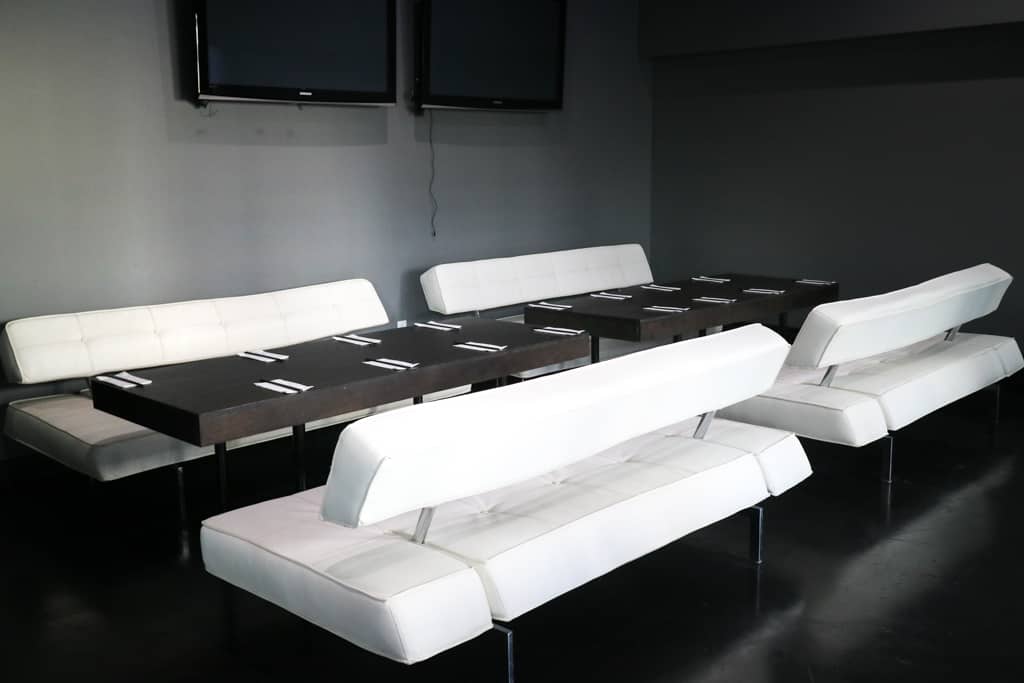 Lunch Menu
For lunch, the offerings include a wide range of selections such as fresh wraps, salad bowls, crunchy bites, bánh mì, baos, pho, stir-fries as well as rice and vermicelli dishes. On the day of our visit, we tried a few dishes that perfectly captured the complexities and vibrant flavours of Vietnamese cuisine.
The crispy tofu and mango ($7.75) is essentially a light and refreshing rice-paper roll, filled with vermicelli, cucumber, herbs, bean sprouts, and crispy bean curd. It was crispy and crunchy with an abundance of contrasting flavors from the herbs – so delectable that no one could possibly resist! Dipping it in the nuoc cham (fish sauce based) sauce, it would give you a taste of the tropics!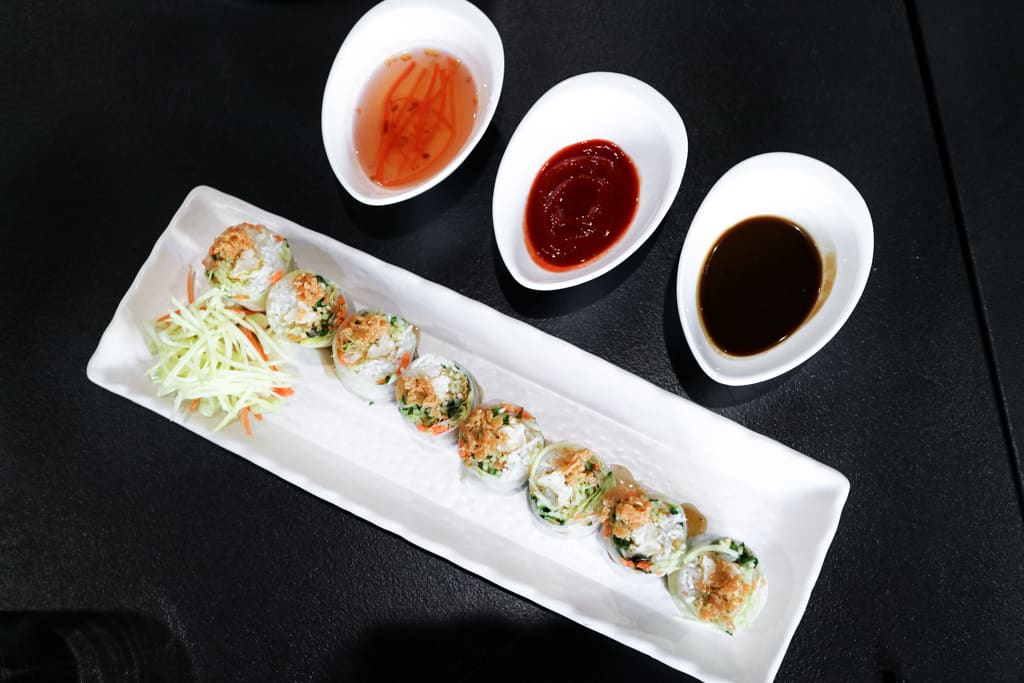 Any bánh mì fanatic would sure love Chef Pham's creation of open face banh mi ($11). The baguette was loaded with kalbi beef, pate, fried egg, cucumber, pickeld mix, and cilantro, with a drizzle of sriracha aioli on top. The combination of sweet & saucy kalbi beef and creamy spicy sriracha aioli put us in for a joyous taste sensation! For the side, we chose a bowl of cucumber pork spare ribs soup (over fries and salad), which turned out to be light and peppery – just perfect for the warm weather.
Here comes the braised pork cheek bao ($12), which tasted as delectable as I remembered. Sandwiched in between the deep-fried mantou (i.e. sweet, chewy chinese steam bun) were tender pieces of braised pork cheek, drenched in pineapple nuoc cham, green apple herb salad and caramelized onion aioli. The end product was abundantly flavorful, incredibly appetizing, and naturally juicy that had my taste buds jumping for joy! Oh, did I forget to mention the ultra-thin fries? Seasoned with seaweed, they were the perfect side dish which also tasted so good on their own!
Conclusion
Calgary is extremely lucky to have Chef Pham back to the restaurant scene. Pure presents modern Vietnamese dishes that are well worth drooling over. I will be back in no time for more, and you should too ?