This site uses affiliate links and we may earn a small commission when you use our links and make a purchase without incurring additional fee yourself. Many thanks for supporting this website. Please see our disclosure page for more details.
It was 9am on a Tuesday morning, it was time to hit the road. That day, our day started a little differently from the others. While most people slowly made their way to work, we hopped onto a bus heading towards a prairie farm east of Calgary. As the bus cruised down the highway, we watched the cityscape getting smaller and smaller behind us, and it wasn't too long before I found myself captivated by the beauty of the prairie landscape. Cows grazing on a green lush meadow, under a bright, cerulean blue sky filled with puffy, cotton-like clouds. It seemed as if someone had brought Alberta's best postcards to life. 2 hours later, we arrived at Rosemary, Alberta. Cheerfully greeting us at the door were Greg and Bonnie, the owners of Spragg's Meat Shop, who are firm believers in raising happy hogs.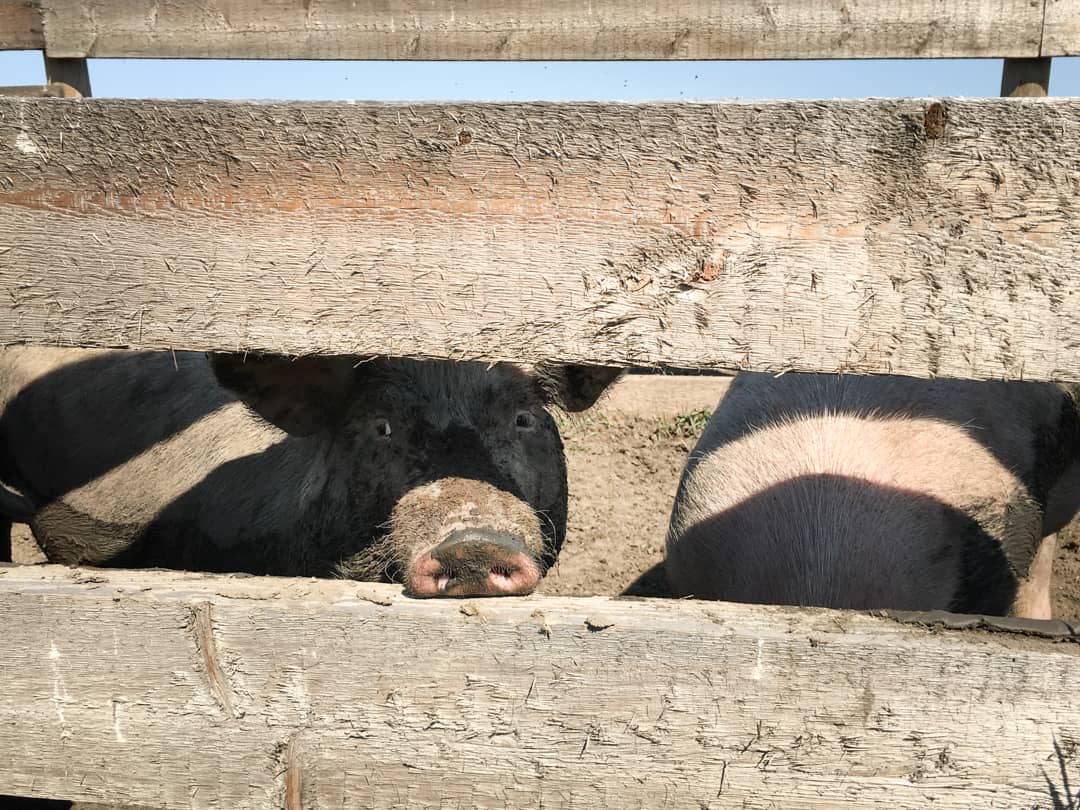 "What were you doing at a pig's farm?" you asked. Most of us have been on winery and brewery tours, but have you ever joined a farm to table tour? Living in Calgary for 3 years, I witnessed the rise of the eat local movement and have always seen Spragg's Meat Shop's products being sold at local farmers' markets. But I had never been to a farm before, nor had I met a farmer in person. So when I received the invitation to go on a farm to table media tour with Spragg's, you can just imagine my excitement! It was the perfect opportunity to get an inside look of exactly how their food gets from the farm to dinner table!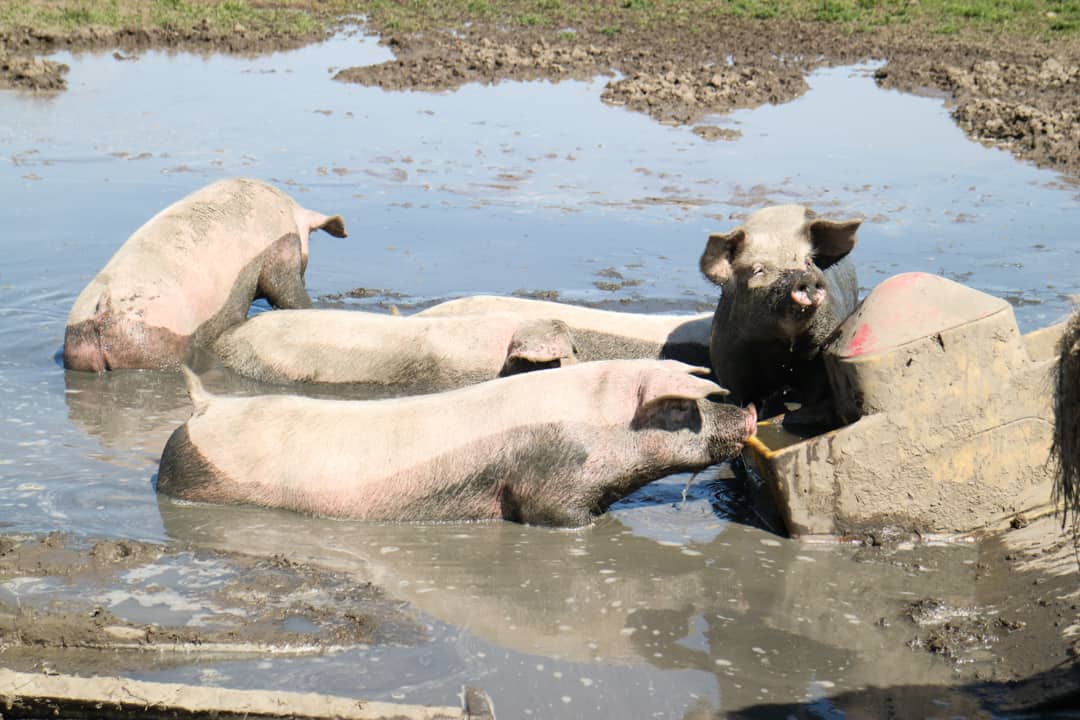 It all started with 3 little pigs…
The one-day tour entailed a visit with the happy, free-range pigs on the farm, a guided tour of the meat shop, and a sampling of their pork products. Before we dived into the experience, I would like you to meet Greg and Bonnie Spragg!
It all started in 2002, when Greg received 3 little pigs from his wife, Bonnie on his birthday. Back then, Greg and Bonnie just started farming at the current location. Greg, after his employment at a hog barn, dreamed to have his own hogs so Bonnie surprised him with this pleasant gift! From 3 pigs, the herd multiplied to 75 that summer, and now they are raising around 2500 hogs per year on their farm!
About Spragg's Pig Farm
The Spraggs are proud of raising "happy pigs." All their pigs are pasture raised, given no antibiotics or growth hormones, and raised with only plant protein diets throughout their lives. They believe that putting pigs in a free range environment reduces stress and disease, thereby improves the pork's flavour.
In sum, happy pigs means healthy pigs, and that translates into tastier meat!
[bctt tweet="@SpraggsMeat, happy pigs = healthy pigs = tastier meat! #eatlocal #yycfood #eatlocal " username="fortwoplz"]
The farm also consists of 200 acres of irrigated land on which crops of barley, wheat, and faba beans are grown to later grind into the necessary pig feed.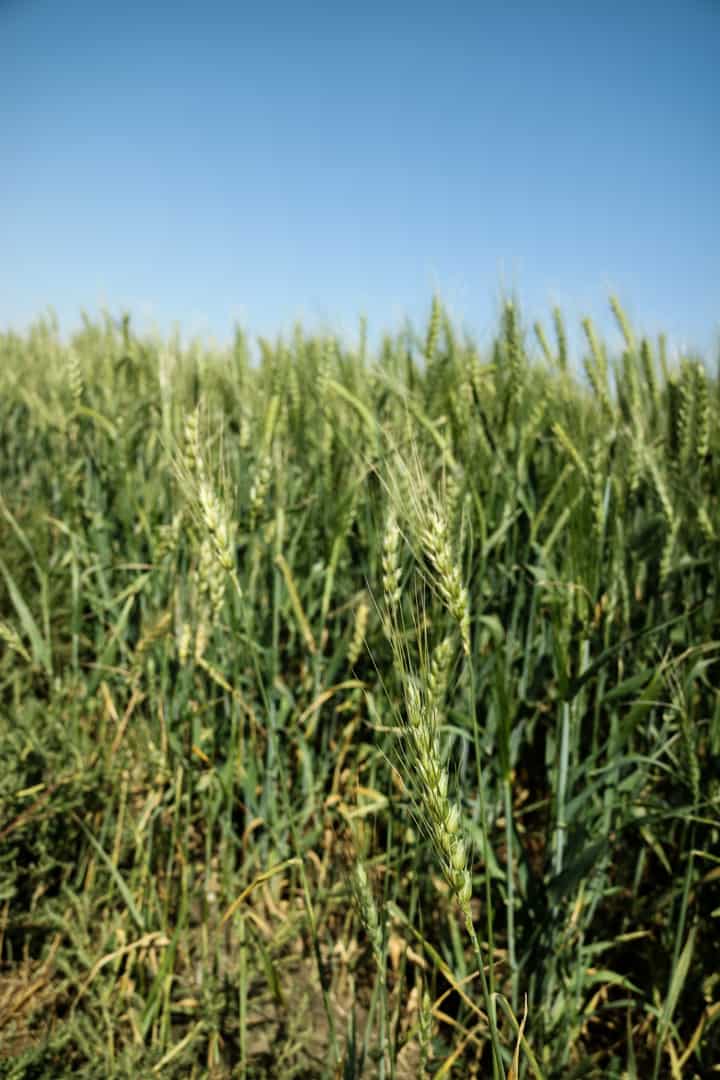 About Spragg's Meat Shop
For a short while, Bonnie and Greg outsourced the handling of slaughtering and meat processing. Soon after, they could no longer deal with the frustration of having to fit into processors' schedules and the lack of consistency in cuts. To maintain product quality, they opened their own meat shop in 2005. The 7000-sq-ft shop includes a storage and processing area, as well as retail space.
On our tour, we visited the the entire facility, including the freezer where primal cuts are stored, processing rooms where primal cuts are further processed, smoke house where bacon is smoked, brine room where meat is cured, fermented room where sausages and salami are produced, and packaging room where products are packaged and labelled.
Having a plant on site gives the Spraggs complete control over meat processing to better meet consumer needs!
Besides selling fresh cuts directly to wholesalers and retailers, the Spraggs also provide other high quality products, such as sausages, bacons, hams, deli meats, and meatballs. After our tour, we sampled Spragg's bratwurst and bacon-wrapped meatballs. Loaded with rich spices and juicy flavor, the sausage was so mouthwatering that I couldn't resist to purchase some at the store!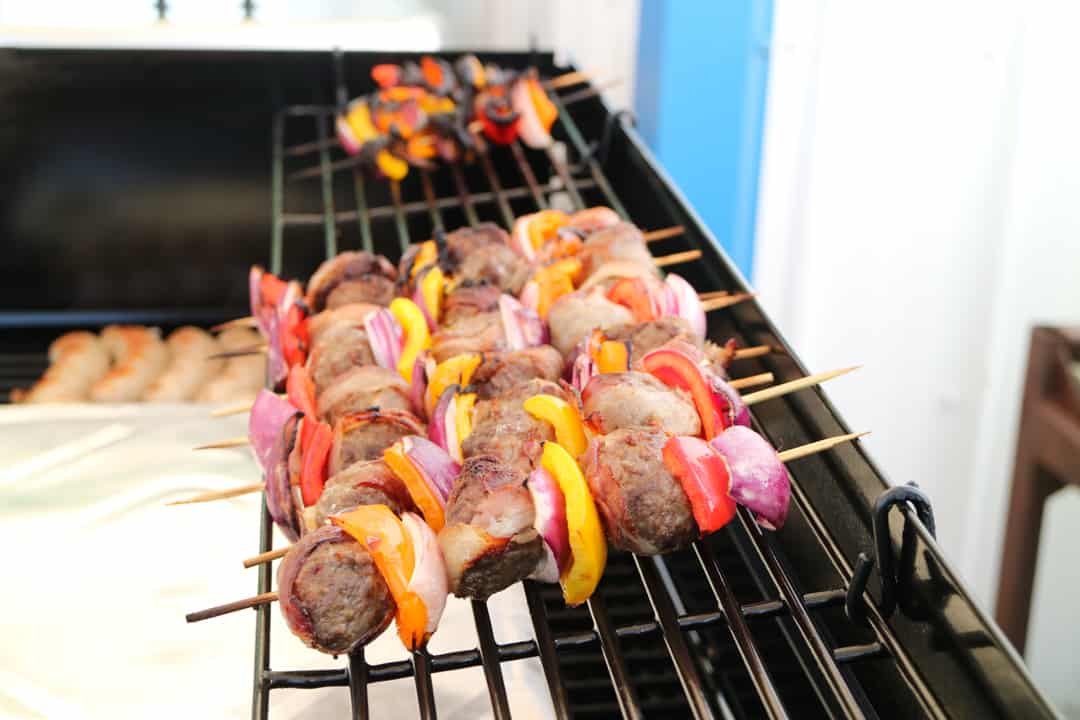 ---
A tour at Spragg's Meat Shop fulfilled my long time desire to meet local producers. It's really nice to see local farmers engage in environmentally friendly practices and provide human care for their animals. It makes a difference for the animals, it also makes a difference for our health!