This site uses affiliate links and we may earn a small commission when you use our links and make a purchase without incurring additional fee yourself. Many thanks for supporting this website. Please see our disclosure page for more details.
In the last post, we showed you the 16 unforgettable things to do in Costa Rica. Can you believe we did ALL that in 14 days? Today, we are going to reveal how we spent our two weeks in Costa Rica. This action-packed itinerary will take you through the best of Costa Rica – perfect for those that love all things outdoors!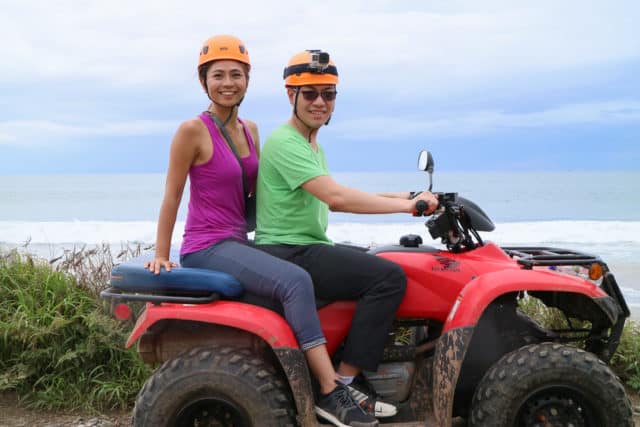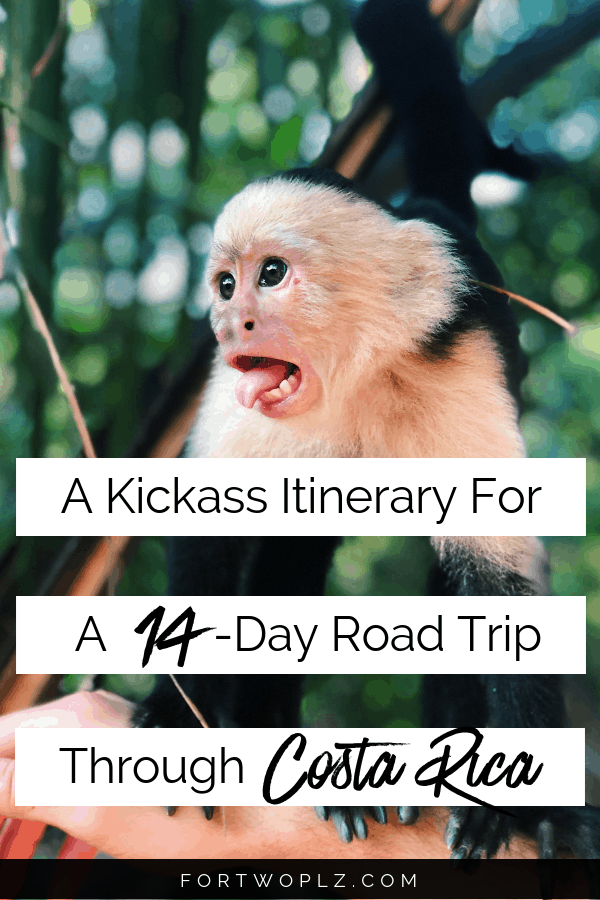 This self-drive itinerary will take you through 5 major areas, from San Jose to Papagayo in 14 days. We followed this exact itinerary when we visited Costa Rica last November. Although most of the activities are not season dependent, we advise you to confirm with the tour operators to be sure the tours will be offered at the time of your visit. Also, we strongly recommend reserving a 4×4 car beforehand. 
How To Spend Two Weeks In Costa Rica
Day 1: Arrive in San Jose
Afternoon: It's only the first day, let's take it easy! After passing through customs and immigration at SJO airport, head over to the Kolbi service desk and buy a prepaid SIM card. For 2 weeks, you can get 2GB for only USD$20.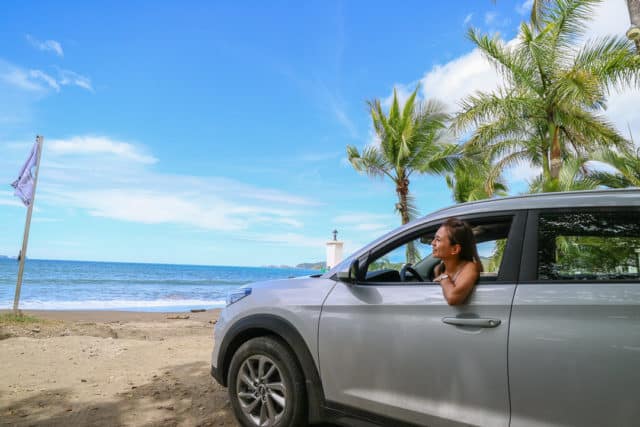 Then, pick up your rental car. Most car rental companies have staff waiting at the exit to assist you. Simply look for the cardboard signs. If you're lost, ask someone. Most people speak English and are very friendly. For car rental, we recommend Adobe Rent a Car. Their service is exceptional and most importantly, they are transparent in their quote! You can read more in details in this post.
Next, check into your hotel in San Jose.
Evening: For dinner, consider dining at Grano De Oro. Housed in a restored Victorian mansion, this elegant restaurant offers French Mediterranean-inspired menu alongside local influences. Everything is beautifully presented!
[irp posts="7763″ name="Luxury Hotel Near SJO Airport That Won't Break The Bank"]

Day 2: Ride the Rapids in Rio Pacuare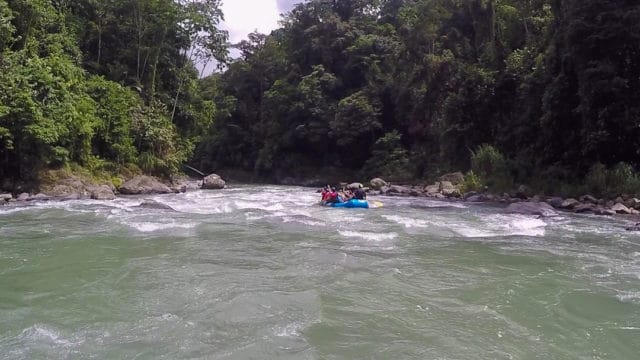 Morning: Wake up early and experience the rush of Central America's best rapids on the Pacuare River! It's one of the best day trips from San Jose. A full-day whitewater rafting adventure will take you through Costa Rica's unspoiled landscape while rafting your way through 52 exciting rapids. It will be an unforgettable journey. To fully immerse in the wilderness, a multi-day rafting trip is also possible!
Exploradores and Rio Tropicales both offer whitewater rafting tours, with transportation included.
Evening: Enjoy traditional Costa Rican food at La Posada de Las Brujas. The patrulla is a must try! All dishes come in humongous portions so control how much you order.

Day 3: Explore Alajuela
Morning: The first thing on the agenda is La Paz Waterfall Gardens. At this eco-park, you will encounter more than 100 species of animals (including hummingbirds, toucans, and sloths) and 5 picturesque waterfalls!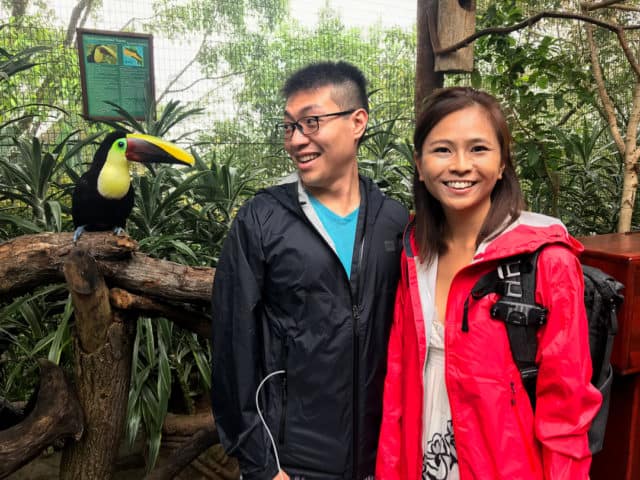 Note: Ideally, you'll want to visit Poas Volcano National Park the first thing in the morning. Poas is one of the most active volcanoes in Costa Rica and is known for its massive crater containing a turquoise blue lake. However, due to the recent eruptions in April 2017, the park remains closed to the public. We were so bummed this happened. If you're lucky enough to visit after it reopens, the best advice is to arrive there at 8 am because beginning at 9 AM, clouds will settle in and obscure the view of the volcano's crater. Don't forget to send us a photo!! 
Afternoon: Not too far away is the Doka Estate. The famous coffee plantation offers guided tour to walk you through all the steps in the coffee production process. At the end of the tour, you'll also get a chance to sample coffee and try chocolate covered coffee beans. What a unique way to experience Costa Rica!
Evening: Stop by Jalapenos Central for some authentic Mexican food.
[irp posts="7864″ name="The Adventurer's Guide: 16 Unforgettable Things To Do In Costa Rica"]

Day 4: Drive to Arenal Volcano
Morning: Leave San Jose. Head towards Arenal Volcano National Park. The drive takes approximately 3.5 hours.
Afternoon: Drive 5.5 km outside La Fortuna town and take a dip at La Fortuna Waterfall.
Warning: To get to the waterfall, you need to hike down a 500-meter trail. It is well maintained but steep. It can be strenuous on your way up.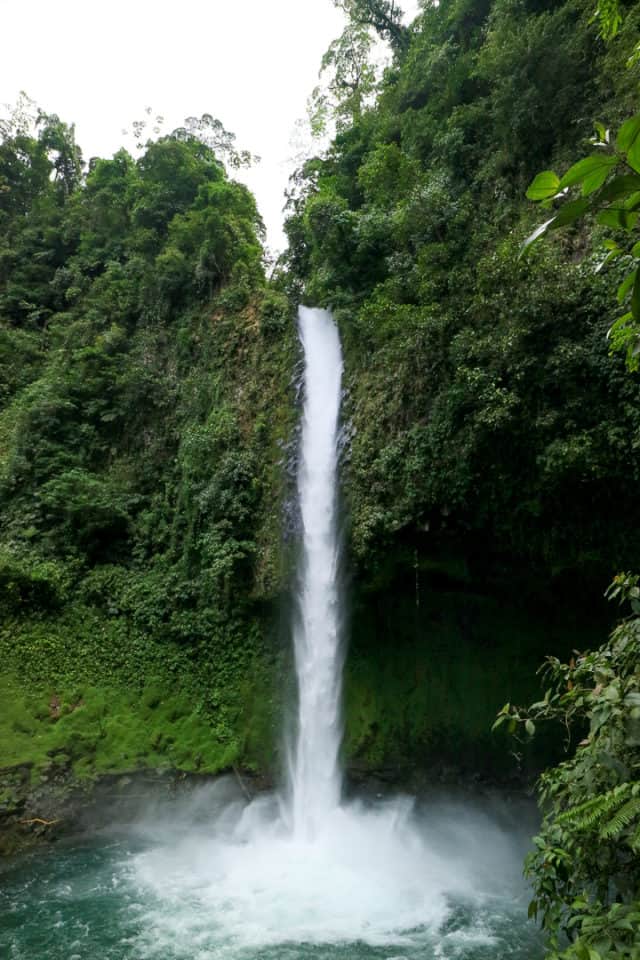 Join a guided nature history walk at Mistico Arenal Hanging Bridges Park. This 2.5-hour tour will take you through a private rainforest reserve overlooking the Arenal Volcano. The best part of having a naturalist guide is that s/he will point out the animals living in the canopy and the forest floor!
Pro tip: an advance reservation is needed if you're interested in the guided tour. The last tour starts at 2pm.
Check into your hotel in Arenal. We recommend The Springs for exclusive views of the Arenal volcano and access to hot springs!
Evening: Have dinner at Tierra Mia in the town of La Fortuna. This mom and pop restaurant serves delicious Costa Rican cuisine.

[bctt tweet="First time in Costa Rica? Learn how to cram 16 activities in 2 weeks!" username="fortwoplz"]
Day 5: Experience the Best of Arenal
Morning: Wake up naturally and enjoy a slow morning. Soak in natural hot springs. If you stay at The Springs, you can go pool hopping as there are as many as 28 freeform, landscaped spring-fed pools throughout the property!!
Afternoon: Why not challenge yourself by rappelling down beautiful waterfalls? Don't worry if it is your first time. We joined Pure Trek for a half day adventure and we had a blast even though we had never done it before!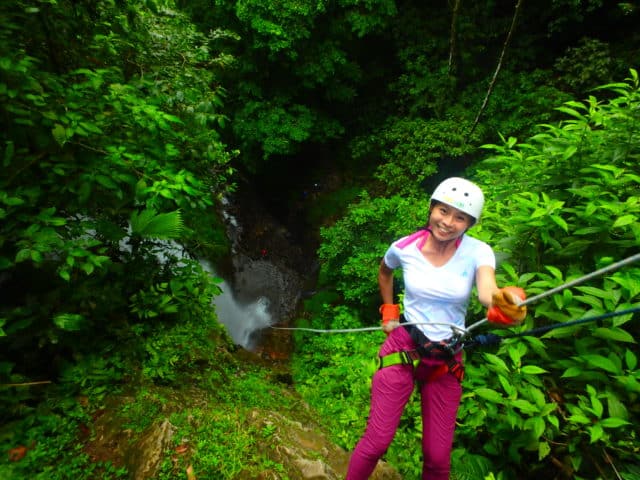 Evening: Dinner at Las Ventanas. This fine-dining restaurant features fusion cuisine with a Tico twist. Their pork belly confit was our favourite! Advance reservation needed.
[irp posts="7819″ name="Costa Rica Honeymoon: Most Romantic Hotel In La Fortuna, Arenal"]

Day 6: Get Closer to Nature
Morning: A safari float is a fantastic way to see wildlife in a natural setting. Jacamar offers a tour that takes you down Rio Frio in the Caño Negro Wildlife Reserve. Howler monkeys, Jesus Christ lizards, caimans, iguanas, toucans, kingfishers are just a few animals you will see along the way. Make sure to bring your camera, rain jacket, and binoculars!
Afternoon: Have a hearty Costa Rican meal at El Coloso in La Fortuna town. Patacones and chifrijo are our top picks!
Evening: Night Walk is an absolute must in Arenal. It is the perfect way to spot nocturnal animals. At The Springs, the professional guide will take you explore the rainforest of their own Club Rio. The tour starts at 5:45 pm. Please wear long pants and a good pair of hiking shoes.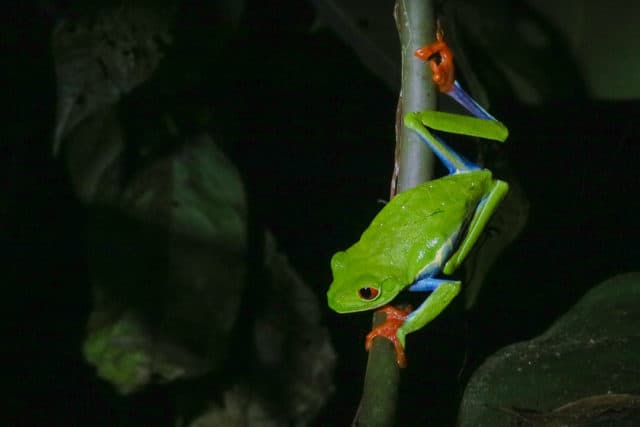 Day 7: Drive to Monteverde
Morning: Depart from Arenal to Monteverde. The whole trip takes about 4 hours. Most roads are well paved, except the last 1/3 of the drive turns into pothole-ridden dirt and gravel roads.
Afternoon: Monteverde has unique climates, brimming with a marvelous diversity of wildlife and plant life. Spend 1~2 hours exploring Monteverde Cloud Forest Biological Reserve. While you're there, don't miss the Hummingbird Gallery. The park closes at 4 pm so make sure to go early.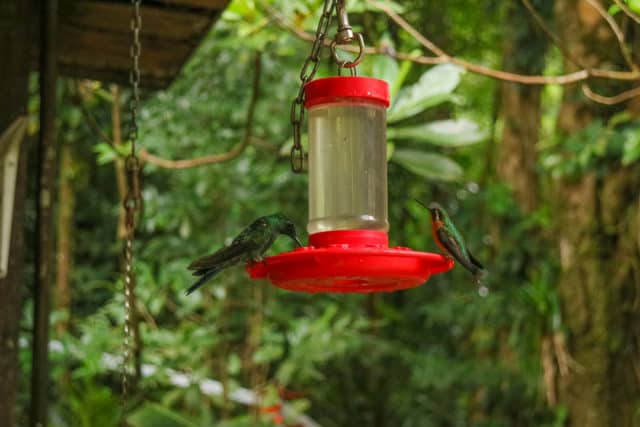 Evening: Check into your hotel in Monteverde. Dinner at Celajes, the best restaurant in the region. Arrive early so that you catch the stunning sunset. Their grilled octopus and pork belly are not to be missed.
[irp posts="7780″ name="Best Monteverde Hotel For Luxury Travelers: Room With A Killer View"]

Day 8: Extreme Adventures in Monteverde
Morning: The most unforgettable thing we've done in Costa Rica is ziplining through the cloud forest. With 100% Aventura, you can experience the longest zipline in Latin America. The Mega Tarzan swing at the end will give you an adrenaline-pumping thrill.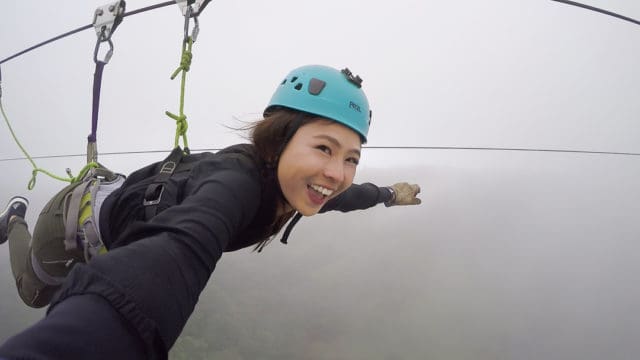 Afternoon: For some extraordinary forest fun, try treetop climbing. Finca Modelo Ecologica has a 40m-tall fiscus tree that is hollow inside. There are 3 different ways to conquer it: climb through inside, outside, or with a rope. Once you're at the top, you will be rewarded with a gorgeous view of the misty cloud forest!
Evening: Go on a night tour and explore the nocturnal biodiversity with a guide! The animals you see in high elevation cloud forest are very different from those in lowland rainforest. Finca Modelo Ecologica provides night tours that start with a night climb through their fiscus tree. Night walk tours are also available at the Monteverde Cloud Forest Biological Reserve at a slightly cheaper price.
[irp posts="10460″ name="5 Travel Tips and Tricks To Visit More Cities On Your Next International Trip Without Spending More"]

Day 9: Drive to Guanacaste
Morning: Leave Monteverde. Slowly make your way to the Guanacaste coast. Stop by a hidden waterfall along the way. Send me a message if you're interested in checking it out.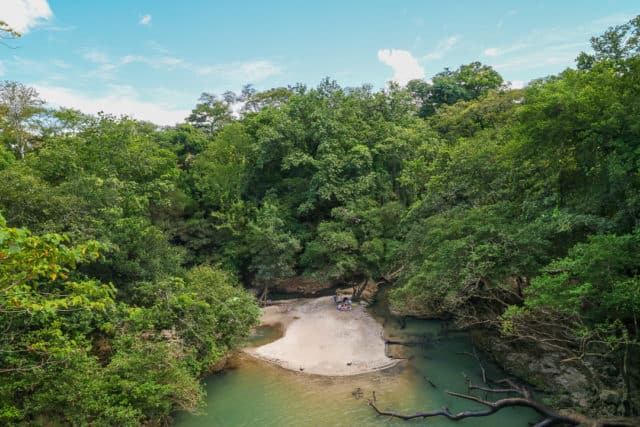 Afternoon: Continue driving to Guanacaste. Check into your hotel in Papagayo. We recommend Casa Chameleon at Las Catalinas. This adults-only hotel is one of the most photo-worthy hotels on the planet! Don't believe me? Just take a look at their infinity pool!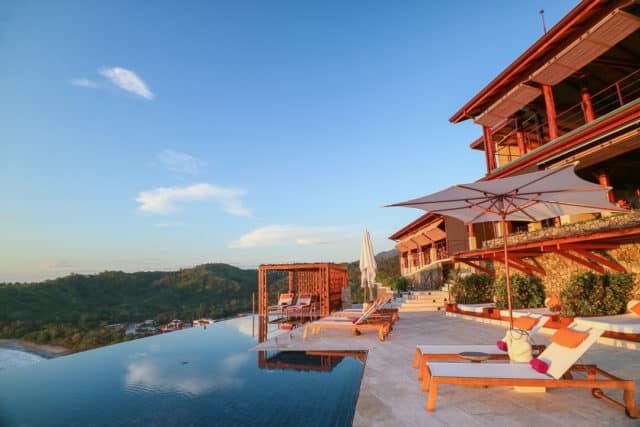 Evening: Romantic dinner at the Sentido Norte. The restaurant serves beautifully prepared dishes made with fresh ingredients from the farm and ocean!

Day 10: Discover Guanacaste's Best Beaches
Morning: Go beach hopping on an ATV! Spend 1~2 hours driving along the coastline and uncover unspoiled and secluded beaches!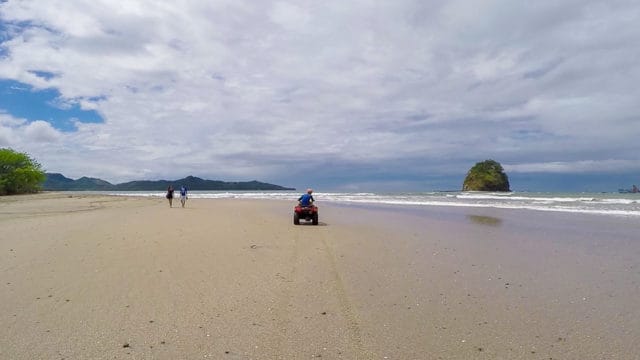 Afternoon: Take a cooking lesson and learn to make some Costa Rican signature dishes. Sentido Norte offers private demonstration classes with the chef. You'll get to enjoy a 3-course meal with recipes to take home!
[irp posts="7840″ name="Casa Chameleon Las Catalinas: Best Costa Rica Adults Only Resort"]

Day 11-12: Explore the Underwater World
Morning: One of the best things to do in Costa Rica is going scuba diving and discovering the fascinating underwater worlds! You don't see coral reefs, but the water is clear and the marine life is abundant and diverse! There are several dive spots depending on your level of experience and skills. One day is simply not enough. Plan to dive for at least 2 days!
We had a lot of fun diving in Playa del Coco. We went with Deep Blue Diving and the dive masters were very professional and friendly.
Evening: Participate in a turtle nesting tour if you visit in between November and May. You will learn a lot about sea turtles and their nesting behaviours from the certified guide. If you're lucky, you might spot this amazing creature!! Apparently, Christmas to New Years is the best time to see them.

Day 13: Free Time
It's do-whatever-you-want day! Relax and do nothing. Go for a massage. Take a sunset cruise. Or explore the nearby towns!

Day 14: Time to Go Home
Time flies. It's now time to say goodbye. Sad face.
Take your last photo. Pack your luggage. Return the rental car and fly back home from LIR airport!
[irp posts="7797″ name="15 Dos and Don'ts When Planning A Trip To Costa Rica"]
---
Can you believe that's two weeks in Costa Rica? There, you have all the insider tips, a list of unforgettable things to do, and a sample 2-week itinerary. What are you still waiting for? All you have to do now is book your flight!
[one_half]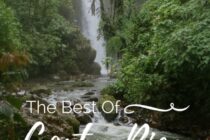 [/one_half]
[one_half]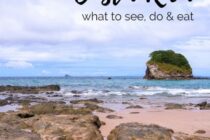 [/one_half]