This site uses affiliate links and we may earn a small commission when you use our links and make a purchase without incurring additional fee yourself. Many thanks for supporting this website. Please see our disclosure page for more details.
After zipping through the air towards Niagara Falls or getting soaked on a jet boat ride, the perfect way to unwind is by tasting the area's signature Icewines and savouring the local farm-to-table fare. A 15-min drive from Niagara Falls will take you to Canada's most renowned wine region, Niagara-on-the-Lake, where you can get a taste of the spectacular wines and exquisite culinary delights. Among the 37 wineries, Peller Estates is considered the best winery in Niagara-on-the-Lake. This estate winery not only has a fine-dining restaurant on site, but also has Niagara's only ice lounge, giving you an unforgettable experience that is incomparable to any other wineries!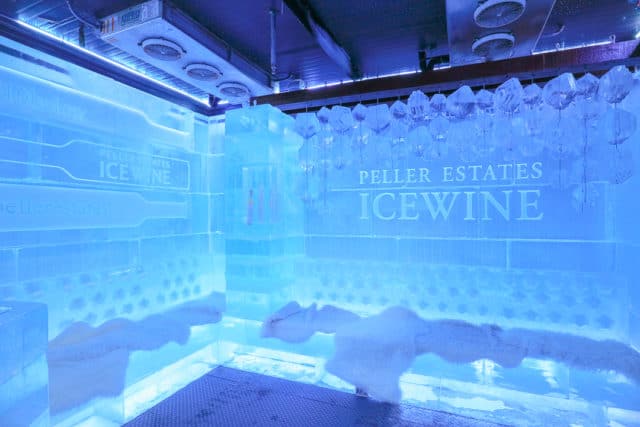 Why is Peller Estates the best winery?
As you set foot on Peller Estates Winery, it is hard not to notice the picturesque Provincial French-style chateau. This gorgeous 5000 sq ft facility took the Peller family 2 years to build. Inside, it houses a stunning tasting center and modern wine shop, an artfully decorated restaurant, a barrel cellar, and an ice lounge. It is a wine lover's dream destination!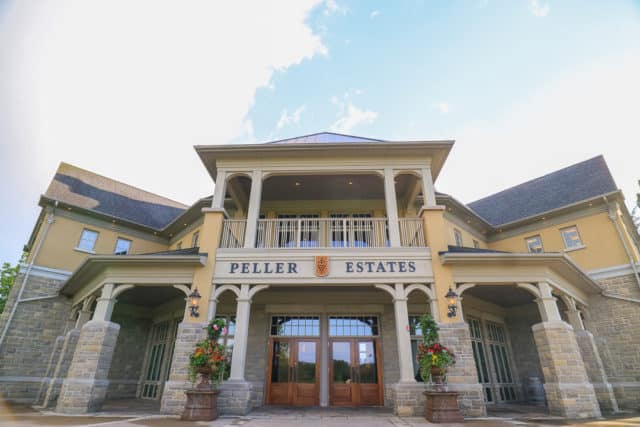 There are many reasons why Peller Estates is considered the best winery at Niagara-on-the-Lake.
First of all, this family-owned and operated winery has consistently produced award-winning wines over the years. From Icewines to Chardonnays and Rieslings, you are sure to find premium-quality wines that rank among the best in the world!
[irp posts="7428″ name="10 Best Ways To Experience Niagara Falls In The Summer"]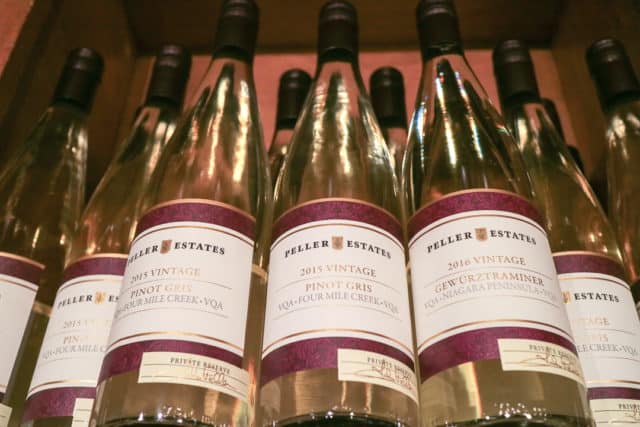 Second, the winery offers a rich variety of wine experiences for you to take part in. You can join the basic wine tour, which gives you a chance to see the vineyard, to learn about the production of the wines, and to have a tasting introduction along with some signature wines. Or, you can sign up for a cheese, chocolate or food pairing experience!
If time permits, I highly recommend visiting their one-of-a-kind 10Below Ice Lounge! You will get to experience Icewine with all five senses!
10Below Icewine Lounge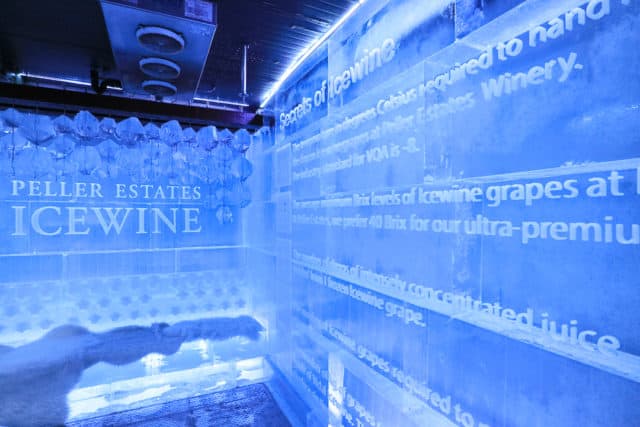 What is Icewine? What is 10Below?
To bring you up to speed, Icewine is an ultra-rich, super sweet dessert wine. To produce a true, authentic Icewine, grapes must be harvested frozen on the vine. Since the temperatures often fluctuate during the day, the grapes are usually picked in the middle of the night to ensure the temperature will stay below -10°C. These grapes are then pressed immediately after while still frozen to create very concentrated and sweet wine.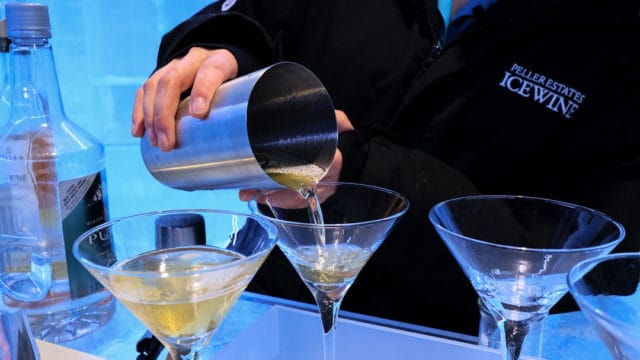 The 10Below Icewine Lounge is the best way to experience what -10°C feels like.
Before entering the igloo-like lounge, you gotta dress for the cold. A parka and a pair of gloves will be given to you to keep your body warm.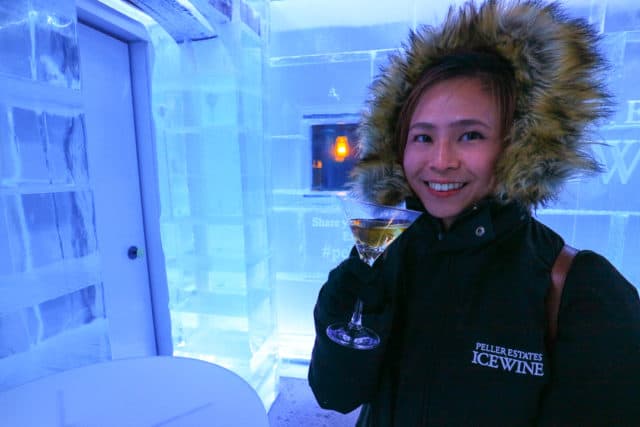 Stepping into the ice lounge is like entering a world of ice, where everything you see and touch is constructed of crystal clear ice. The walls, furniture, chandelier, bar counter….everything!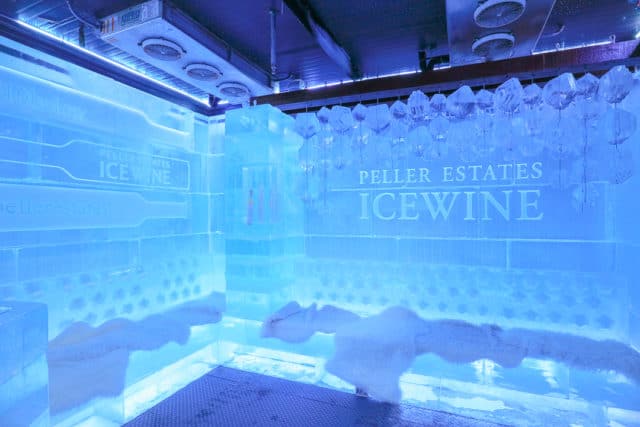 Being surrounded by ice also means it is spine chilling cold. Your face will feel a little numb. Your fingers will tingle. Luckily, the staff will pour you samples of their signature Icewines to help you stay warm!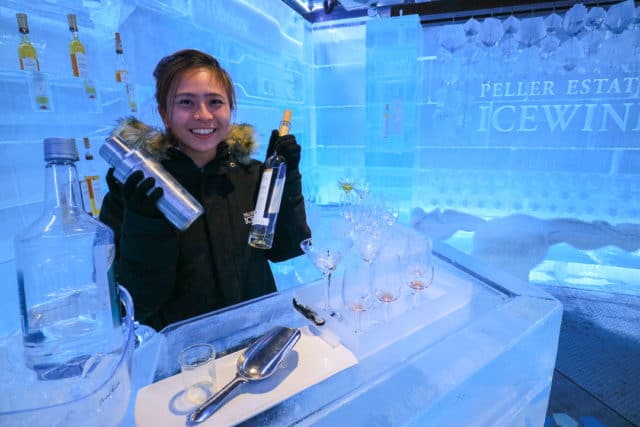 If Icewines aren't strong enough, the Icewine Martini will guarantee to warm you from your toes on up!
Pro tip: To access the ice lounge, you must sign up for the Greatest Winery Tour or the Ultimate 10Below Experience.
[irp posts="7397″ name="The Top Niagara Wine Tasting Tour To Unlock Your Senses"]
The Winery Restaurant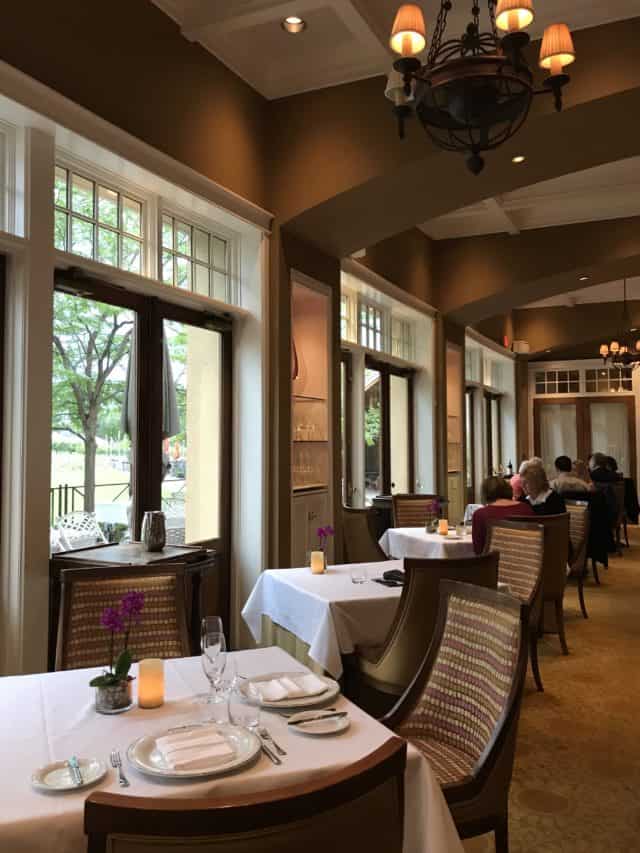 Dining at the Peller Estates Winery Restaurant is a must! Awarded the highest Zagat rating 'Extraordinary', the restaurant on-site is one of the finest in the area.
With sweeping views of the vineyard, the restaurant celebrates local ingredients, showcasing exquisite regional dishes that pair beautifully with the winery's award-winning wines.
From appetizer to dessert, chef Jason Parson's creativity will delight your taste buds and take you on a Niagara-inspired culinary journey!
You have a choice of ordering the signature tasting menu, which includes a five- or seven-course extravaganza of the chef's finest dishes. If you don't have a big appetite, you can also order a la carte. In that case, we recommend the Icewine chicken liver parfait ($18), lobster linguine ($40), and sous vide Ontario venison ($50)!
Pro tip: Reservation is highly encouraged to prevent disappointment.
Get The Complete NOTL Winery List
Sign up below & we'll send you a list of all wineries in Niagara-on-the-Lake PLUS a map!
---
With fine wines and delicious food, Peller Estates is no doubt the best winery at Niagara-on-the-Lake. It promises an extraordinary experience that you will remember for many years to come! Make sure to add this to your list of things to do in Niagara Falls!
About Peller Estates Winery & Restaurant
Website: http://www.peller.com/
Address: 290 John Street East, Niagara-on-the-Lake, ON
Like it? Pin it!