This site uses affiliate links and we may earn a small commission when you use our links and make a purchase without incurring additional fee yourself. Many thanks for supporting this website. Please see our disclosure page for more details.
As the UP Express slowly made its way to Union Station, I felt a ping of excitement when Air Canada Centre, CN Tower and high-rise buildings appeared right outside the window. I've been told that Toronto is an utterly beautiful city, with outstanding architecture, diverse cultures, marvelous landscape and joie de vivre unmatched anywhere else in the country. The statement proved itself true as soon as I stepped outside the train station, jaw dropped admiring tall skyscrapers surrounding the busy central area reached high into the sky without limit. During our trip, we continued to find many great places in downtown core that would make perfect backdrops for photography. In this post, I am presenting to you places to visit in Toronto (besides the iconic CN Tower) for photo shoots!
01| Nathan Phillips Square
Located right in front of City Hall, this vibrant urban plaza is one of the most celebrated attractions in Toronto. At Nathan Phillips Square, you will get a good view of the big "Toronto" sign, New City Hall, Old City Hall, freedom arches and reflecting pool (which transforms into a skating rink in the winter). Seriously, what could be a better photoshoot location than the bold, spectacular, multi-coloured "Toronto" sign? To avoid the crowd, hit up the place early in the morning. Or visit late at night when LED-illuminated sign transitions between various colour combinations, making for countless photo opportunities!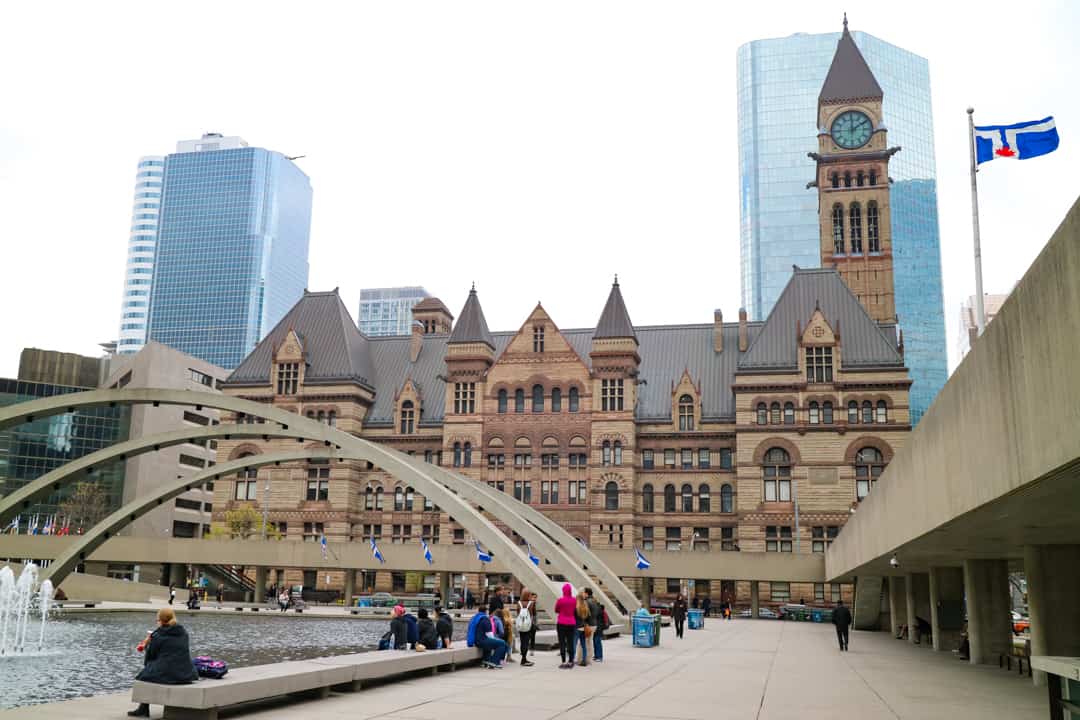 02| Osgoode Hall
Built in the 1800s, Osgoode Hall is a historic building nestled right besides the Nathan Phillips Square. Most people known it for being the home to important legal institutions; however, it is an architectural gem featuring stately Georgian Palladian and Neoclassical style. Everyone visiting the building must go through airport-like security. Once you're in, you're free to roam around and explore. Pro tip: don't miss out on the library on the upper floor, which looks like a set from the Harry Potter movies!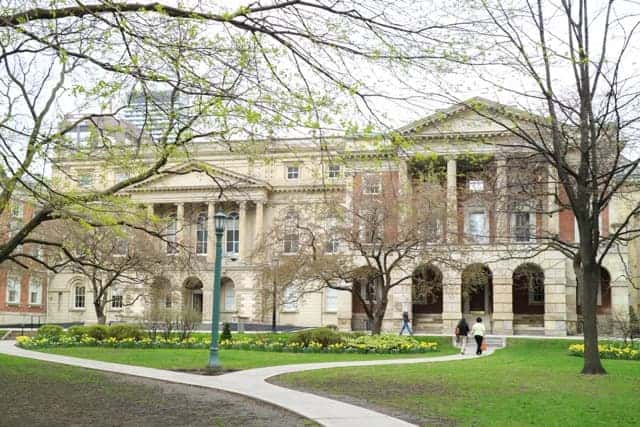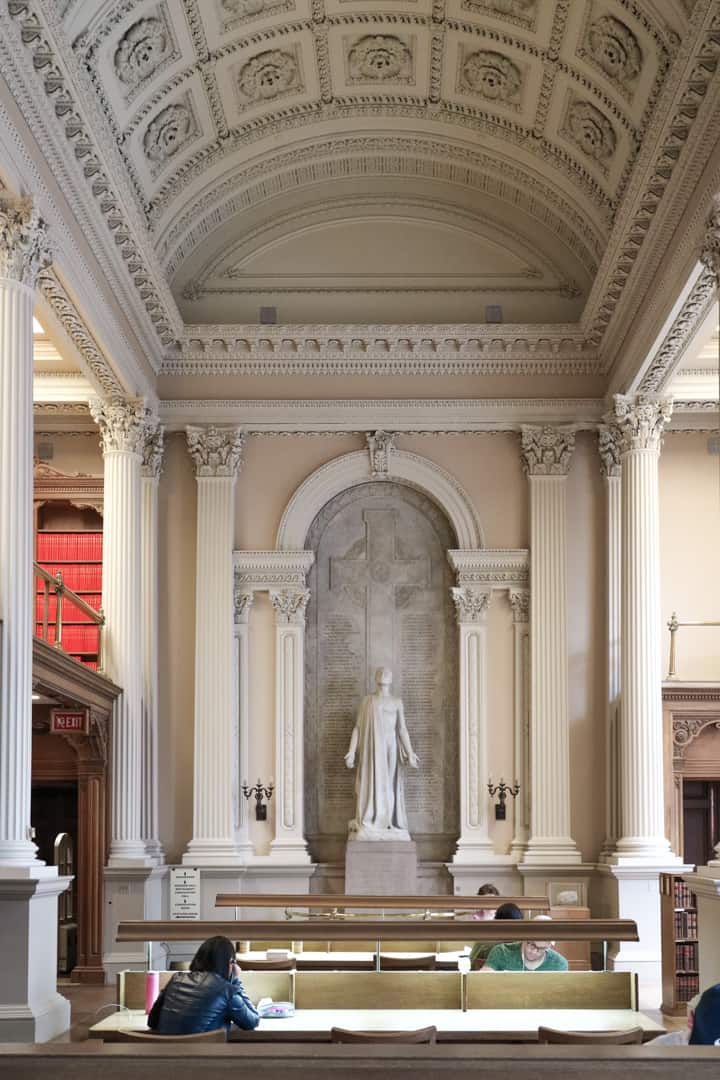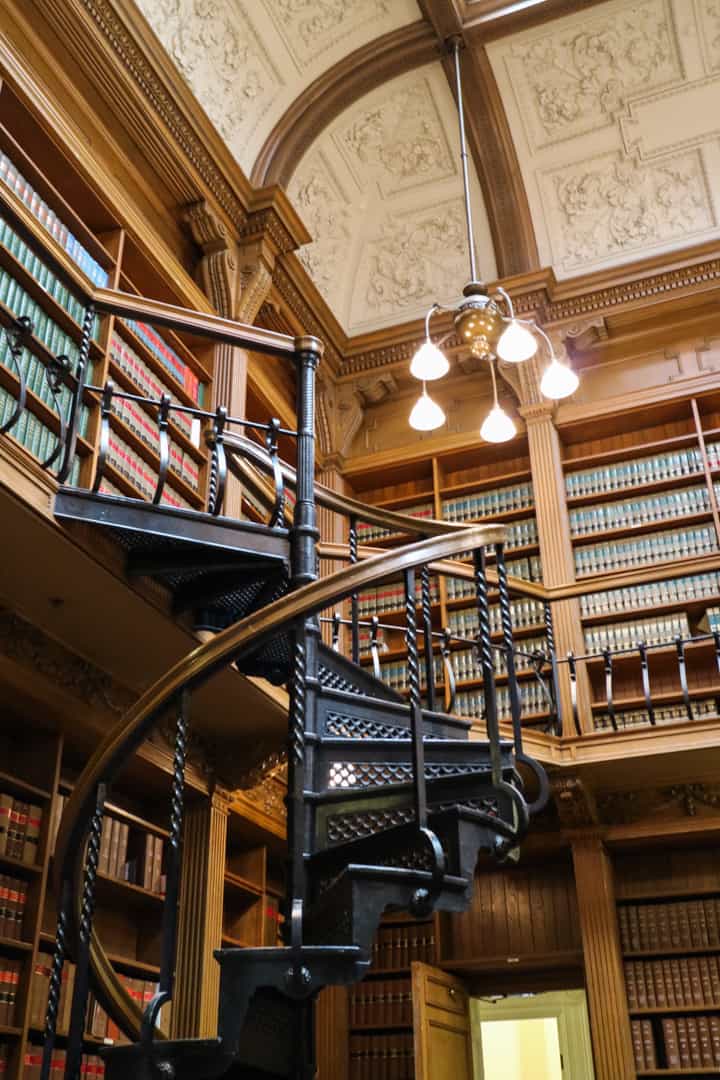 03| Habourfront
Just steps away from downtown core, Harbourfront provides a splendid view of Lake Ontario and the CN Tower! On warm summer days, visitors and residents flock to the area to take a leisurely stroll, relax by the water's edge, and escape from the busy city life.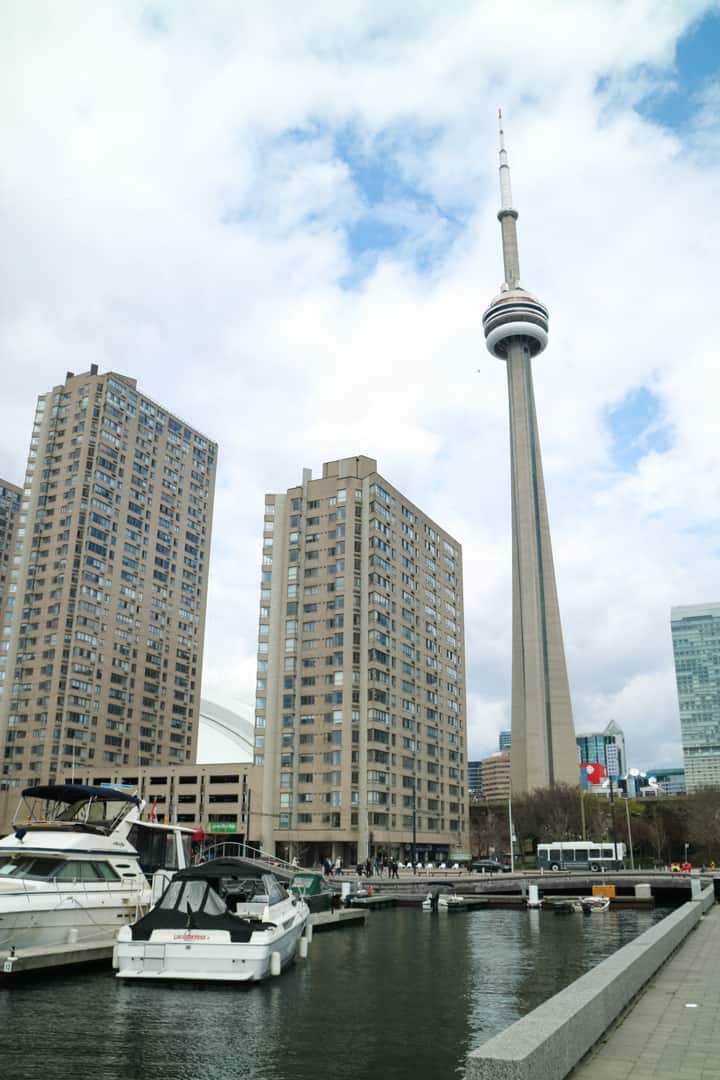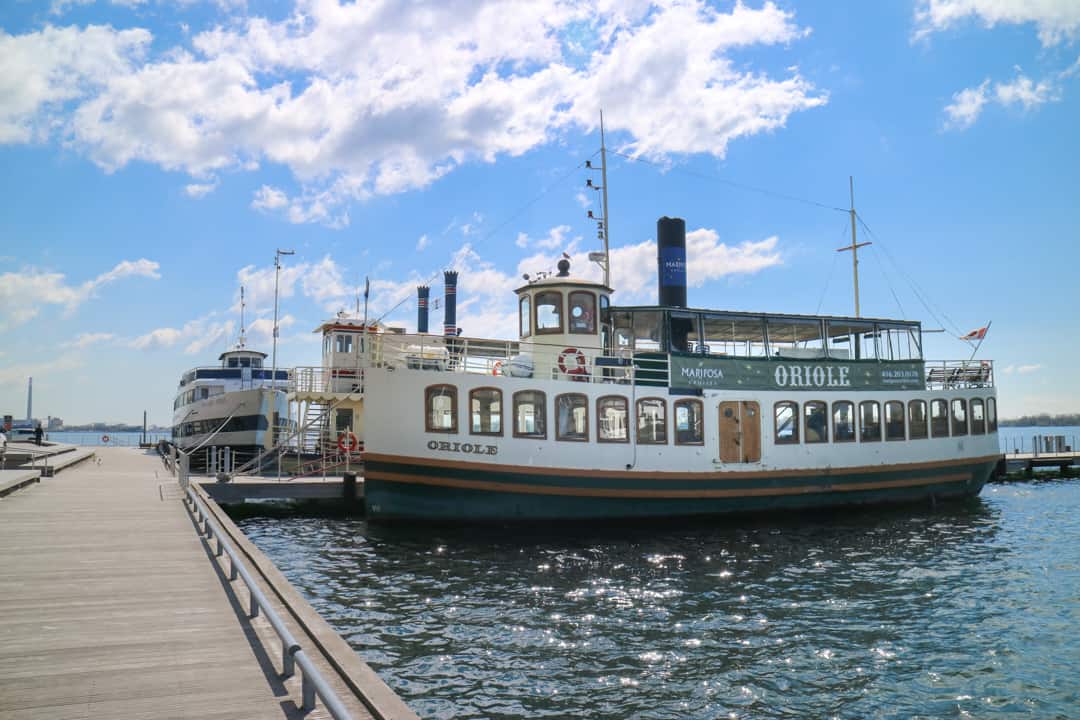 04| Simcoe WaveDeck
If you take a walk around the Harbourfront neighbourhood, you will come across this unique wooden wavedeck, located just west of Simcoe Street. Its whimsical and dynamic design gives it an artistic look. The 30-meter-long backless bench is also a fantastic public space for people of all ages to enjoy the harbour views, eat lunch and hang out. Do you know that those impressive curves soar as high as 2.6 metres above the lake?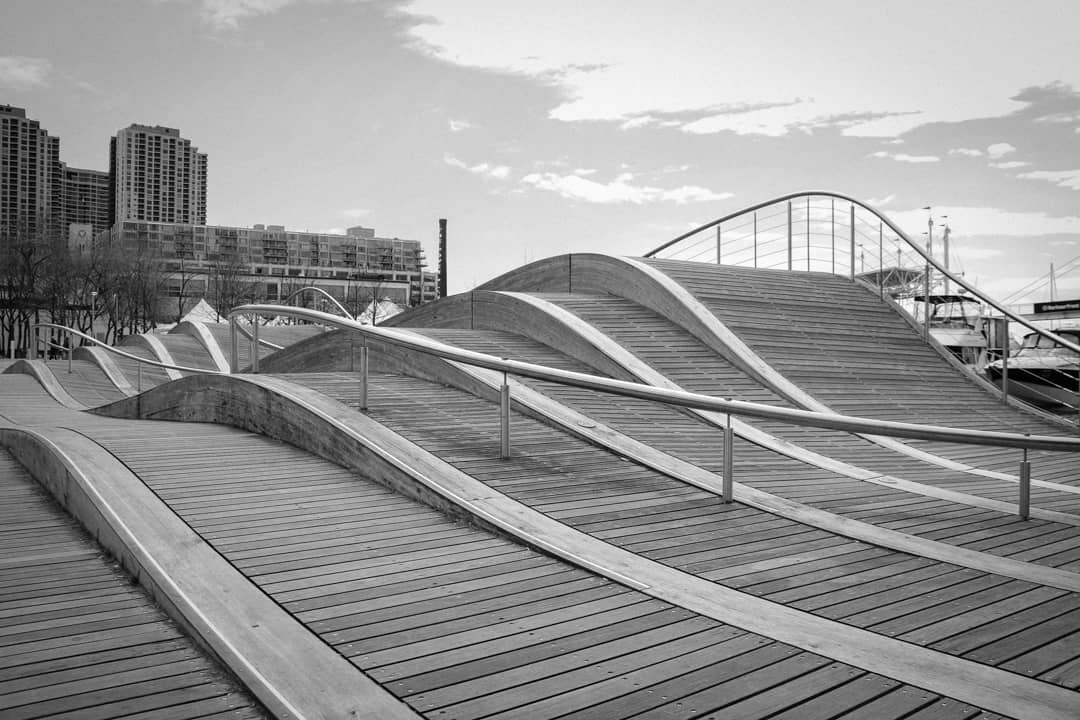 05| Canoe Landing Park
Also in the Harbourfront neighbourhood, Canoe Landing Park is a privately funded urban park featuring a variety of sculptures. Besides the signature oversized red canoe overlooking Gardiner Expressway in the south, my favourite is the display of large, colorful fishing bobbers denoting a lakefront theme. And hey, it offers a good view of the CN Tower in the background!
06| Sugar Beach
Toronto is no way near the ocean, but there's a urban beach you can hit up! Sugar Beach, located on Queens Quay East across from Redpath Sugar Refinery, overlooks Lake Ontario. Pastel pink umbrellas and white beach chairs not only provide a great photography opportunity, but also give you the chance to relax on the sand and soak in the sun!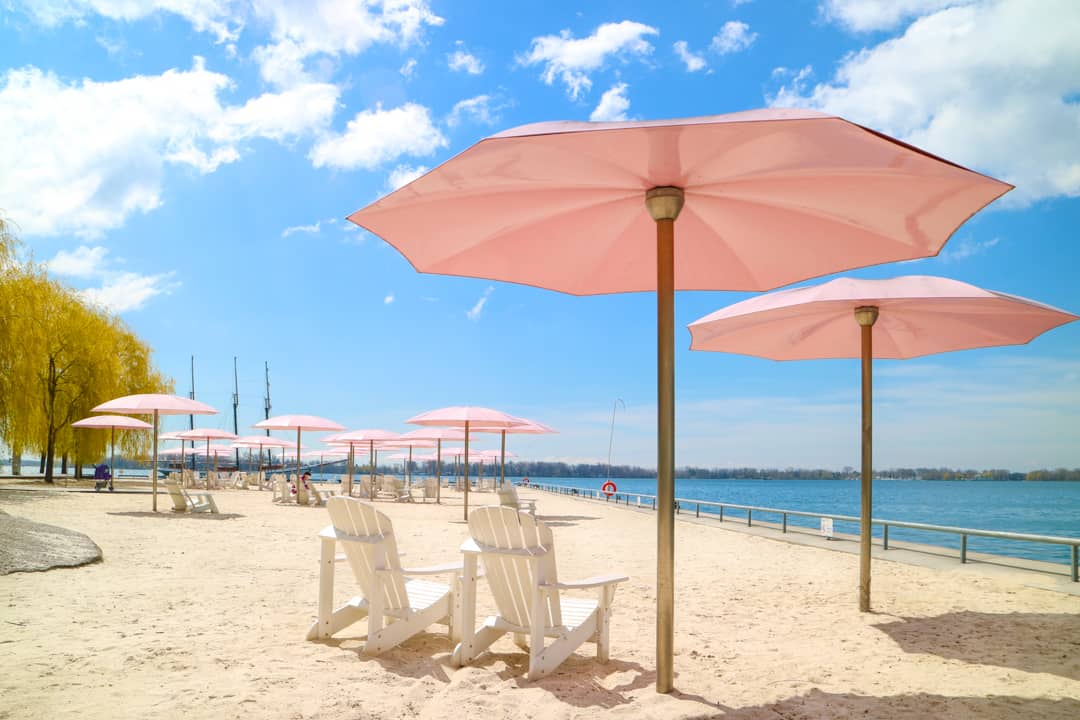 07| Casa Loma
Perched atop a hill in the north end, Casa Loma is a medieval castle documenting the legacy of Sir Henry Pellatt. The elegance and splendor of this majestic landmark has made it an attractive filming location for movies and television. Do you know that Chicago, Cocktail and X-Men were filmed there? Even if you're not a Hollywood film fan, you will be amazed by this Gothic-style mansion, with its beautifully decorated suites, soaring ceilings, rich wood carvings and sumptuous marble.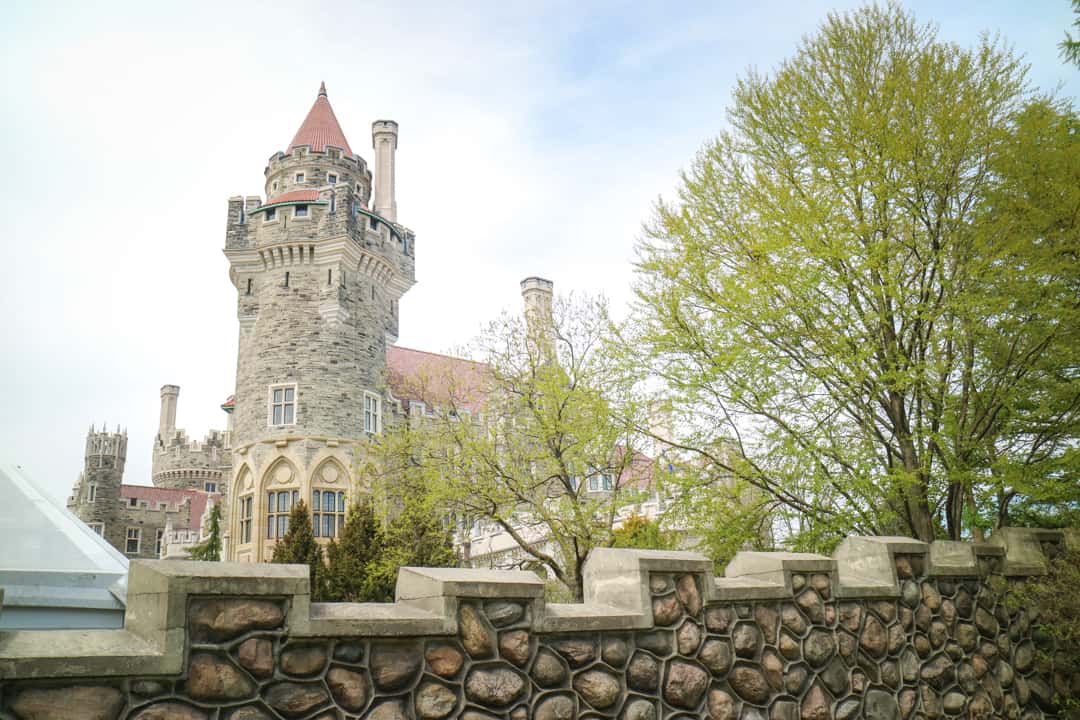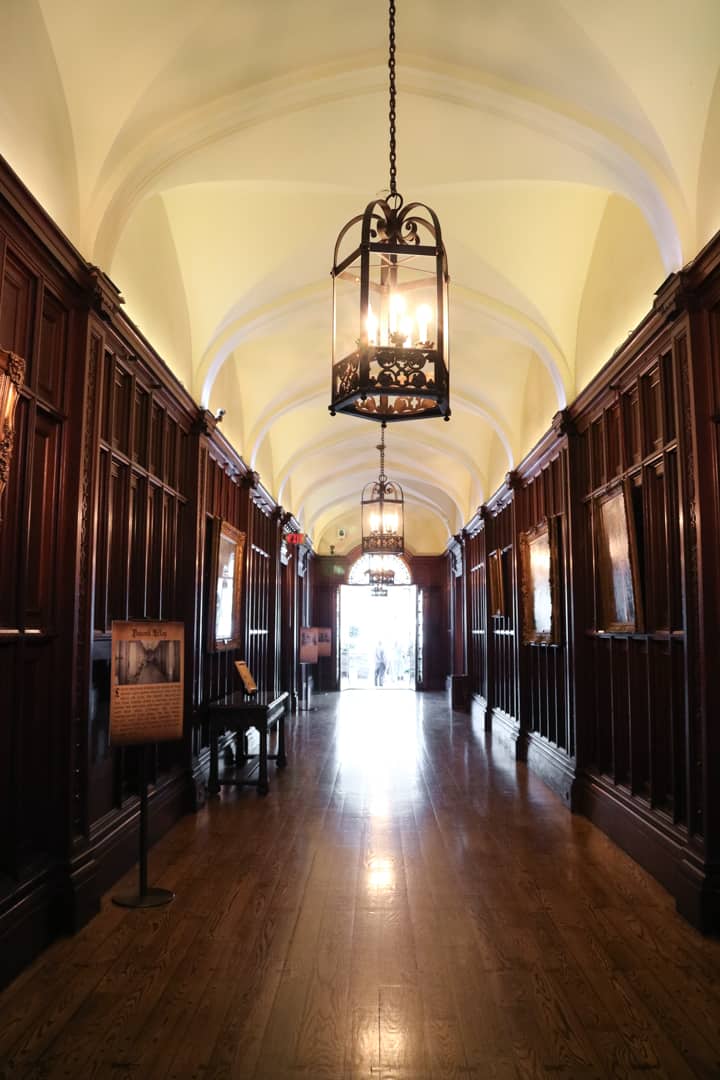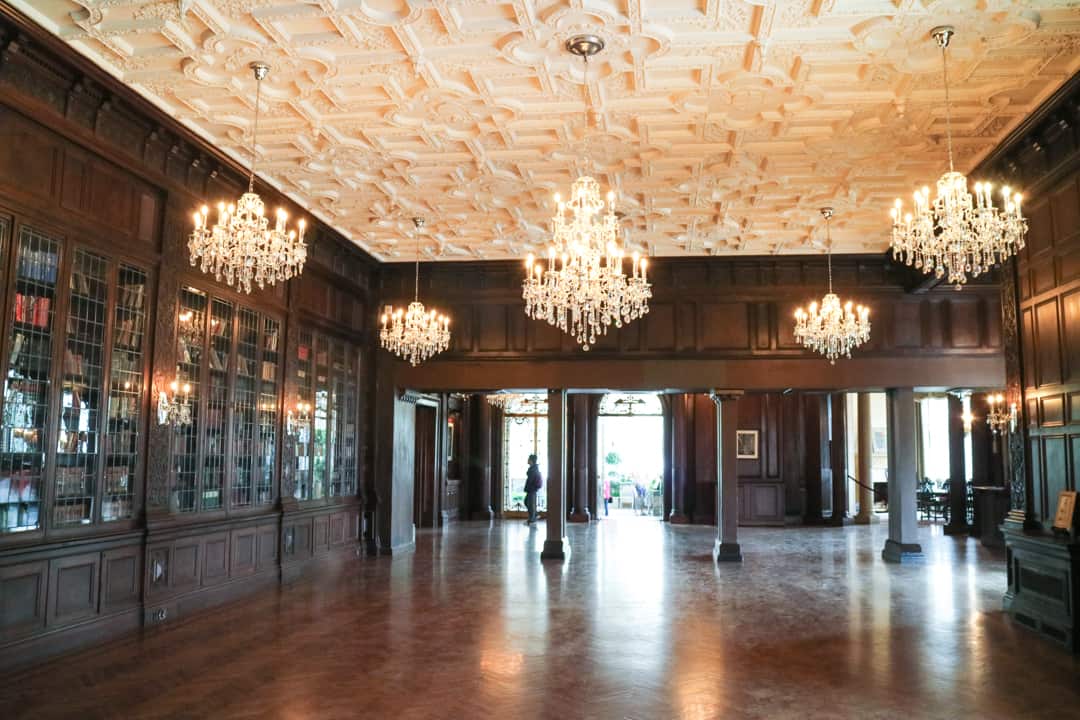 08| Graffiti Alley
Graffiti Alley (aka Rush Lane) is the renowned destination if you're on the hunt for unique murals and street art. Running almost kilometer long, this alleyway, just west of Spadina Ave and Queen Street West, provides artists with a blank canvas. As you walk around, you will find artists from all over the world make their mark on the streets. If you're lucky, you might even spot an artist working on his/her masterpiece! Yes, this is where Rick Mercer films his weekly rant. And yes, street art here is 100% legal!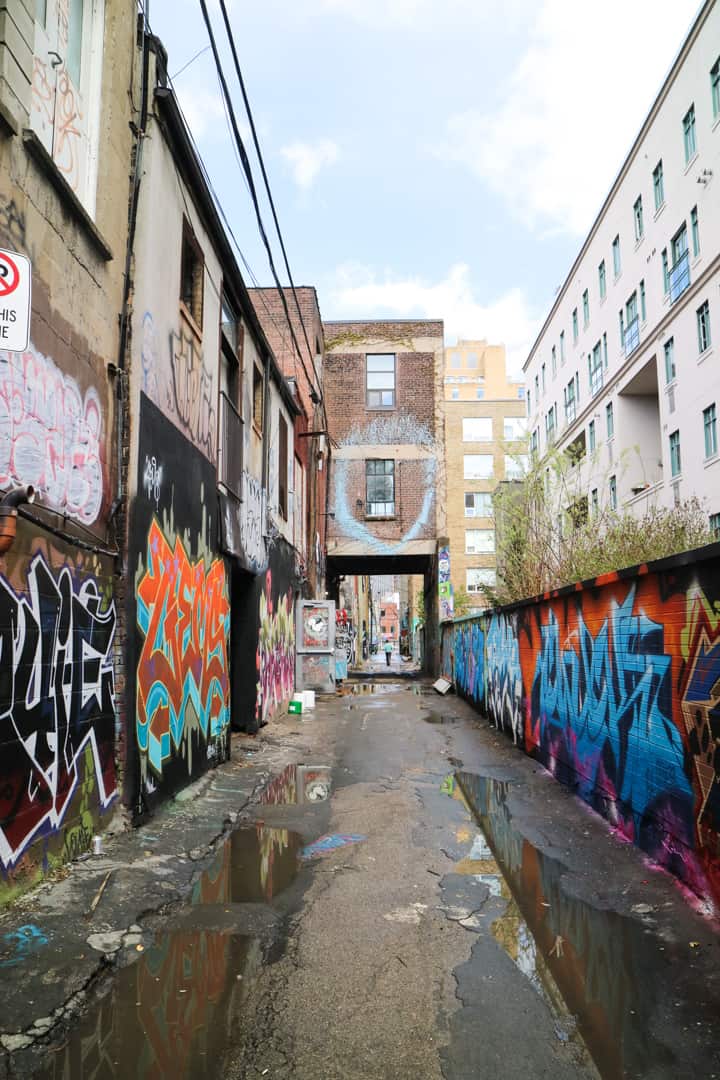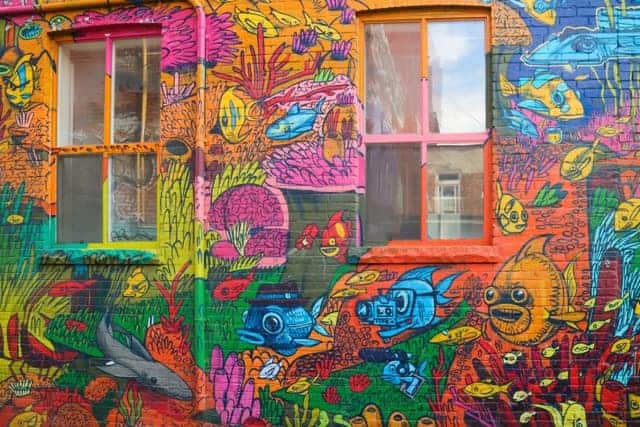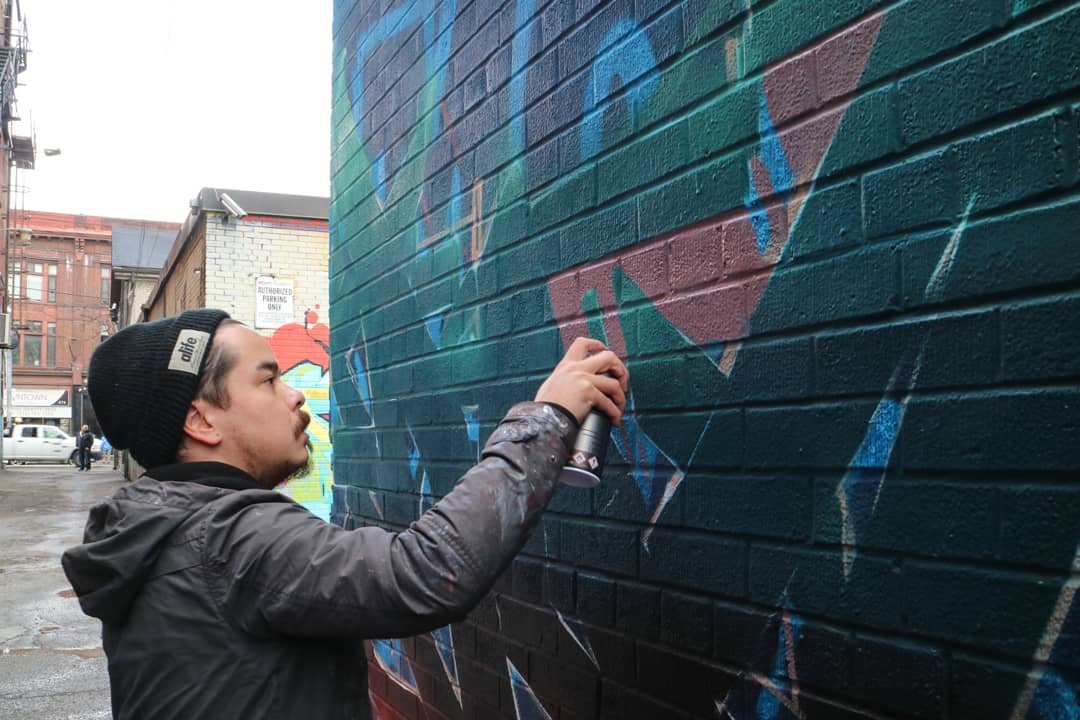 09| Gooderham Building
Equivalent of New York City's Flatiron Building, Toronto's Gooderham Building has that same iconic wedge-like shape. Situated in the St. Lawrence Market District, this 5-storey building exhibits characteristic of Romanesque and Gothic Revival designs through the use of red brick walls, steeply pitched copper roof and decorative frieze.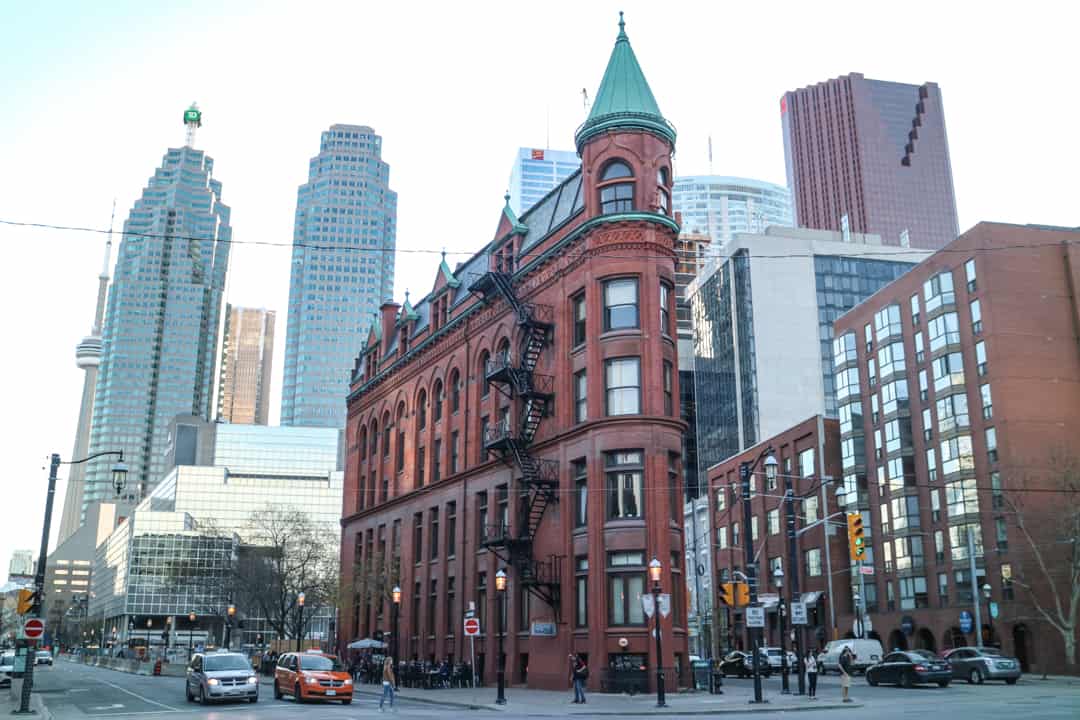 10| Leslieville
Known as Toronto's hippest place to dine, drink, shop and live, this east end neighbourhood is no doubt a haven for talented local artisans and indie shops. Despite booming with trendy eateries, Leslieville is governed by cozy houses and tree-lined streets, making it seem surprisingly serene and peaceful. Moreover, the village has a vibrant vintage scene and is home to many historic buildings. If you happen to have a reservation at Ruby Watchco, don't forget to take some time strolling around this cool neighbourhood!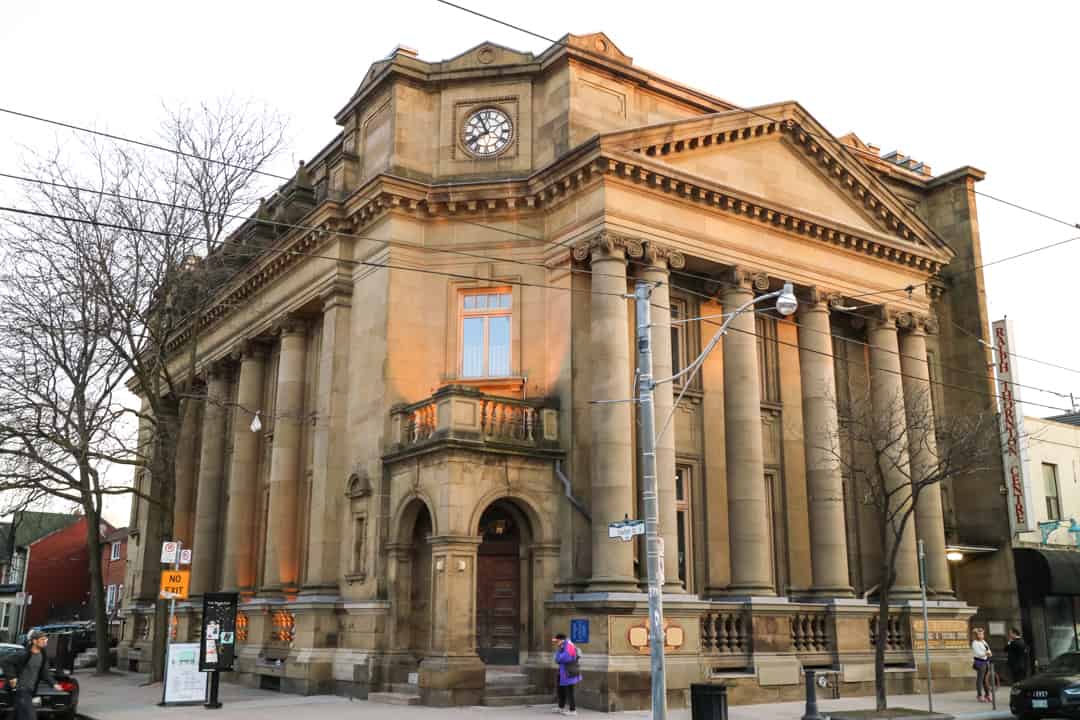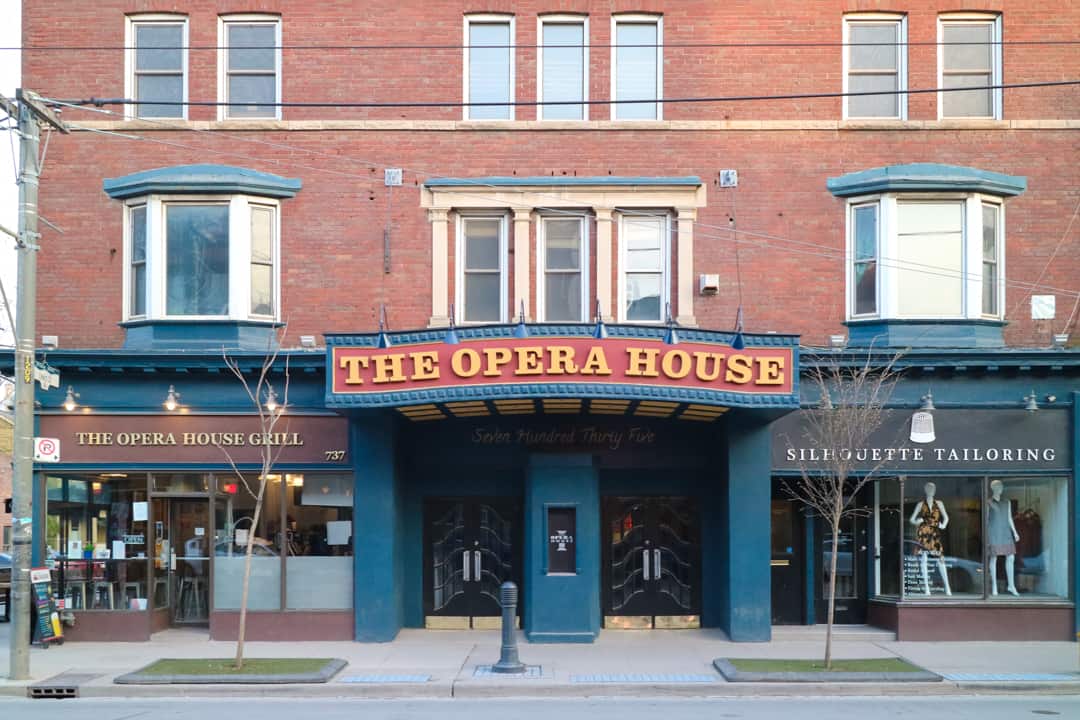 11| University of Toronto
Walking around University of Toronto is like receiving a spa treatment for your eyes. There is no shortage of architecturally stunning buildings on the campus! Even if you have absolutely no idea of their history, those magnificent works of architecture will surely leave you in awe!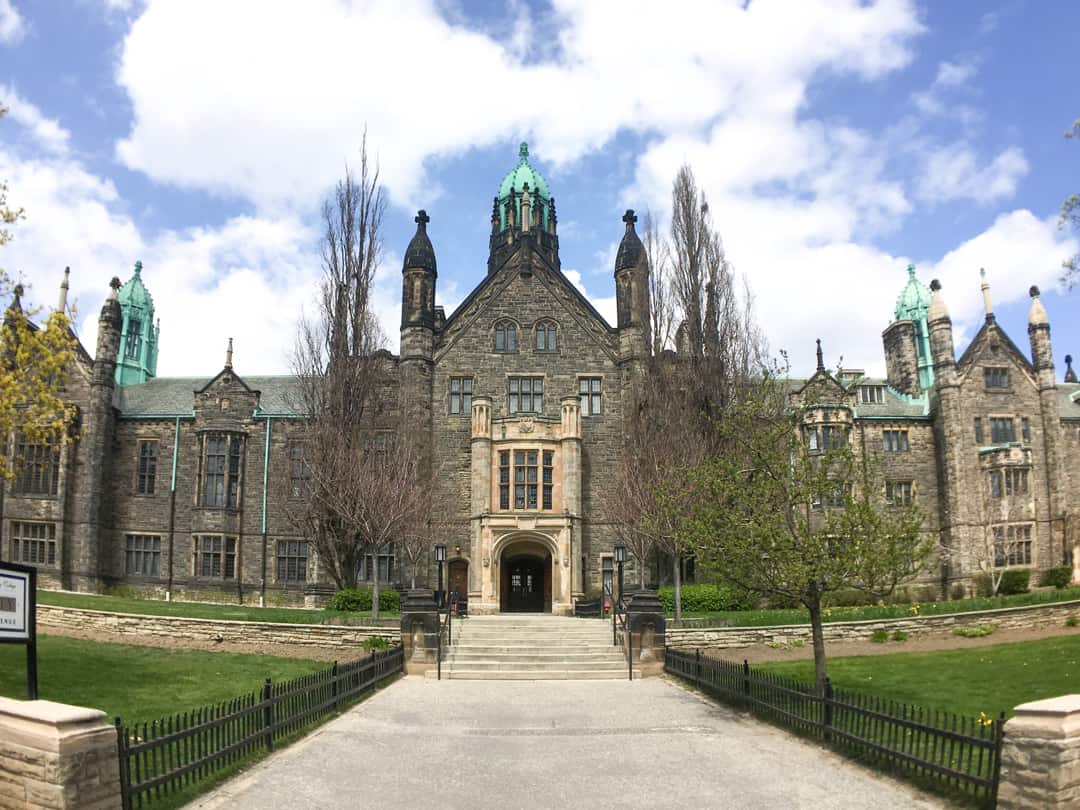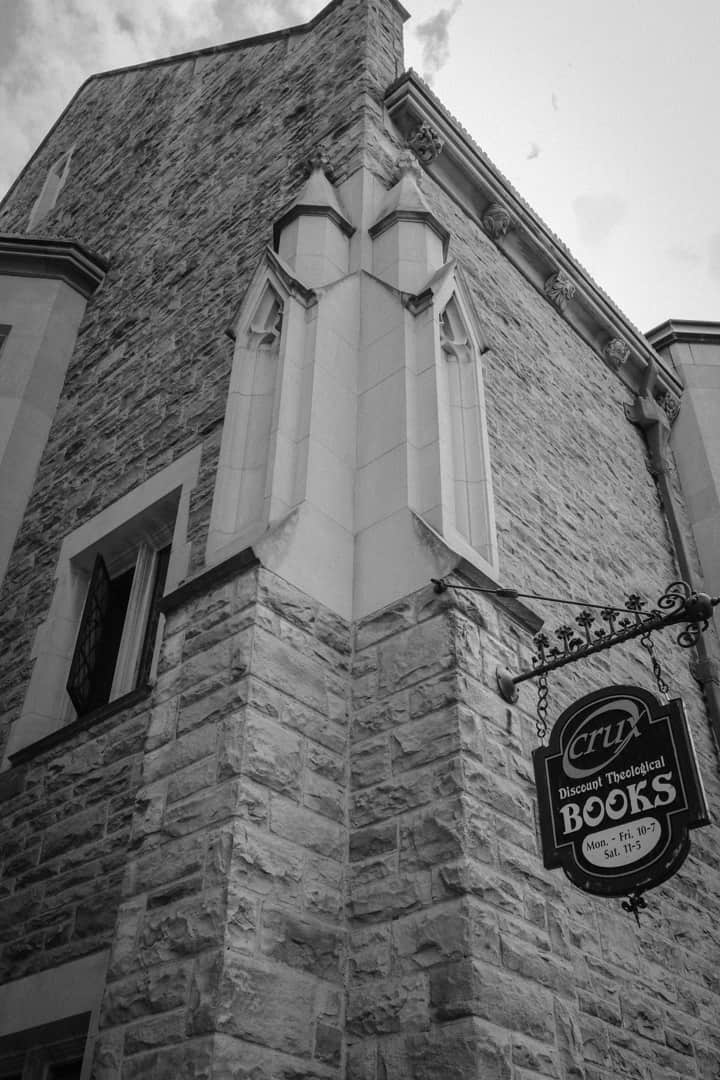 12| Distillery District
For more historical capture, I strongly recommend heading towards the Distillery District. This pedestrian village, with its exquisite Victorian industrial architecture, exudes a rustic vibe that is simply irresistible for many love birds. Adorned with red bricks and cobblestone streets, this is one of the popular destinations for wedding photography!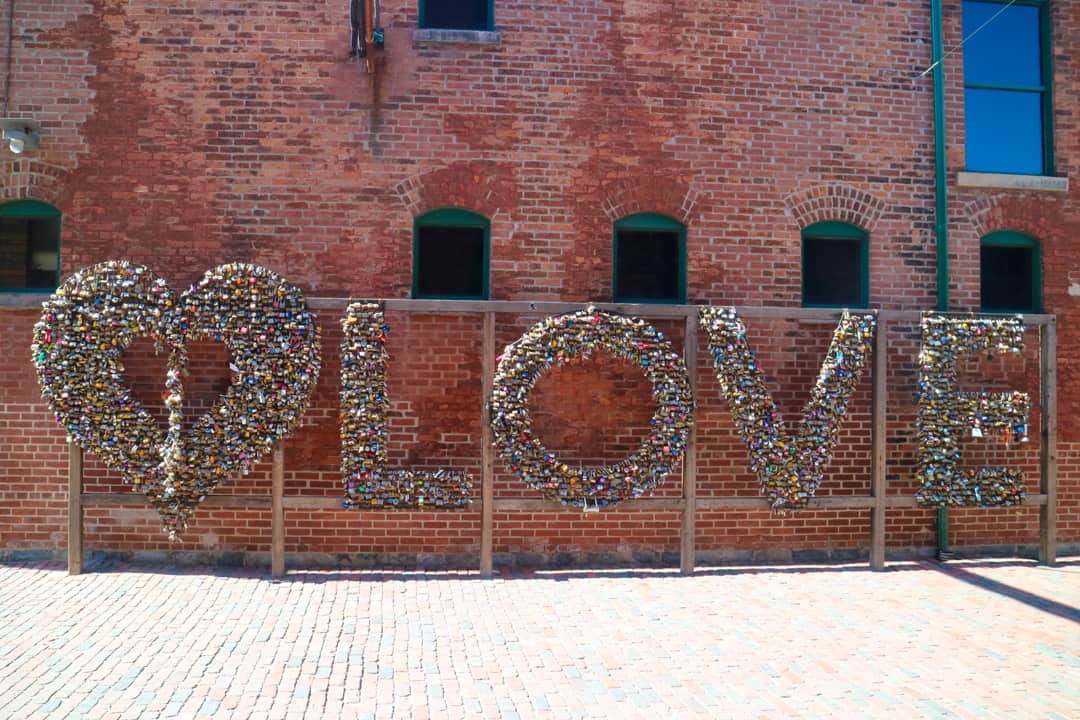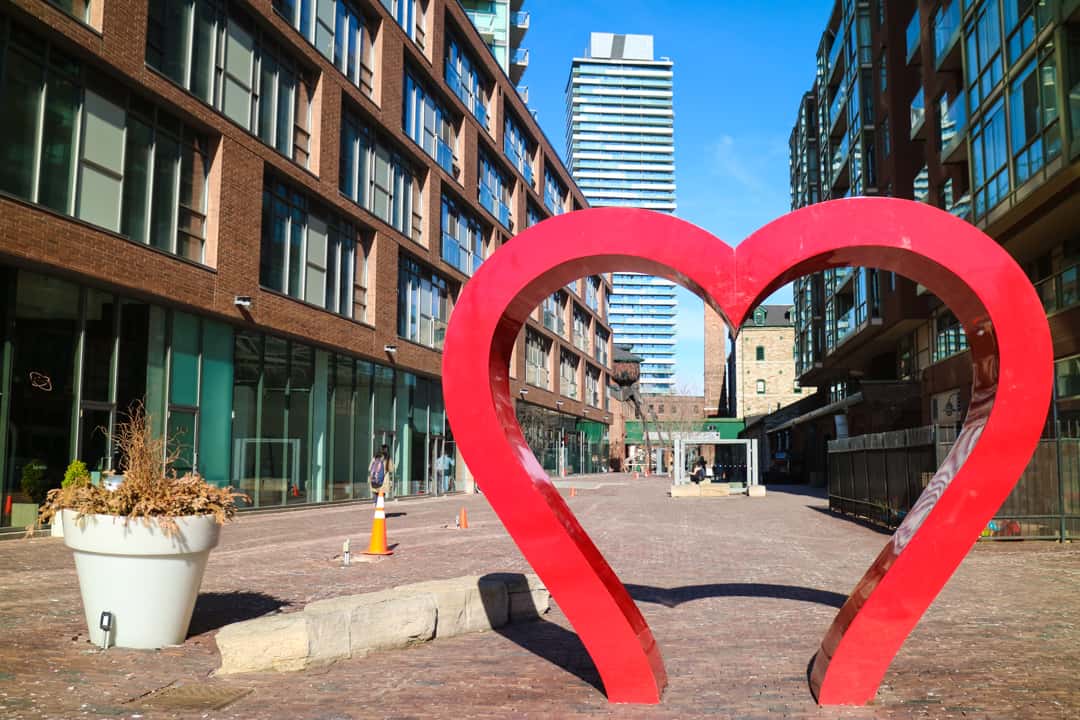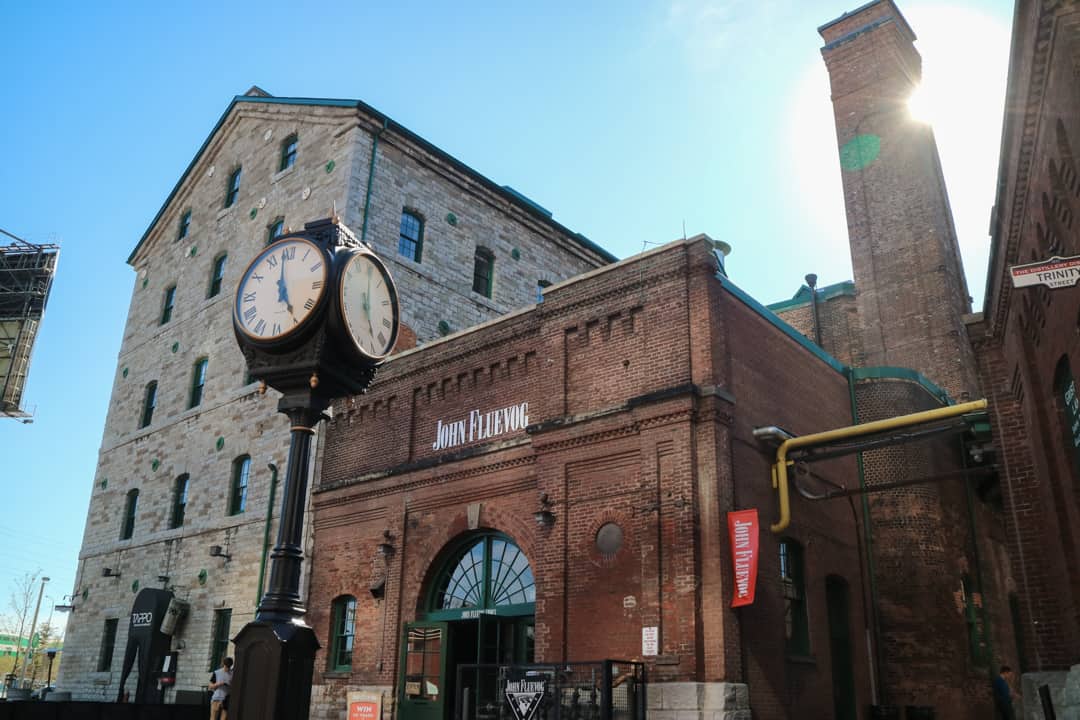 13| Toronto Islands
A short ferry ride from downtown takes you to Toronto Islands, a refreshing escape from the hustle and bustle of the city. Made up of a chain of small islands, Toronto Islands is a serene urban utopia with a beautiful view of Lake Ontario on one side, and the city skyline on the other. Around the islands, you will come across multiple spots for scenic photo shoots, including sand beaches, amusement park, lighthouse and many more! Personally, I think watching sunset at the Centre Island is the most romantic thing to do in Toronto!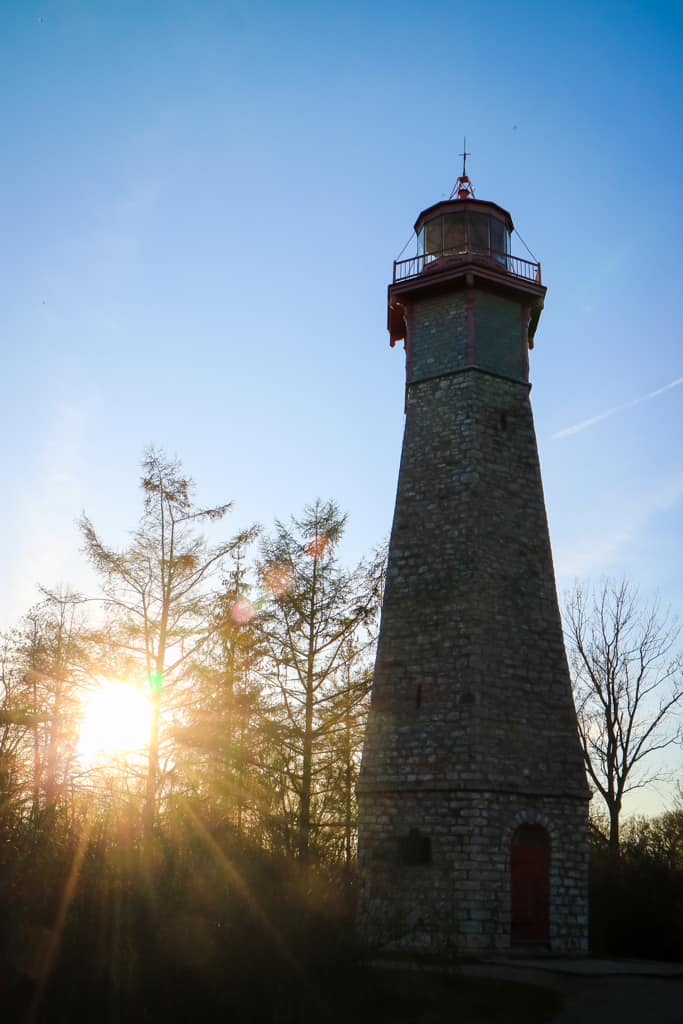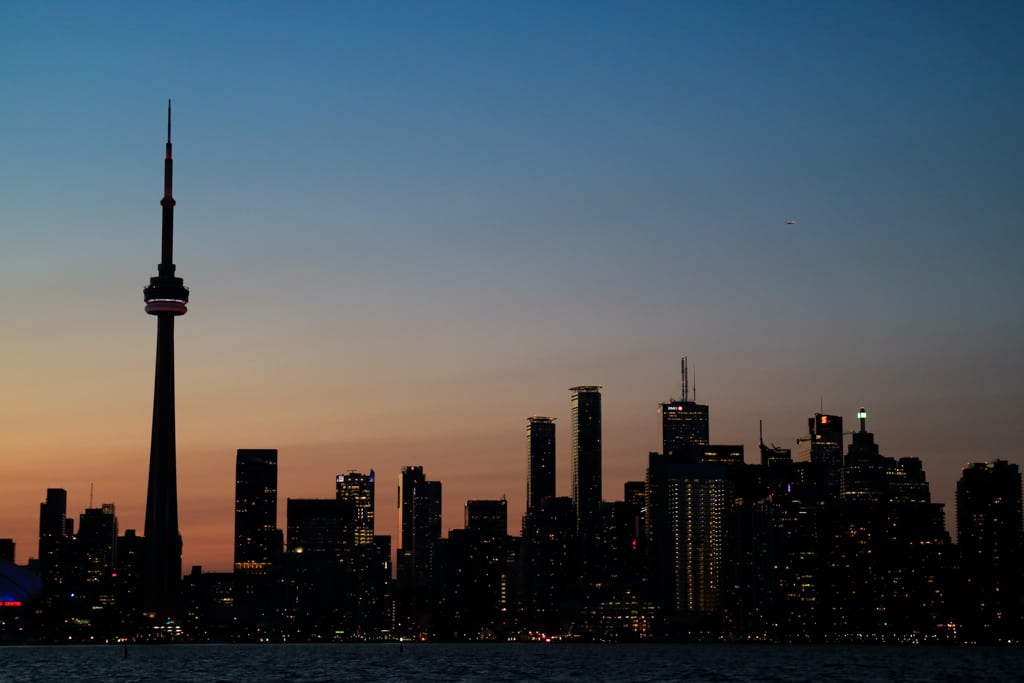 ---
The above locations are all easily accessible from downtown core. I'm sure there are many more that I haven't gotten the chance to capture. If you have a secret gem in Toronto, please share with me! I'd love to see the cool shots you've taken in Toronto!
If you're staying in Toronto for a few days, check out this Toronto itinerary!