This site uses affiliate links and we may earn a small commission when you use our links and make a purchase without incurring additional fee yourself. Many thanks for supporting this website. Please see our disclosure page for more details.
Not only is Quebec City a wonderfully romantic place to visit in the summer, it is also the perfect destination for gourmet travelers. If you love to eat, this guide on Quebec's traditional food and the best restaurants to try them in Quebec City is for you! Feel free to use the information to plan your own Quebec City food tour!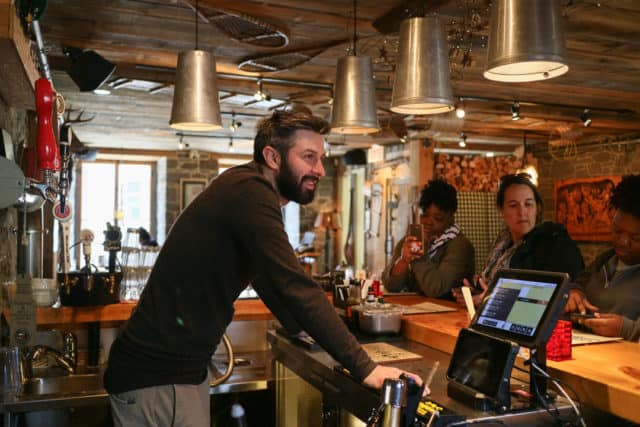 Best Food and Restaurants to Try in Quebec City
Follow this map and let's get started!
Stop #1 | Paillard
A healthy start helps you have a better day, especially when traveling.
For the best breakfast in Quebec City, look no further than Paillard. This French bakery serves a large delicious selection of bread and baked goods that can't be ignored.
They are best known for their croissants. Baked to a golden perfection, the croissants are tender and butter on the inside with a crispy exterior that gives you a satisfying crunch when you bite into it.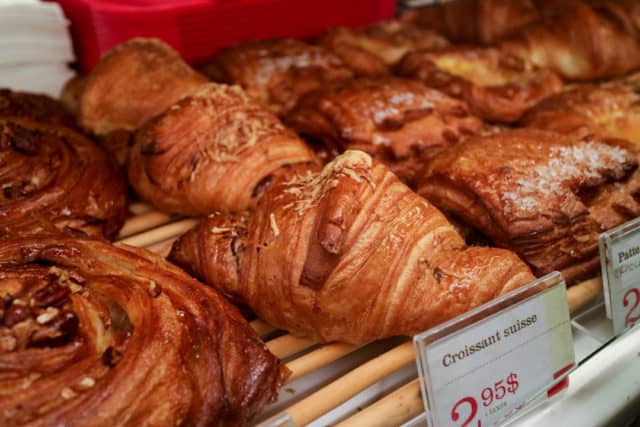 Combine it with egg, ham, cheese and hollandaise sauce – there, you have the perfect sandwich for breakfast!
Stop #2 | Snack Bar Saint-Jean
Poutine is an iconic food to try when visiting Quebec.
You can find so many variations of poutine nowadays: the super-comforting meatball poutine, sinfully delicious foie gras poutine, or the scrumptious lobster poutine, just to name a few.
But to know what poutine really tastes like, you gotta try the traditional poutine without all that fancy toppings.
Thick-cut french fries topped with brown gravy and squeaky-fresh cheese curds, it is difficult to not be a fan of this French-Canadian staple.
In Quebec City, locals consider Snack Bar Saint-Jean the best place for authentic poutine. They use original recipe that guarantees to hit the spot. The crunch of the fries, savoury taste of the gravy, and springy cheese curds that squeak between your teeth – it's perfection in every bite! It is not hard to understand why poutine has become one of the popular foods in Quebec.
[irp posts="10745″ name="2 Days In Québec City: Honeymoon Itinerary For Foodie Couples"]
Stop #3 | Le Billig
Quebec's food culture is greatly influenced by French cuisine. So it's no surprise to find famous French dishes in Quebec. Crepe is one example.
Make a stop at Le Billig, the best creperie in Quebec city. This charming and intimate crepe-bistro serves a mouth-watering selection of savoury buckwheat crepes and dessert crepes. Pair yours with a local cider, and you've got all things to feed the body and the soul!
Stop #4 | La Buche
To eat like a Quebecois, don't miss La Buche.
Decorated like a sugar shack, this hip and funky spot in Old Quebec will give you a taste of traditional French-Canadian cuisine with a modern spin. Signature dishes include smoked salmon, deer tartare, and rabbit wings! Haha, yes, rabbit "wings." That was definitely an adventurous attempt, but they weren't as tasty as chicken wings.
While you're there, try a shot of Kalibu (their homemade Caribou). This sweet alcoholic beverage, typically served at the Quebec Winter Carnival, contains a mix of red wine, hard liquor, maple syrup, and spices.
Before you leave, stop by their wacky washroom. We won't judge you if you actually make a video of your bathroom visit 😛
[irp posts="6820″ name="13 Places You Must Visit in Montreal"]
Stop #5 | Bistro Tournebroche
More and more restaurants focus on using locally sourced organic ingredients. This is especially true at Bistro Tournebroche.
Under the guidance of Chef Stephane Roth, this classy French restaurant is highly committed to using as many local and organic products as possible in the kitchen. Herbs and vegetables are grown in their own rooftop gardens. They even have their own beehives!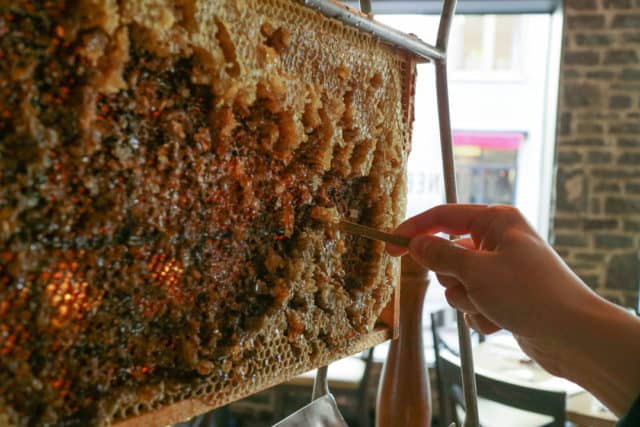 Everything is made from scratch here at Tournebroche, from bread, sauces, to ice cream. You can totally tell because all that efforts reflect in the wonderful taste of the dishes. No wonder it's one of the best places to eat in Quebec City.
We highly recommend their wild boar pate, shepherd's pie, and deconstructed french onion soup. They are so addicting, you won't want to share!
Stop #6 | Chez Boulay
Want to try something different? Consider Chez Boulay.
Located on the busy street of Saint-Jean, this trendy bistro whips up Nordic dishes with fresh ingredients that are unique to the region. Not only will you see elk, trout and Labrador tea spice being used creatively in dishes, you will also appreciate what nature can bring to the table.
While the plates reflect Quebec culinary traditions, Chefs Jean-Luc Boulay and Arnaud Marchand surprise the guests with dashes of international influences. The menu is filled with flavorful creations. The cappuccino onion soup and meat cheek are sure to make your mouth water!
Stop #7 | Le Chic Shack
Looking for the best poutine in Quebec City? Check out Le Chic Shack.
Different from Snack Bar Saint-Jean, Le Chic Shack is known for their unconventional poutine creations. Whether you like it with plain veggie or heavy meat flavoured, there are plenty of options here.
Our top pick is La Braisee. The combination of braised beef, parmesan and cheese curds provides richness, and the pickled onions and horseradish aioli lighten it all up, striking a perfect balance. Seriously, there's no better place to indulge in a plate full of Canada's best guilty pleasure!
Stop #8 | Chez Muffy
If you could pick one, and only one, place to eat in Quebec City, go with Chez Muffy.
This French-Canadian, farmhouse-inspired restaurant is considered by many as one of the best restaurants in Quebec for good reasons.
With a menu showcasing classic French Canadian cuisine, this highly acclaimed restaurant serves up unapologetically delicious dishes. From pan seared foie gras to beef carpaccio, you can't go wrong with anything on the menu. For the best experience possible, try their venison pie and oxtail daube that demonstrate their slow-cooking techniques and have an amazing depth of flavour!
Set within one of Quebec City's most historically-known buildings, Chez Muffy is no doubt a place for a special occasion, or a place to impress that special someone on your romantic trip to Quebec City. Make the meal extra sweet (and special) with maple whiskey. 
[irp posts="8499″ name="Romantic Things To Do In Quebec City In The Summer"]
Stop #9 | L'Echaude
L'Echaude, in the Lower Town of Old Quebec, displays a menu of classic French fare that is carefully prepared fresh local produces.
Each dish comes beautifully plated and tastes as wonderful as it looks. Their salmon tartare has earned high praises, but you'll also want to sample their signature homemade black pudding with potatoes confit and foie gras sauce!
Stop #10 | Bistro Sous Le Fort
While you're in the Lower Town, stop by Bistro Sous Le Fort for a quick bite.
Hidden in the historical Quartier Petit-Champlain, this charming French restaurant in Quebec City is where you can enjoy simple French culinary delights. Crowd favourites include duck confit, wild boar egg rolls and elk sausage.
Don't forget the ice cider. This sweet fermented beverage made from frozen apples is an excellent complement to cheese and foie gras or can be enjoyed on its own!
[irp posts="10483″ name="How To Plan Your Nova Scotia Holiday Around Food"]
Stop #11 | Delices Erable & Cie
You can't leave Quebec without sample delicious maple products!
Get a free one-of-a-kind tasting at Delices Erable & Cie, where you can discover maple in various different forms. Whether it is the classic maple syrup or the unique maple vinegar pearls, you will see the many ways to serve up maple goodness!
At the Quebec City location, there's also a maple museum on the second floor. There, you can find educational information about maple history, harvest process, and artifacts.
With over 60 maple products, it is definitely a good place to buy souvenirs!
Stop #12 | Erico Chocolatier
Another great place for a sweet tooth is Erico Chocolatier.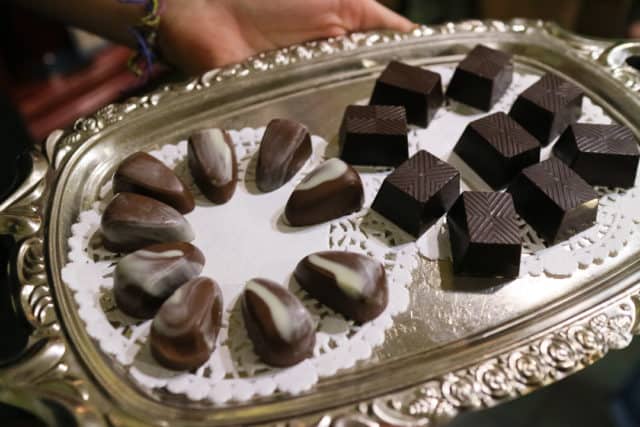 Part chocolate museum and part retail store, Erico sells artisanal chocolate products that promise to conquer your taste buds. Besides fine chocolates, they also offer enticing brownies, biscuits, cakes as well as a selection of hot chocolates. It's truly a chocolate lover's fantasy land!
At the museum side, you can find a detailed explanation on the complete cocoa to chocolate process and quicky chocolate displays.
Stop #13 | Chocolats Favoris
Ice cream, anyone? Chocolats Favoris has got you covered!
This Quebec-City based chocolatier and creamery brings a dessert sensation like no other. They are known for their high-quality artisanal chocolate, but the true star is their chocolate-dipped ice cream, available in 12 different flavours – all packed with sinful goodness!!
---
Hungry yet? We hope this post has inspired you to get out and explore the traditional food in Quebec City! Use the Google Map at the top of this post to guide you through. If you've found other great places to eat, feel free to add/modify the map!
[one_half]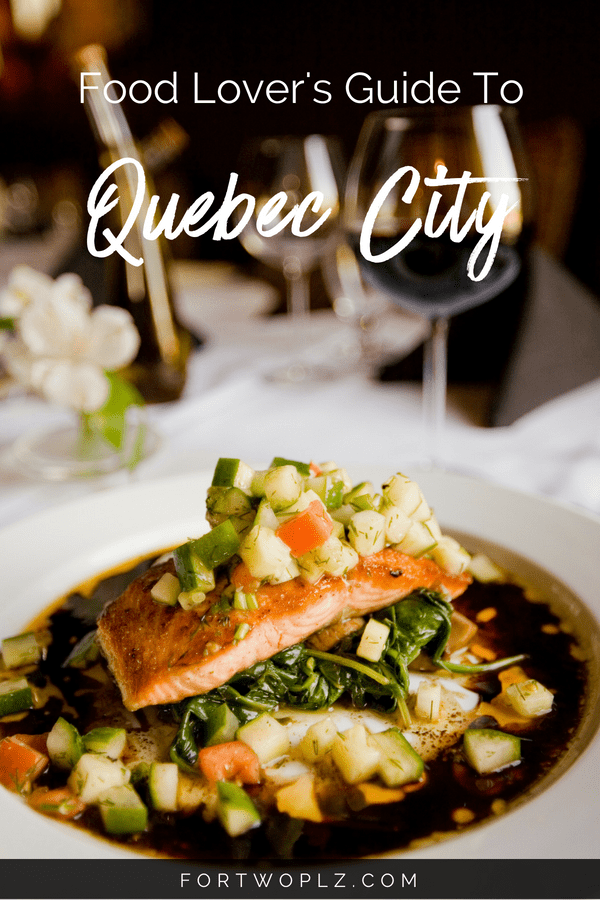 [/one_half]
[one_half]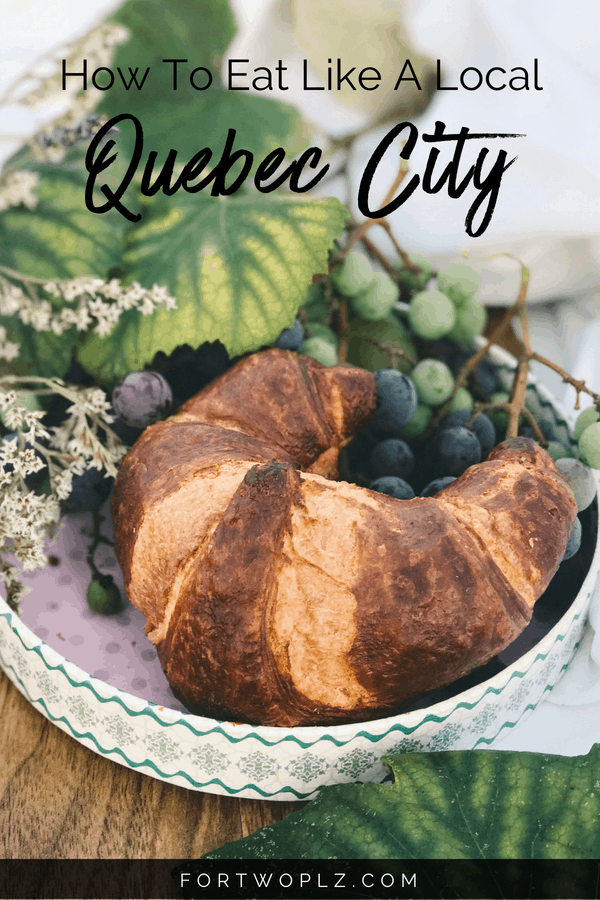 [/one_half]