This site uses affiliate links and we may earn a small commission when you use our links and make a purchase without incurring additional fee yourself. Many thanks for supporting this website. Please see our disclosure page for more details.
When planning a weekend getaway in BC, most people would instantly add Vancouver Island and Sunshine Coast to their West Coast road trip, or opt to drive from Vancouver to Whistler on the Sea to Sky Highway. But you don't need to go that far for a romantic couples getaway in BC! Right outside Vancouver International Airport, you will find an island city called Richmond, eagerly inviting lovebirds like you. Come and discover a thriving city full of culture and character. There are so many memorable experiences that you will be planning your next visit before you even leave!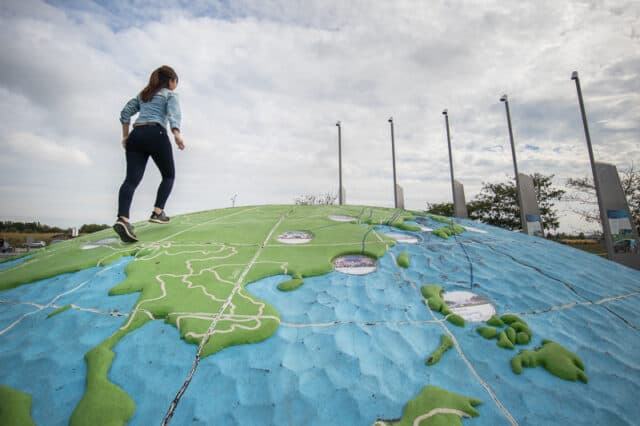 As an ex-Vancouverite, I was amazed to find wineries, top-notch restaurants, and beautiful parks to explore that I never knew were there…which made me wonder why I hadn't spent more time in this little corner of paradise while I lived in BC!!
Whether you're looking for weekend getaways from Vancouver, or under-the-radar destinations, Richmond should not be missed. Read on and let us show you the cultural, natural and culinary experiences you can find in Richmond, and how to squeeze all these amazing activities into your weekend trip in Richmond, BC!
Tips on Planning Weekend Trips in BC – Richmond and Beyond
✓ Plan ahead. British Columbia is a popular travel destination regardless of the season. It is always smart to take time to plan ahead. We encourage you to make reservations for restaurants, car rental, hotels, and attractions whenever possible.
✓ Rent a car. Although you can get around Richmond or other cities in BC with public transport, we recommend renting a car (or use Uber or Lyft) especially if you want to travel with complete flexibility. Important thing to note: there has been a shortage for rental cars recently, especially during peak seasons from late May to early September! More reason to book in advance!
✓ Pack wind-proof, water-resistant clothings. Compared to the rest of Canada, BC has a milder, temperate climate. However, weather can be finicky and unpredictable at times. We advise you to pack a windproof, water-resistant jacket – in case the rain gods decide to stalk you while you're in BC!
✓ Bring proof of vaccination. You now need proof of vaccination to access non-essential events, services and businesses. BC residents will need to show proof using the BC Vaccine Card. Coming from out of province or a foreign country? Show your officially recognized vaccine record and a valid government photo ID (or passport).
✓ Bring cash. It is recommended to have cash on hand when visiting places like Asian restaurants, strip malls, or the night market in Richmond.
✓ Discover authentic local experiences. We always encourage taking a local tour and exploring what's unique to the place you're visiting. Experienced guides will help you learn more about the place's history, culture, and natural beauty. Richmond has two products that are great for visitors:
⤑ Pacific. Authentic. Experiences., a collection of 7 immersive experiences in Richmond that is intended to help locals and visitors (re)discover the city's unique culture, cuisine and history!
⤑ Pacific. Authentic. Discovery Passport, an exclusive mobile savings passport with offers and discounts to over 30 local businesses in Richmond. Grab your FREE download now! It is valid until September 30, 2021 (with the possibility of extension). To get in the know on the latest news, subscribe to Tourism Richmond's newsletter.
Day 1 in Richmond, BC
Morning: Bruno Restaurant, Iona Beach Regional Park
Richmond is known for its diverse food scene, and there are tons of spots to check out, making it perfect for a weekend trip in BC. You simply must start your trip at Bruno Restaurant inside the newly opened Versante Hotel, a rising star that has garnered a lot of attention from local foodies!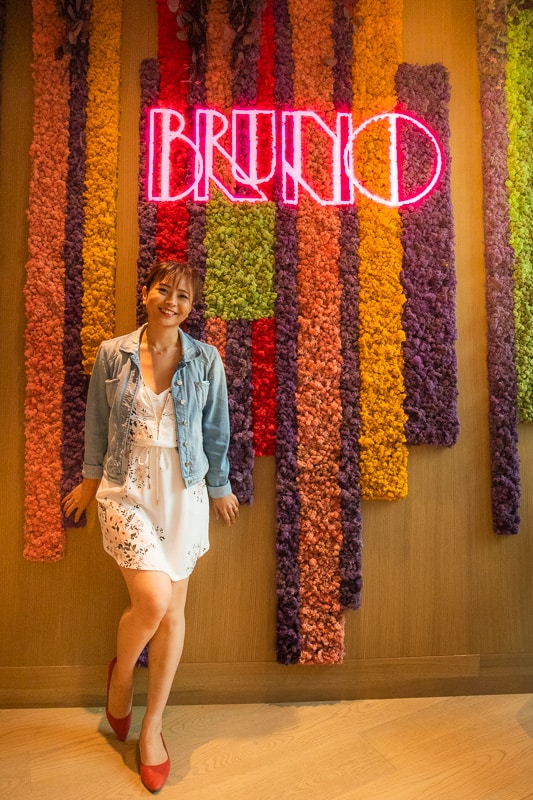 Bruno has made waves in the restaurant industry with its creativity and sustainable practices. Breakfast staples like eggs benedict, avocado toast, and french toast are featured on the menu, and they are unlike any other.
Topped with burrata soft boiled eggs and fresh prawns, Bruno's avocado toast is filled with fresh flavours, giving you a peek into local farmers' gardens. Pair that with a peanut butter mocha smoothie – hmmm it is heavenly! And don't get me started on the passion fruit coconut french toast. Instead of heavy, creamy toast, you get a custard-like texture without the overwhelming taste. It is like eating cotton candy!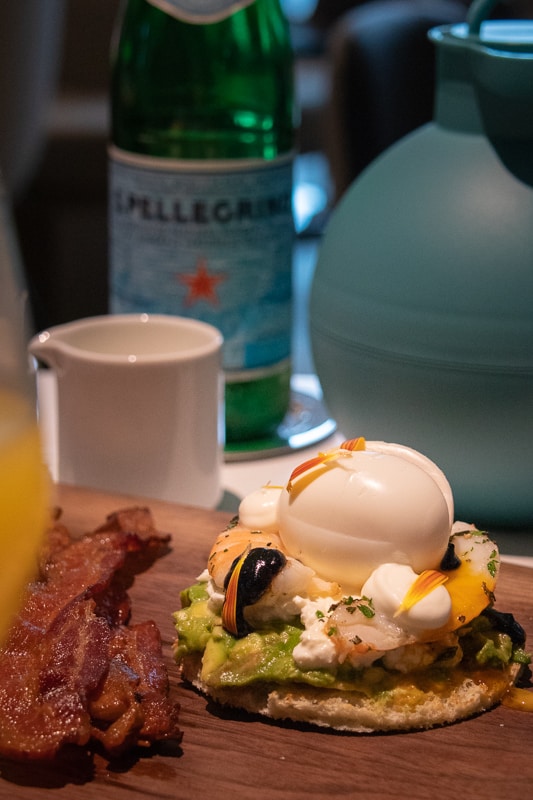 After a power breakfast at Bruno, zoom over to Iona Beach Regional Park, a hot spot for birdwatching! The park is a short 10-mins drive from Bruno. Take Bridgeport Road towards the Airport, then turn into Templeton Street. Follow the street (which will become Ferguson Road) to the very end and you will reach the park!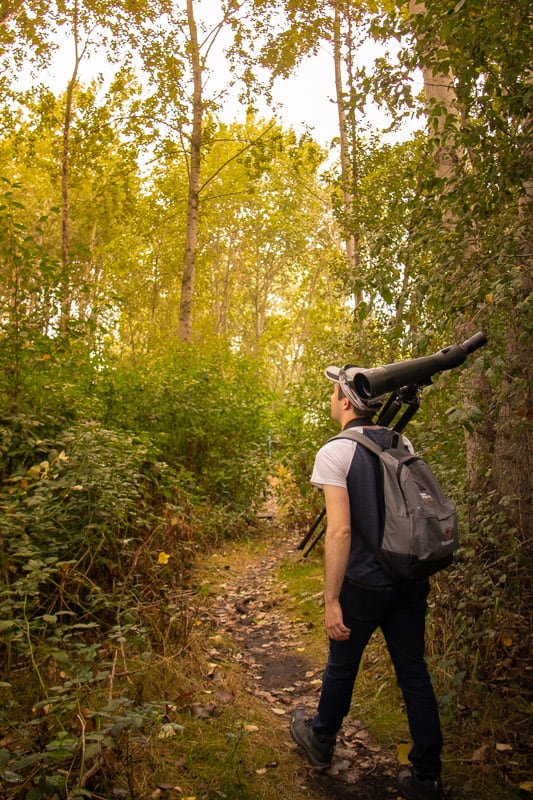 I know what you're thinking: isn't birdwatching an activity for older adults?
Well, it would be snoozy if you don't know what and where to look! Here's the secret: do it with the right person and at the right location!
The city is an important stopover along the Pacific Flyway migratory route for millions of birds that travel from Alaska all the way to Patagonia in southern South America. Snow geese, swallows, owls and many migratory birds stop at Richmond year-round to feed on the rich waters of the North Pacific.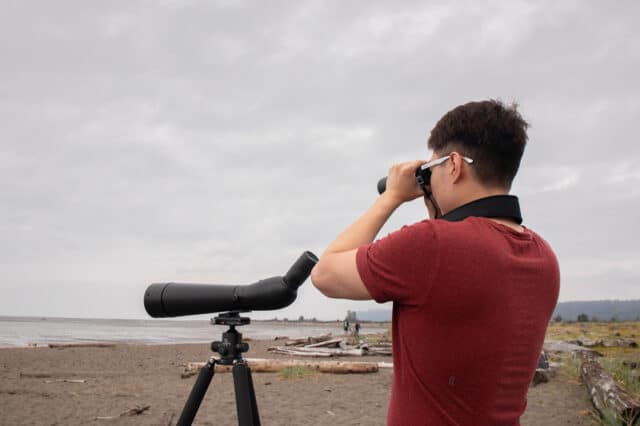 You can go birding on your own, but the best way to have an enriching birding experience is to take a birding 101 tour with an expert birder. We had Liron Gertsman as our guide and his tour is part of the Pacific. Authentic. Experiences collection of immersive experiences. We saw tons of birds (yellow warbler, barn swallow, northern flicker, Anna's hummingbird etc.) on a short 2-hour visit at Iona Beach Regional Park! If interested, you can book a tour with him here.
While you're there, you can also enjoy beautiful hiking trails to get a bit of exercise while you birdwatch.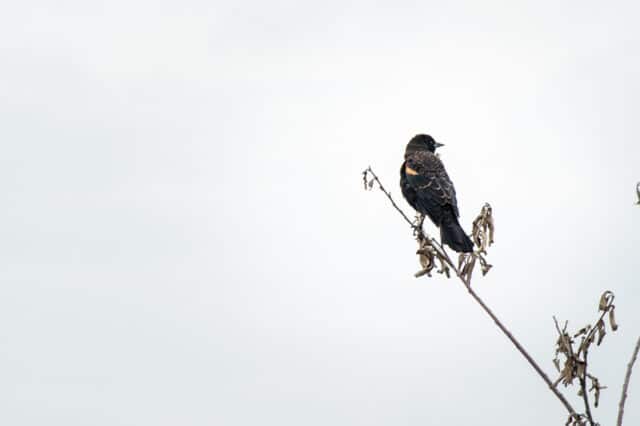 Afternoon: Afuri Ramen + Dumpling, Lulu Island Winery
We'll be wining and dining for the rest of the day.
For lunch, hit up Afuri Ramen and Dumpling, a stop on the famous Richmond Dumpling Trail, for its signature Yuzu-flavoured ramen — or dipping ramen (tsukemen) if you prefer soupless alternatives. Along with noodles, thin, crispy gyoza are also their specialty. Soft-shell crab buns are another popular choice.
You might be surprised to find that everything is made fresh daily on location, something you rarely see at a chain restaurant these days!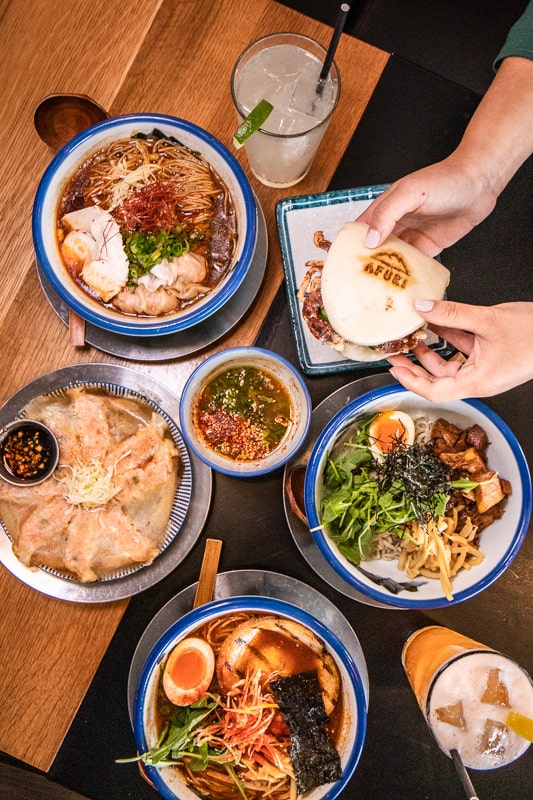 After taking care of your belly, it's time for your soul! Kelowna you asked? How about getting a taste of Okanagan right in Richmond? You can do so at Lulu Island Winery!
Red, white, fruit, and ice wines – Lulu Island Winery has an extensive collection of wines made from the best grapes from its Okanagan vineyards. Take a tour through Metro Vancouver's largest winery to get an in-depth understanding of the types of wines they produce. On our visit, we enjoyed a tasting of 8 wines along with a charcuterie platter!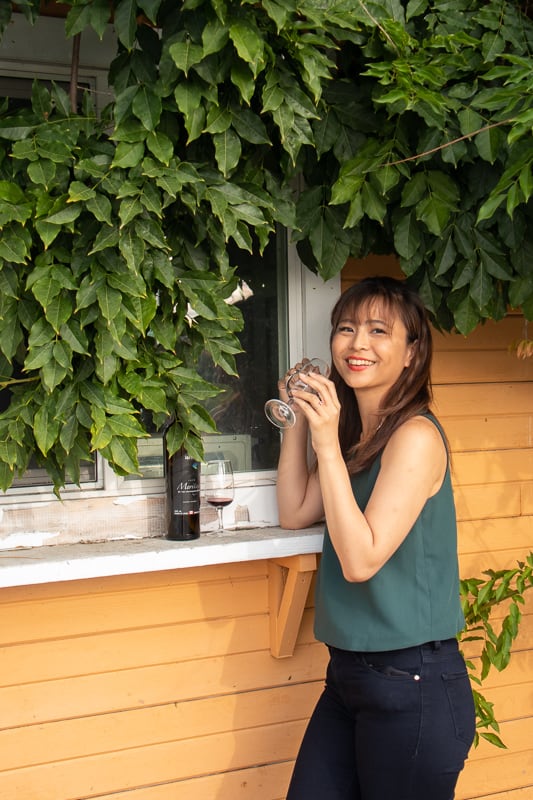 Excellent breakfast, entertaining bird watching, and amazing wine – you don't need anything else to create the best weekend trip from Vancouver. Richmond really does have it all, and we're still just getting started telling you all about it.
Evening: Richmond Night Market
Visiting in the summer? You will not want to miss the largest foodie event in Richmond — Richmond Night Market.
Reportedly known as the largest outdoor Night Market in North America, the event brings over a million visitors each year. It's quite an attraction, featuring hundreds of vendors selling Asian street foods and merchandise!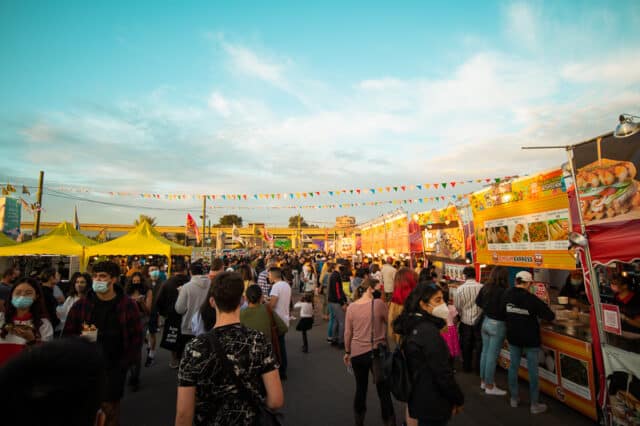 Japanese dango, Taiwanese stinky tofu, Thai rolled gelato, and Nori tacos are just a few street eats you can find at the night market. Whether you are craving classic Asian food items (like katsu sandwich) or a creative twist on the old favorites (spam fries, anyone?), you are in for a treat!
Here are some tips for the best experience at Richmond Night Market:
Arrive early, ideally 30-40 minutes before the gates open
Purchase Zoom Pass for express entry (trust us, it is worth it!)
Download free coupon book
As mentioned earlier — bring cash! Most stalls only accept cash.
Expect queues at popular food stalls.
The night market is open in the summer months, from Fridays through Sundays, and on statutory holidays. The Richmond Night Market is currently open until September 26, 2021. Visit the official website for next year's operating hours and details.
Day 2 in Richmond, BC
Morning: The Story Cafe, Steveston Village, Gulf of Georgia National Historic Site
Fuel up at The Story Cafe for another jam-packed day in Richmond. Walking into the cafe is like stepping into olden times. Antiques, vintage records, old film cameras, and typewriters adorned the space.

The cafe seems to buzz with excitement, yet the ambiance somehow has the magic to slow you down as you enjoy your brunch, be it pulled pork french toast, pork belly and bean cassoulet, or frittata.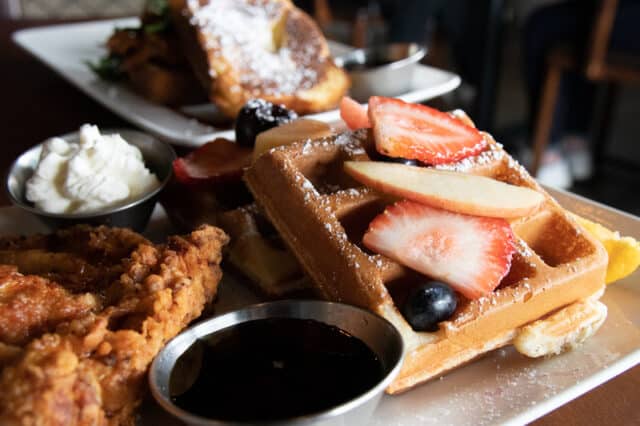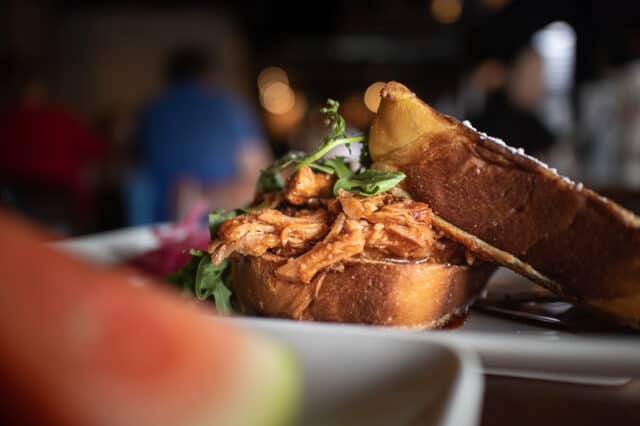 A trip to Richmond is not complete without a visit to Steveston Village. This historic fishing village is one of Richmond's most popular destinations.
Peek into Steveston's fishing history at the Gulf of Georgia Cannery National Historic Site. The cannery is more than a century old (built in 1894 to be exact) and was a leading producer of canned salmon in BC!
Now, as a working museum, the cannery not only documents the history of the West Coast fishing industry, but also shows visitors the entire process of canning salmon (you can see or even "participate" in the production line) and reducing herring into fish meal and fish oil.
Afternoon: Anar, Steveston Fisherman's Wharf, Britannia Shipyards National Historic Site
Most people come to Steveston Village for fresh seafood. Fish and chips joints like Pajo's and Dave's Fish & Chips are the go-to place for many, but if you'd like to try something unique, we recommend Anar for authentic Iranian (aka Persian) cuisine.
Start with hot Persian tea and walnut-filled dates or shabat (Persian lemonade with rose water and chia seeds) if you prefer a cold drink. Classic appetizers like hummus or mirza ghasemi (an eggplant dip) are beginner-friendly. Try dolmeh barg (stuffed grape leaves) if you're feeling adventurous.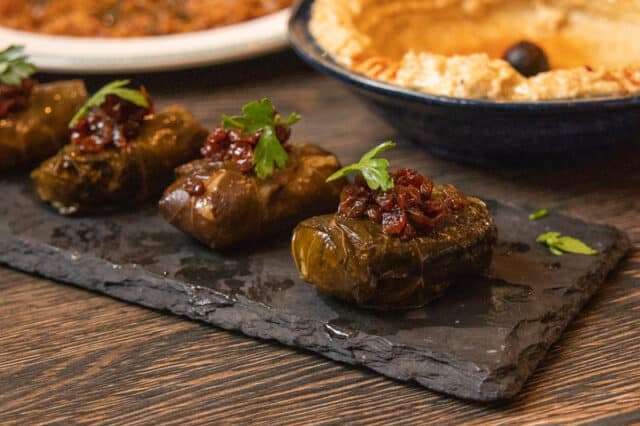 Kabobs are signature mains in Iranian cuisine. You can't go wrong with loghmeh (minced beef and lamb) or vaziri (chicken and beef). Caution – the portion is ginormous! One order to share between two people is plenty!
Anar is a participant of Discovery Passport. From now until the end of September, you can get a free appetizer with a purchase of $20 or more!
Time to walk off all those calories you've just consumed! From Anar, walk along the waterfront towards Fisherman's Wharf. There's no better place to find fresh-off-the-boat daily catches like prawns, salmon, or sashimi-grade tuna!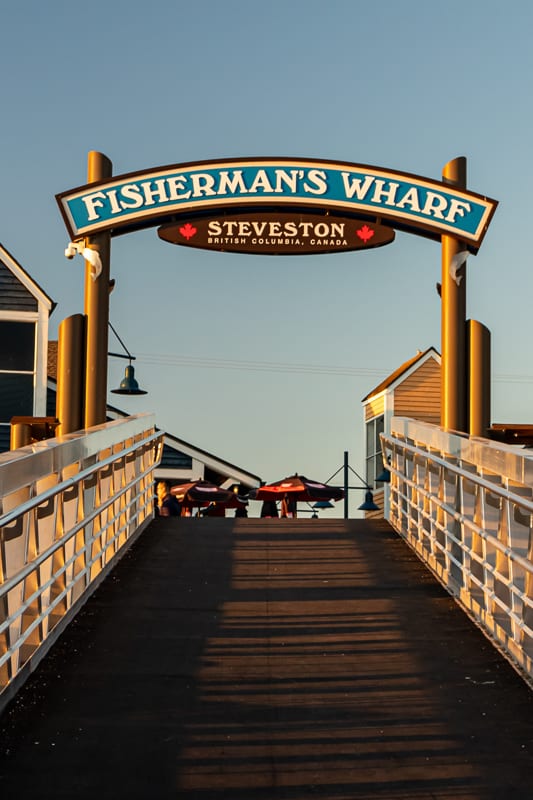 History and culture buffs will want to walk further along the waterfront to Britannia Shipyards National Historic Site. The once-cannery-turned-shipyards give you a glimpse into the working and living spaces of the Chinese, Japanese, European, and Indigenous fishery workers.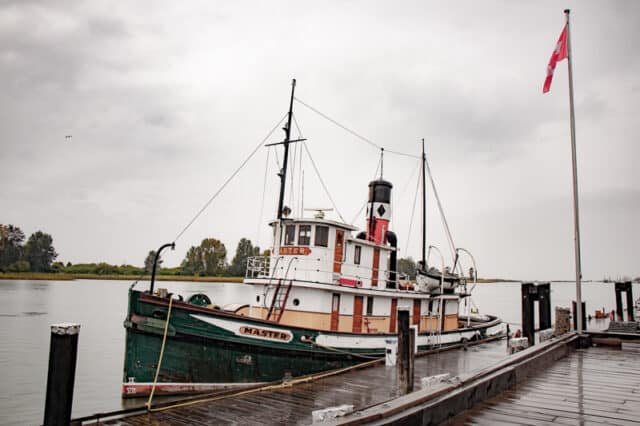 Multiple heritage buildings are available to explore. My favourites are Chinese bunkhouse (because of our cultural background) and Seine Net Loft (to see how they dry and repair nets). All are free to enter; however, not all are open daily. Check the bulletin board near the administrative building when you arrive for up-to-date details!
Evening: Bruno Restaurant
Dinner at Bruno– yes we're back, but I promise it is worth a second visit! The evening menu, put together by local chef Will Lew, truly showcases the best ingredients available in British Columbia by taking you on a culinary journey.
It is hard to recommend just one, two, or three dishes because everything is outstanding here! THAT is not an over-exaggeration.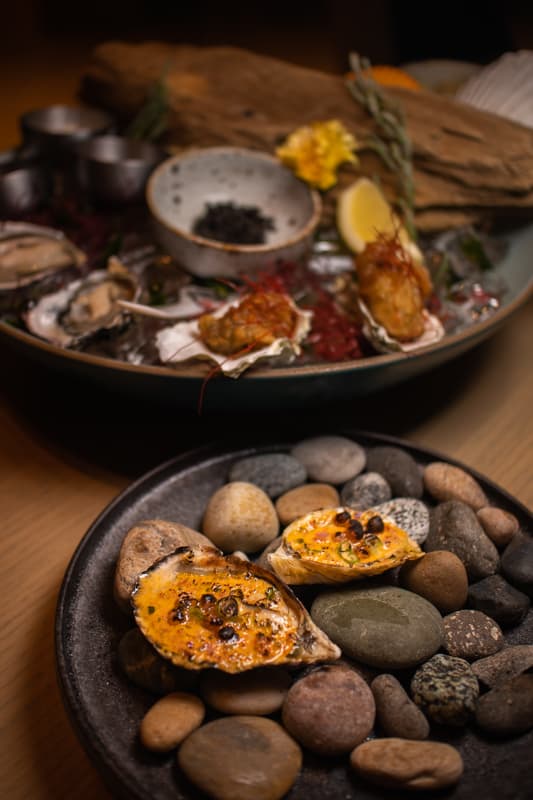 Go for the tasting board experience, that way, no decision is needed and you can have it all! If you don't have the stomach or time for a 3-hour long meal, no worries, here's the highlights: a dozen fresh raw oysters and caviar to start, scroll loaf (you'll be tempted to ask the chef for the recipe) and kurobuta pork belly to share. Order the truffle lavender duck (phenomenal sensory presentation) as main! A restaurant so good you'll want to keep going back definitely helps make Richmond one of the best getaways in BC.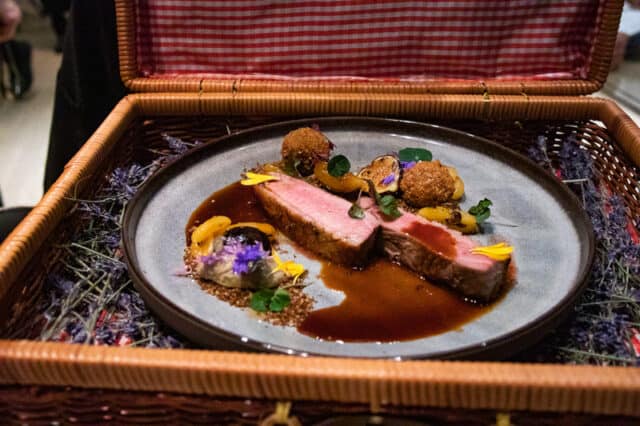 Best Place to Stay in Richmond, BC
Ditch major hotel chains and consider Versante Hotel, the newest luxury boutique hotel in Richmond! We promise this is such a good spot, you could almost spend your entire Vancouver weekend getaway in the hotel!
Vibrant colors and modern designs sprinkled with oriental elements, Versante Hotel is sophisticated yet fun! This newly opened hotel houses 100 luxurious guest rooms and suites, with different color schemes and layouts.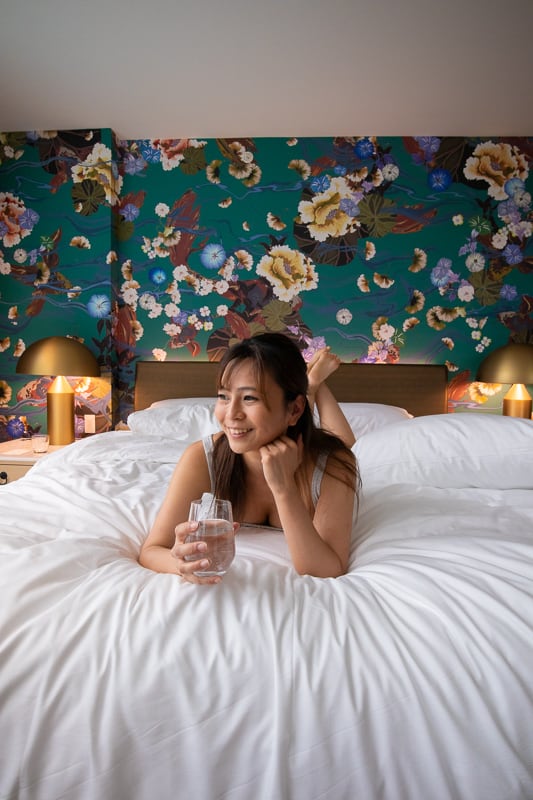 What impressed us the most is that the bathroom is spacious and brightly lit. It even comes equipped with heated flooring and dyson hair dryers (say what?!).
In terms of amenities, there's a 24-hour fitness room (with peloton bikes and The Mirror), an outdoor swimming pool, jacuzzi, and a variety of onsite dining options (more to launch in the coming months!). Oh, did I mention the Chinese-inspired public washroom is another wow-factor? And the staircases have hidden instagrammable murals?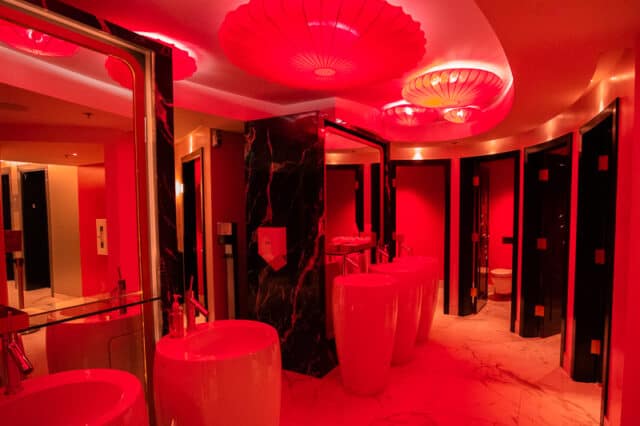 Best of all, guests can request complimentary airport shuttles. The valet will transport you in luxury vans (with massage seatings!). The only complaint you'll have is that the ride is too short!
---
Typically when you're planning a getaway from Vancouver, you probably think of busy attractions like Pacific Rim National Park or the Gulf Islands. Instead of those locations, or places like Salt Spring Island or Whistler Village, we hope we have convinced you to try Richmond. From food and culture to nature, Richmond has a wealth of exciting activities to offer for young couples!
Looking for more diverse food choices with plenty of international options? Check out the Spice Trail during your two-day trip to Surrey!