This site uses affiliate links and we may earn a small commission when you use our links and make a purchase without incurring additional fee yourself. Many thanks for supporting this website. Please see our disclosure page for more details.
Summer in Banff National Park was usually wildly chaotic: massive tourist crowds, inflated hotel rates, and long lines at attractions. We Calgarians would just take a day trip to Banff from Calgary or stay away from Banff altogether during the summertime.
But 2020 was quite different due to the pandemic. With borders closed, we had Banff all to ourselves. Today, we want to show you the beauty of Banff in July and August and how to spend 3 days in Banff.
Instead of outlining the typical top things to do in Banff National Park, we will help you discover the lesser-known attractions. So that even when the crowds eventually come back one day (it 100% will), you know exactly where to go and what to do in Banff to escape the crowds.
Without further ado, let's dive into this Banff summer itinerary!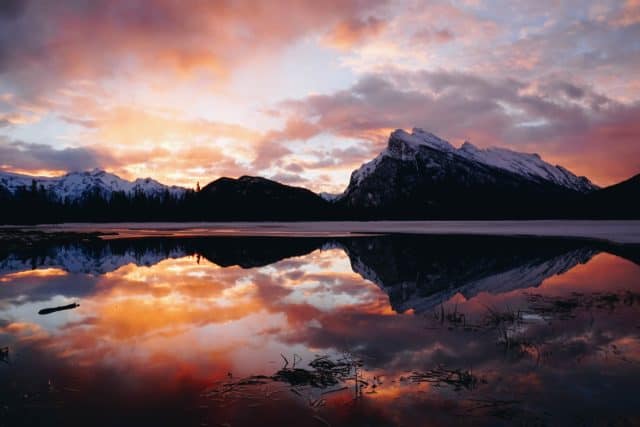 3 Days in Banff: An Off-the-Beaten-Track Itinerary
Don't have time to read? Save THIS PIN on your Canada Travel Destinations board on Pinterest so you can refer back when you start planning a trip to Banff!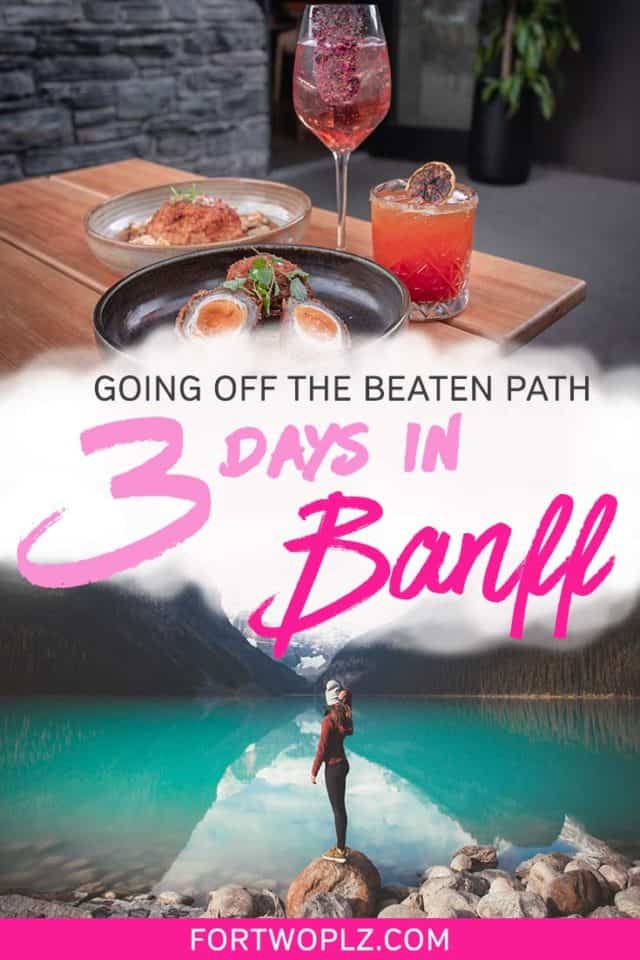 DAY 1
Afternoon
Plan to arrive Banff in the early afternoon. From Calgary, take Trans-Canada Highway (Highway 1). The drive winds through rolling hills and scenic mountain vistas. Without stopping, the total drive time is approximately 1 hr 50 mins.
After passing through park gates, take the second Banff exit and turn right onto Mt Norquay Road. It's time to get ready for the first activity for your Banff trip – Mt. Norquay sightseeing chairlift!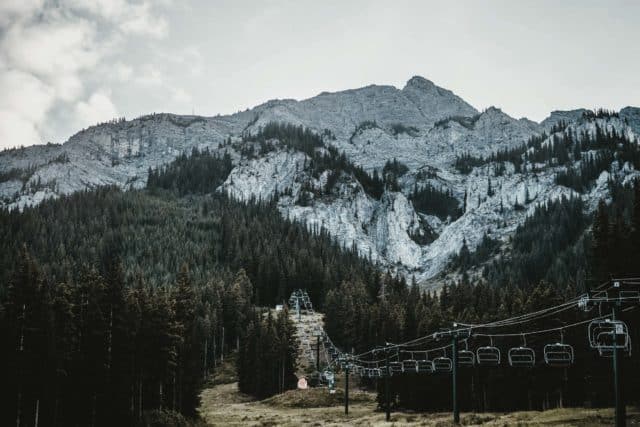 Mt. Norquay during the summer months is relatively quiet compared to the winter ski season, making it a perfect spot for wildlife viewing. On your 8-min open-air ride to the summit of Mt. Norquay, make sure to keep your eyes open for wildlife along the mountainside (bear sightings are common in this area!) On our recent visit, we spotted a bighorn sheep just outside the mountaintop restaurant, Cliffhouse Bistro!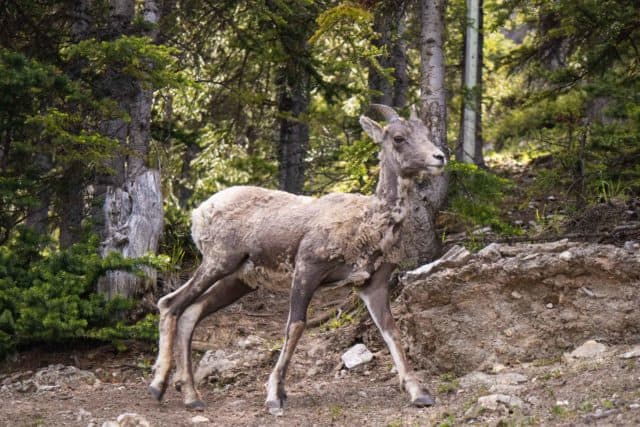 Once at the top terminal, walk down the path to the left, you'll get jaw-dropping views of Banff town, Vermilion Lakes, and the surrounding mountain peaks!
Grab something to drink and eat at Cliffhouse Bistro before catching a ride down. It is a relaxing place to chill, watch the sky change colour, and see people coming through for the thrilling Via Ferrata experience!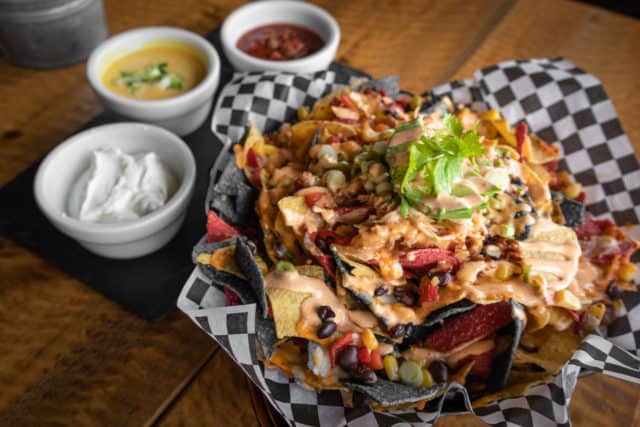 Scared of open chairlift? Opt for a fully enclosed cabin car instead. Banff Gondola lets you be in a safe, glass-enclosed ride and promises gasp-worthy views of the Canadian Rockies as you journey up to the summit of Sulphur Mountain. This is a busy attraction so we recommend saving this for the evening, e.g., an hour before sunset.
Evening
Check in at your hotel and refresh yourself.
Come evening, Farm and Fire is a wonderful place to finish the day. This new restaurant on Banff Ave has been getting a ton of attention. The restaurant puts an emphasis on wood-fired and slow-roasted cooking techniques and relies heavily on locally-sourced ingredients.
Get your hands on their small plates like the catch of the day tartare with cured egg-yolk, crispy capers and grilled citrus; or brassicas with beet hummus and crispy chickpeas. Even though these dishes tread an unconventional path, they are super palate-pleasing.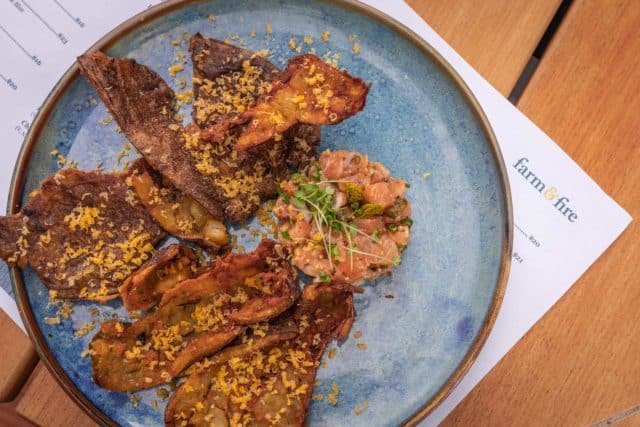 Don't be shy to sample the impressive selection of cocktails. Wild Rose Spritz and Burnt Honey are as delicious as they are creative. Moreover, most of them are made with local spirits such as the rye from Park Distillery, vodka from Eau Claire Distillery, and wine from Spirit Hills Flower Winery.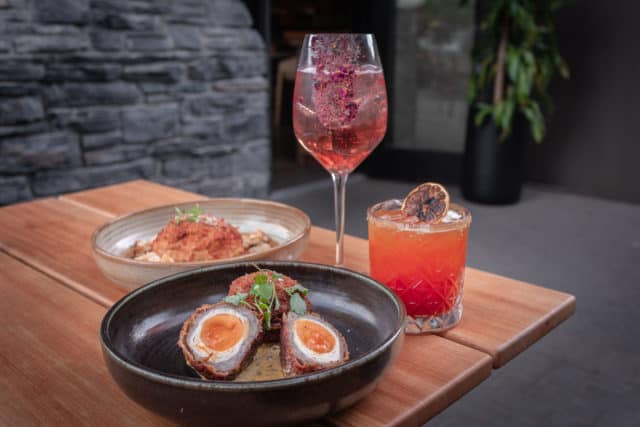 We highly recommend making a reservation in advance as restaurants are currently operating at reduced capacity.

[irp posts="9876″ name="Banff Food Guide: Discovering The Best Places To Eat And Drink In Banff"]
DAY 2
Morning
Wake up bright and early, get some breakfast. Embark on a journey along Highway 1 and drive west of Banff Town for 40 mins to Lake Louise.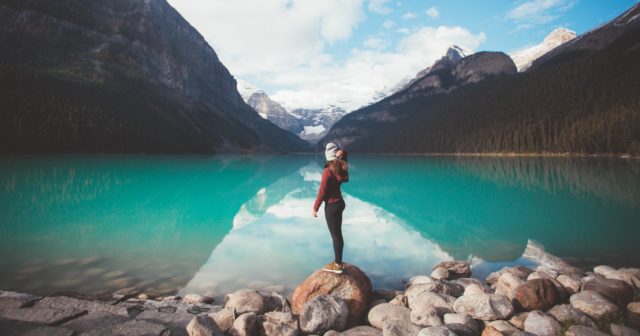 Depending on how busy Lake Louise is, you can either bring your car straight to Fairmont Chateau Lake Louise, or park at the entrance of Louise Creek Trail on Sentinel Road right beside Bow River. If you choose the latter, you will have to hike up Louise Creek Trail to Lake Louise. The 2.8 km provides an uphill workout and winds through a thick subalpine forest.

Fairmont Chateau Lake Louise will welcome you at the end of your hike, alongside a turquoise blue lake and towering snow-covered mountain peaks. Expect the grounds in front of the Chateau to be quite busy since Lake Louise is a must-see in Banff.

[irp posts="6098″ name="How to Tour Lake Louise in One Day (Summer Edition)"]

To get away from the crowds, we recommend taking a short, steep hike up the Fairview Lookout Trail (~1 km one way). Your efforts will be rewarded with expansive views of both the idyllic lake and the historic chateau from high above. It is a spot that will help you to appreciate the natural beauty of the Canadian Rockies, a scenic highlight of Southern Alberta!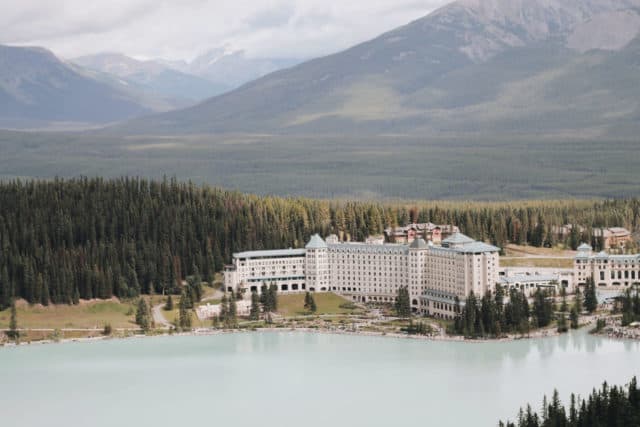 Afternoon
Complete your summer visit to the majestic Lake Louise with a meal at Lake Louise Railway Station & Restaurant.
This little gem was a former train station built in 1910 by Canadian Pacific Railway to give tourists access to Chateau Lake Louise (which was owned by Canadian Pacific back then). It is one of the few remaining stations made entirely out of wood.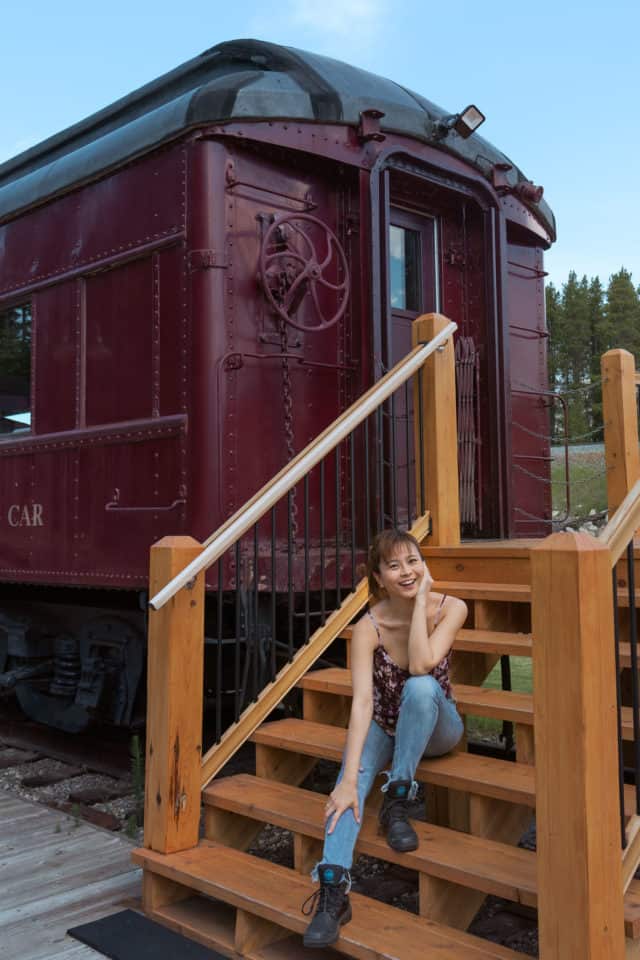 Even though the historic train station has now been converted into a restaurant, the dining room still preserves much of its original decor and that old world charm. In terms of food, the crispy duck tacos and bison burger will definitely hit the spot!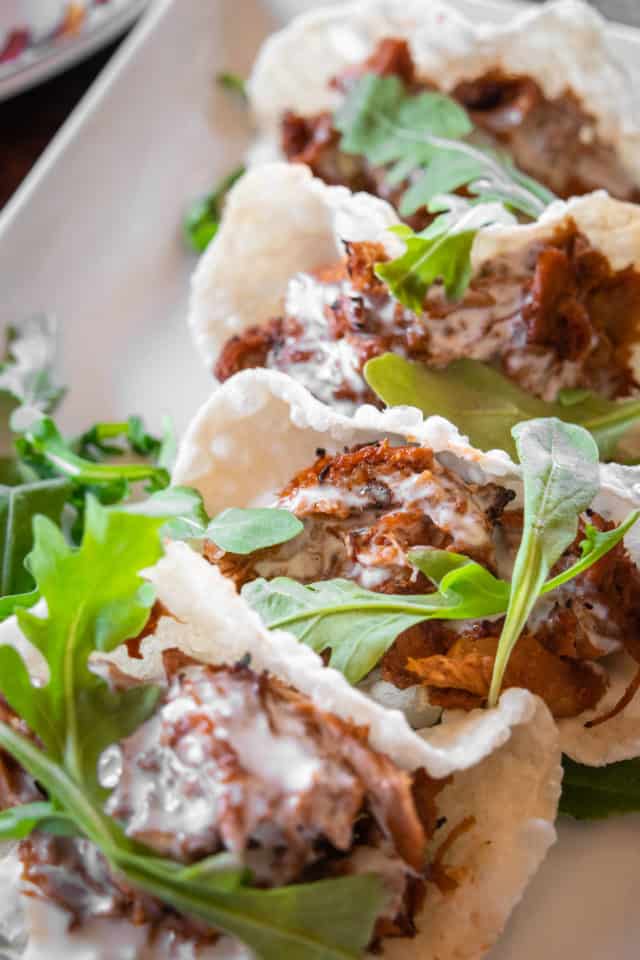 After lunch, stop by Morant's Curve, a beautiful photo spot accessible from the scenic Bow Valley Parkway (Highway 1A) that runs between Banff and Lake Louise.
The S-shaped natural bend follows the Bow River and has a spectacular mountain backdrop. From time to time, you will see the red freight train making its way through the valley. But that requires a bit of patience and luck as there are no train schedules to follow.
Note: The eastern end of Bow Valley Parkway is currently closed to vehicle traffic. The stretch includes Banff, Johnston Canyon, and Castle Junction. To return to Banff Town, you will need to drive back to Lake Louise and take Highway 1.
Back in town, drive up Tunnel Mountain Drive and get an incredible view of the Fairmont Banff Springs Hotel at the Surprise Corner. The vantage point makes a great photo op overlooking the iconic National Historic Site with rushing waters of the Bow River in the foreground and snow-capped Sulphur Mountain dominating the backdrop. Just like something straight out of a fairytale!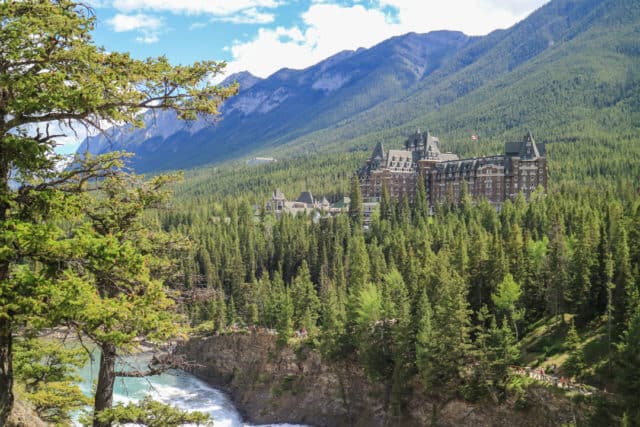 To get a different perspective of the castle hotel, park your car at Surprise Corner viewing platform and hike up the 4.6-km Hoodoos Interpretive Trail. The well-maintained trail brings you up close to the unique hoodoo rock formations set against the remarkable backdrop of Mount Rundle. You will also encounter excellent views of Sleeping Buffalo (aka Tunnel Mountain) and Fairmont Banff Springs nestled in the picturesque valley.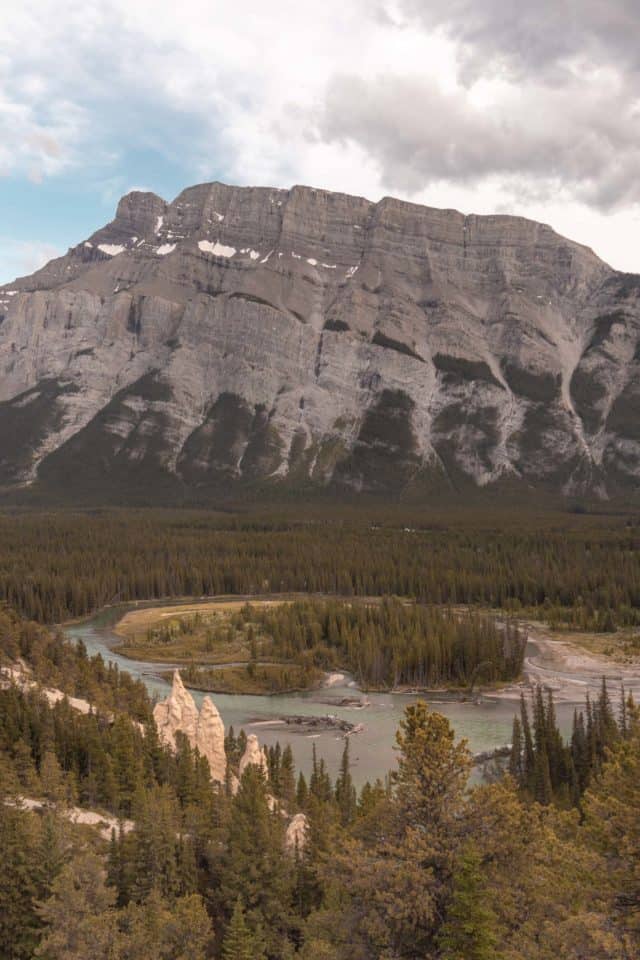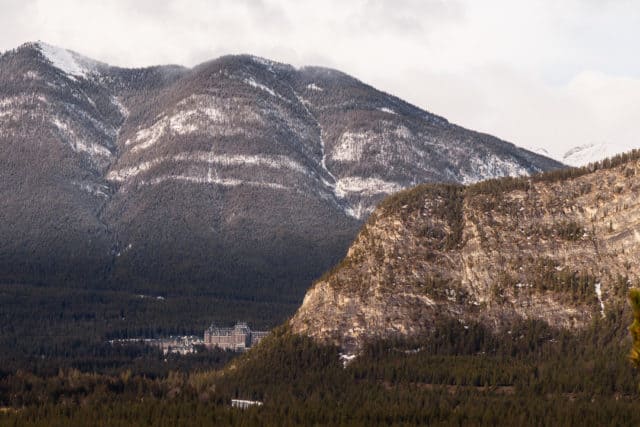 [irp posts="7620″ name="Planning A Canadian Rockies Road Trip: What To Do In Banff In Fall"]
Evening
Take your appetite to El Patio. The rooftop taco bar serves up a chill vibe along with finger-licking tacos. Their shredded beef taco and beer-battered fish taco are our favorites – full of flavour and totally delish! And the perfect cocktail to pair with it is park sawback. Made with chili vodka, pineapple, lime and agave, the drink marries sweet and heat and tastes super refreshing!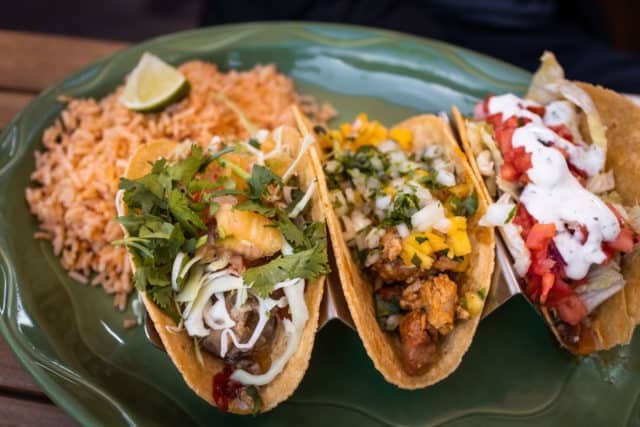 When it comes to nightlife, instead of a Banff pub crawl, bowling at High Rollers can add some fun to Banff National Park vacation! Whether it's a date night or a night out with friends, you're guaranteed to have a blast.
The retro bowling alley in the town of Banff offers fun 5-pin and 10-pin bowling for players of all ages and skill levels! Reservation are highly recommended.
DAY 3
Morning
To recover from the night before, get your day kick-started with brunch at Juniper Bistro. It's a long-time local favourite and the food never disappoints. The stuffed french toast transcends trends although it's hard to beat the ground beef burger served with applewood smoked cheddar on a buttery brioche bun.
Fusing breakfast and lunch into one massive meal frees up extra hours for summer activities in Banff. Consider heading out to the water? Two Jack Lake is a fantastic location for paddlers of all skill levels – no matter you're a novice SUP enthusiast or an experienced canoeist or kayaker. The scenic spot not only offers magnificent vistas, but it is also much quieter than Lake Minnewanka.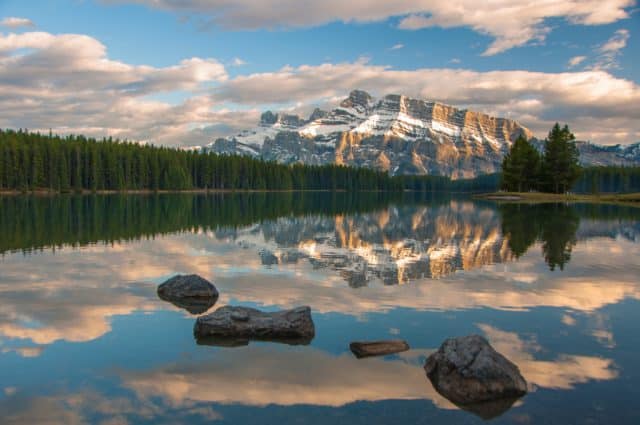 Where To Stay in Banff
You can find a wide range of accommodations in Banff National Park. No matter your budget and location preference, you're sure to find the best place to stay for your Banff visit.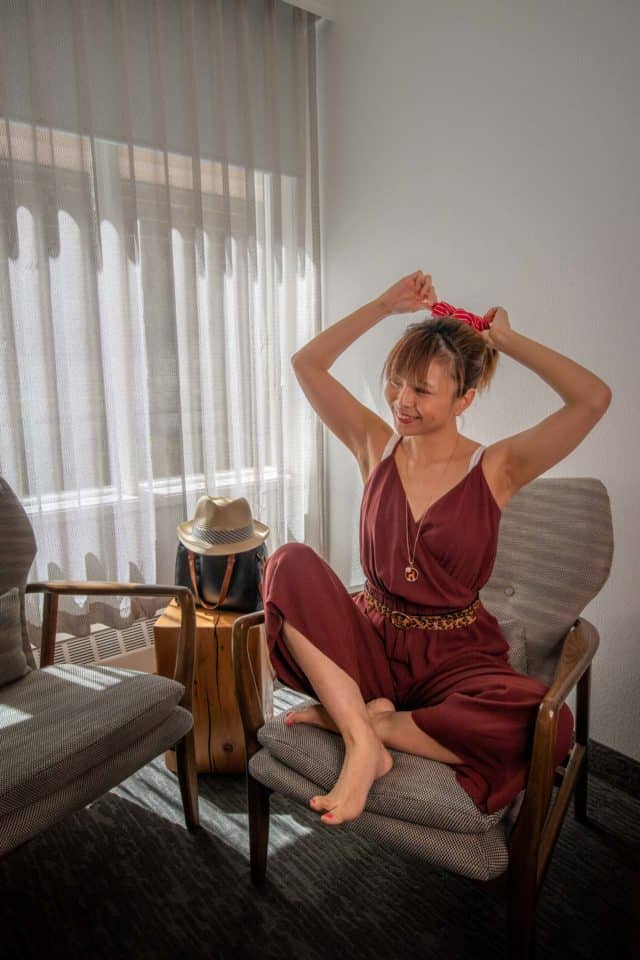 If being close to town is a high priority, we recommend staying at Elk + Avenue Hotel. The centrally located hotel offers easy access to the shops and restaurants in downtown Banff without the hassle of driving and parking. After the 2016 renovation, Elk + Avenue has updated its guestrooms with a clean and modern look. Your stay will come with free underground parking (on the first-come-first-serve basis), complimentary Wi-Fi and proper air-conditioning.
Wanna stay right in the heart of Banff Town? Book your stay at Mount Royal Hotel .
If you want to get pampered and feel like a royalty, Fairmont Banff Springs would be the best fit for you. The century-old luxury hotel offers all the amenities you'll ever need and attentive, personalized service for your mountain getaway.
If you want to experience cabin-style lodging, Buffalo Mountain Lodge will be the one for you. The secluded lodge sits on the slopes of Tunnel Mountain, away from the hustle and bustle of downtown Banff. The rooms emanate rustic-chic vibe and are furnished with a wood-burning fireplace!
---
There you have it! We've spilled our secrets and show you where to go and what to do in Banff to escape the crowds in summer. This super detailed Banff National Park itinerary will keep you busy for 3 days in Banff.
If you've got more time, you can extend your Banff adventure by eating and drinking your way through Banff and hitting up some popular Banff attractions (Moraine Lake, Peyto Lake & more in our digital guide below!). You can also drive along the Icefields Parkway to Jasper National Park!
Enjoy this post? Save THIS PIN on your Canada Road Trip board on Pinterest so you know exactly how to spend 3 days in Banff!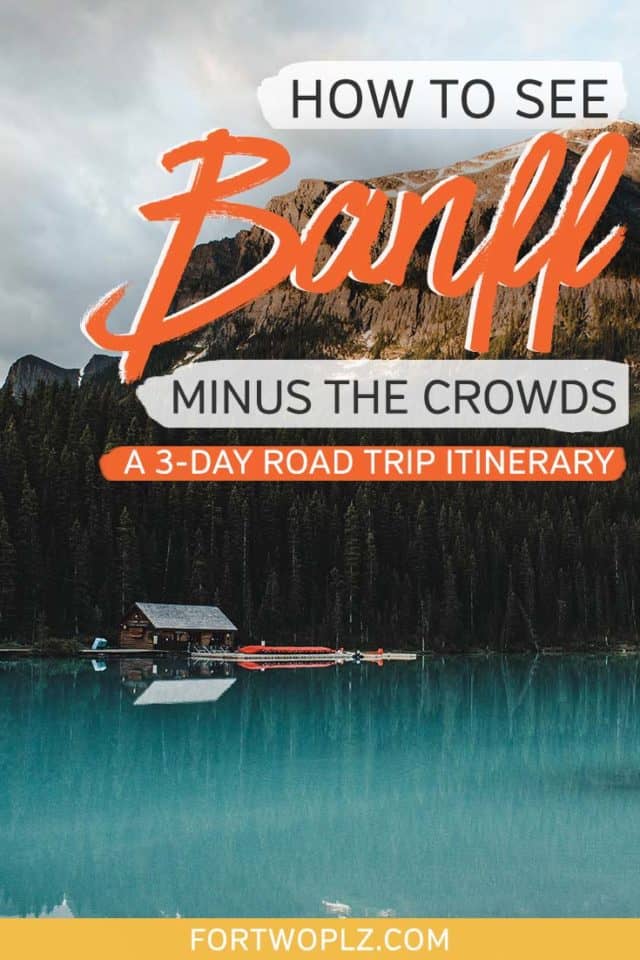 Disclaimer: We were hosted by Pursuit. As always, all opinions on For Two, Please are our own and we only recommend brands that we 100% stand behind.